And the Oscar goes to…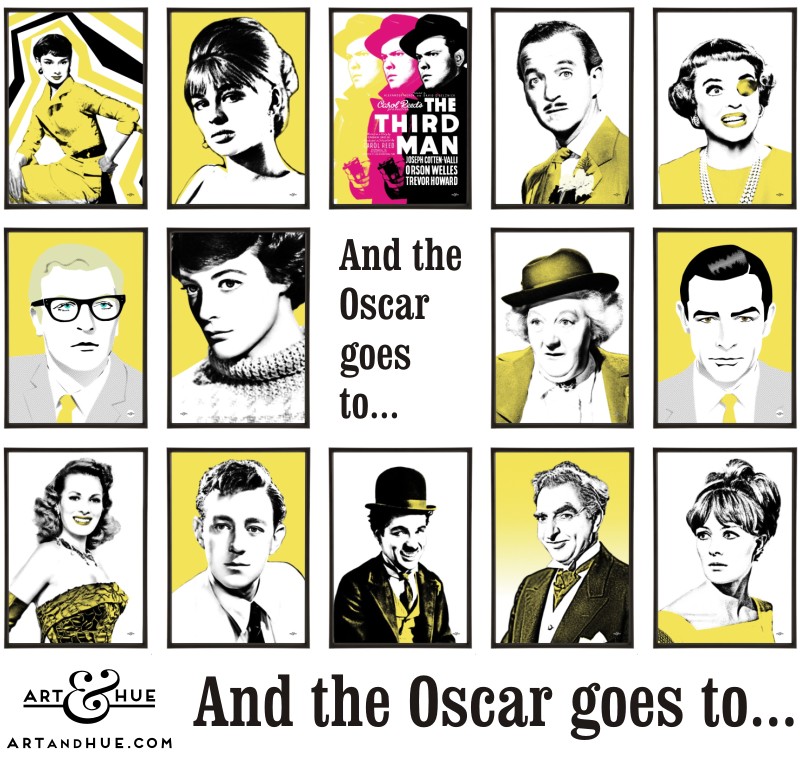 At the risk of sounding like Hedda Hopper or Louella Parsons, the Oscars is the film industry's biggest night. The Academy Awards will soon be getting underway to announce who will take home the ultimate golden trophy of Oscar.
There is British talent nominated again this year and, whilst the awards do lean to American performers, which is understandable given it takes place in Hollywood, Brits & Irish performers have done well at the ceremony over the years.
Classic British film noir "
The Third Man
" won the Oscar for Best Cinematography by Robert Krasker, and secured a nomination for the director Carol Reed as well as Best Film Editing for Oswald Hafenrichter.
Julie Christie won Best Actress for her performance in the film "Darling", which also won Best Screenplay & Best Costume Design, plus a nomination for John Schlesinger as Best Director. Julie was also nominated for later performances in "McCabe & Mrs. Miller", "Afterglow", and "Away From Her".
Audrey Hepburn won the Oscar for Best Actress in her first main film role. Following a supporting role in "Secret People", William Wyler cast her as Princess Ann in "Roman Holiday", which also won the Academy Awards for Best Writing and Best Costume Design.
Michael Caine has won two Oscars for Best Supporting Actor for his performances in "Hannah and Her Sisters" and "The Cider House Rules", as well as being nominated for "Alfie", "Sleuth", "The Quiet American", & "Educating Rita" with Julie Walters who was nominated for Best Actress.
Sean Connery won Best Supporting Actor for "The Untouchables" and "Goldfinger" won the Academy Award for Best Sound Effects Editing, the first Bond film to win an Oscar. The Oscar for Best Special Visual Effects was awarded to John Stears in 1966 for his work on "Thunderball".
Not nominated for an acting Oscar throughout his prolific career, Richard Attenborough won an Academy Award for directing "Gandhi" which also won Best Picture.
Maggie Smith has won two Oscars, Best Actress for her powerhouse performance in "The Prime of Miss Jean Brodie", and Best Supporting Actress in "California Suite" in which she plays a nominated actress attending the Academy Awards with her husband played by Michael Caine.
In 1963, Margaret Rutherford won Best Supporting Actress for her role in "The V.I.P.s", beating Diane Cilento who was nominated for "Tom Jones".
Vanessa Redgrave was nominated for Best Actress in "Morgan – A Suitable Case for Treatment", "Isadora", & "Mary, Queen of Scots" and won the Best Supporting Actress award for "Julia" in 1977. Michael Redgrave was nominated for Best Actor in "Mourning Becomes Electra".
Richard Harris was nominated for Best Actor in "This Sporting Life" and "The Field", and Rachel Roberts was nominated for Best Actress in "This Sporting Life".
Peter Finch won Best Actor for "Network" and was nominated for "Sunday Bloody Sunday", and Anthony Powell won Best Costume design for the star-studded Agatha Christie adaptation of "Death on the Nile".
Charlotte Rampling was nominated for Best Actress in "45 Years", the film co-starring Tom Courtenay who was nominated for Best Actor in "The Dresser" and Best Supporting Actor in "Doctor Zhivago".
Welsh actor Hugh Griffith won the Acadamy Award for Best Supporting Actor in "Ben-Hur" and was nominated again for "Tom Jones".
Richard Burton was nominated for an Oscar on seven occasions, and Glynis Johns was nominated for Best Supporting Actress in "The Sundowners".
Ray Milland won Best Actor for "The Lost Weekend", and David Niven won Best Actor for "Separate Tables".
Brian Easdale won Best Score for Powell & Pressburger's "The Red Shoes" (starring Moira Shearer) which also won Best Production Design for Arthur Lawson.
Richard Todd was nominated for Best Actor in "The Hasty Heart", and "The Dam Busters" was nominated for Best Visual Effects.
Peter Sellers was nominated for Best Actor in "Dr. Strangelove" & "Being There".
Nominated for Best Supporting Actor, Terence Stamp in "Billy Budd", Ian Bannen in "The Flight of the Phoenix", and Stanley Holloway for "My Fair Lady".
Laurence Harvey was nominated for Best Actor in "Room at the Top", which won Best Adapted Screenplay and Best Actress for Simone Signoret, and was nominated for Best Picture.
Alan Bates was nominated for Best Actor in "The Fixer" and starred in "Zorba the Greek" which won the Best Art Direction (Black & White) Oscar for Vassilis Photopoulos, and Best Cinematography (Black-and-White) for Walter Lassally.
Nominated for Best Supporting Actress, Mary Ure for "Sons and Lovers", and Jean Simmons for "Hamlet" which won Laurence Olivier the Best Picture award.
Steve Coogan was nominated for Best Adapted Screenplay for "Philomena" which was also nominated for Best Picture.
Never nominated, despite being one of cinema's biggest stars, Maureen O'Hara was awarded an Honorary Academy Award in 2014.
The classic Ealing Comedy "The Lavender Hill Mob", starring Alec Guinness & Stanley Holloway, won Best Screenplay for its writer T.E.B. Clarke (who was also nominated for his "Passport to Pimlico" script).
Alec Guinness was also nominated for his performance as Best Actor in "The Lavender Hill Mob" and would later win for his role in "The Bridge Over The River Kwai", as well as an Honorary award.
Alexander Mackendrick was nominated for Best Adapted Screenplay for "The Man in the White Suit", and Ealing drama "Saraband for Dead Lovers" was nominated for Best Production Design.
Alfred Hitchcock was nominated on five occasions for Best Director and was awarded an Honorary Oscar in 1967.
Ealing veteran Charles Crichton was nominated for Best Director on "A Fish Called Wanda" as well as for Best Screenplay along with John Cleese.
Chaplin was nominated twice for Best Actor, winning Best Score for "Limelight" in 1972, as well as being awarded two Honorary Academy Awards in 1928 & 1971.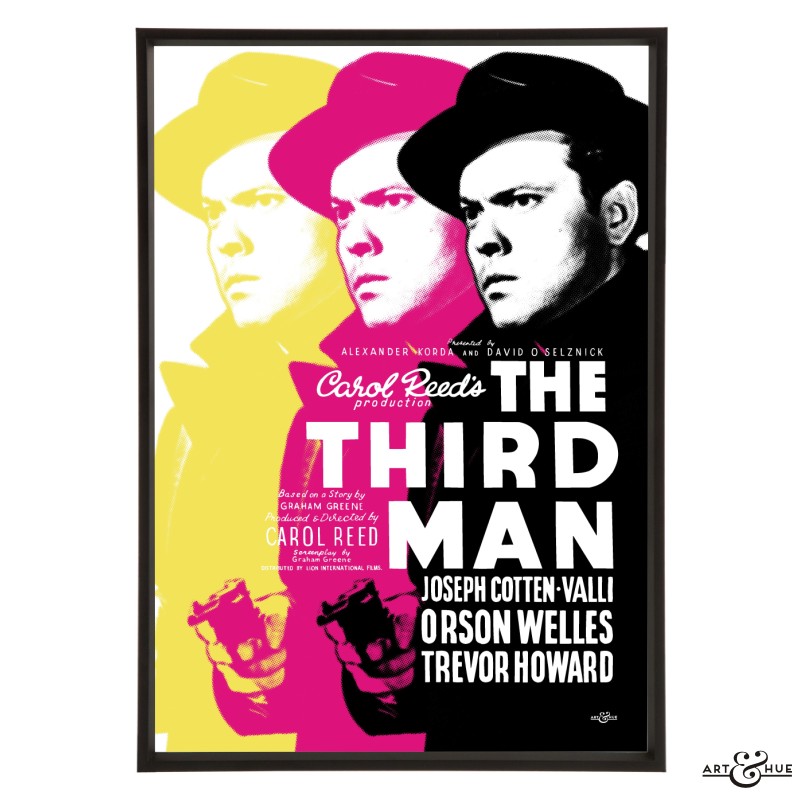 BEST PICTURE
Nominated:
DARLING
THE RED SHOES
ROOM AT THE TOP
ALFIE
BEST DIRECTOR
Richard Attenborough GANDHI
John Schlesinger MIDNIGHT COWBOY
Nominated:
Carol Reed THE FALLEN IDOL, THE THIRD MAN
Alfred Hitchcock REBECCA, LIFEBOAT, SPELLBOUND, REAR WINDOW, PSYCHO
Jack Clayton ROOM AT THE TOP
John Schlesinger DARLING, SUNDAY BLOODY SUNDAY
Charles Crichton A FISH CALLED WANDA
BEST ACTOR
David Niven SEPARATE TABLES
Ray Milland THE LOST WEEKEND
Peter Finch NETWORK
Alec Guinness THE BRIDGE OVER THE RIVER KWAI
Nominated:
Chaplin THE CIRCUS, THE GREAT DICTATOR
Alec Guinness THE LAVENDER HILL MOB
Alan Bates THE FIXER
Michael Caine ALFIE, SLEUTH, EDUCATING RITA, THE QUIET AMERICAN
Michael Redgrave MOURNING BECOMES ELECTRA
Richard Harris THIS SPORTING LIFE
Peter Finch SUNDAY BLOODY SUNDAY
Tom Courtenay THE DRESSER
Richard Todd THE HASTY HEART
Peter Sellers DR. STRANGELOVE, BEING THERE
Laurence Harvey ROOM AT THE TOP
Richard Burton THE ROBE, BECKET, THE SPY WHO CAME IN FROM THE COLD, WHO'S AFRAID OF VIRGINIA WOOLF?, ANNE OF THE THOUSAND DAYS, EQUUS
BEST ACTRESS
Julie Christie DARLING
Audrey Hepburn ROMAN HOLIDAY
Maggie Smith THE PRIME OF MISS JEAN BRODIE
Nominated:
Julie Christie MCCABE & MRS MILLER, AFTERGLOW, AWAY FROM HER
Audrey Hepburn SABRINA, THE NUN'S STORY, BREAKFAST AT TIFFANY'S, WAIT UNTIL DARK
Julie Walters EDUCATING RITA
Rachel Roberts THIS SPORTING LIFE
Charlotte Rampling 45 YEARS
Vanessa Redgrave MORGAN, ISADOR, MARY, QUEEN OF SCOTS, THE BOSTONIANS
BEST SUPPORTING ACTOR
Michael Caine THE CIDER HOUSE RULES and HANNAH & HER SISTERS
Sean Connery THE UNTOUCHABLES
Hugh Griffith BEN-HUR
Nominated:
Stanley Holloway MY FAIR LADY
Terence Stamp BILLY BUDD
Ian Bannen THE FLIGHT OF THE PHOENIX
Tom Courtenay DOCTOR ZHIVAGO
Alec Guinness STAR WARS, LITTLE DORRIT
BEST SUPPORTING ACTRESS
Margaret Rutherford THE V.I.P.S
Maggie Smith CALIFORNIA SUITE
Vanessa Redgrave JULIA
Nominated:
Maggie Smith OTHELLO, A ROOM WITH A VIEW, GOSFORD PARK
Diane Cilento TOM JONES
Glynis Johns THE SUNDOWNERS
Mary Ure SONS & LOVERS
Jean Simmons HAMLET
Vanessa Redgrave HOWARDS END
BEST CINEMATOGRAPHY
Robert Krasker THE THIRD MAN
Walter Lassally ZORBA THE GREEK
BEST SCREENPLAY (Original & Adapted)
T.E.B. Clarke THE LAVENDER HILL MOB
Neil Paterson ROOM AT THE TOP
Frederic Raphael DARLING
Nominated:
T.E.B. Clarke PASSPORT TO PIMLICO
Alexander Mackendrick THE MAN IN THE WHITE SUIT
Alec Guinness THE HORSE'S MOUTH
Edward Bond BLOWUP
Charles Crichton & John Cleese A FISH CALLED WANDA
Steve Coogan PHILOMENA
BEST SOUND EFFECTS EDITING
Norman Wanstall GOLDFINGER
BEST SPECIAL VISUAL EFFECTS
John Stears THUNDERBALL
Nominated:
THE DAM BUSTERS
BEST COSTUME DESIGN
Julie Harris DARLING
HONORARY AWARDS
Good luck to all Brits nominated for Oscars this year, may you bring back the gold statuette.
Here's a selection of stylish pop art prints by Art & Hue featuring performance & film winners & nominees: