Art & Hue presents Joan Collins
Hold the phone, it's Joan! Art & Hue presents Joan Collins pop art.
On the 11th of November 1981, Joan Collins walked onto American screens in Dynasty and proceeded to own the decade.
To mark the occasion, Art & Hue presents four new stylish pop art prints of the film and TV icon, available in 22 colour options and three sizes, available individually and as a group.
Throughout the 1980s, Dynasty's high ratings were attributed to the British actress whose portrayal of Alexis (Morell Carrington Colby Dexter Rowan) inspired and amused viewers around the world.
The high-powered business woman, wearing increasingly over-the-top outfits by Nolan Miller, showed a woman in charge and inspired others to don shoulder-pads as the power-dressing uniform of the decade.
Before Joan ruled the 1980s, she had a long career in film from the 1950s onwards, appearing in British films by Rank and then signed to the Hollywood Studio system with a contract at 20th Century Fox.
2019 marks 44 years since the release of the "Alfie" sequel "Alfie Darling".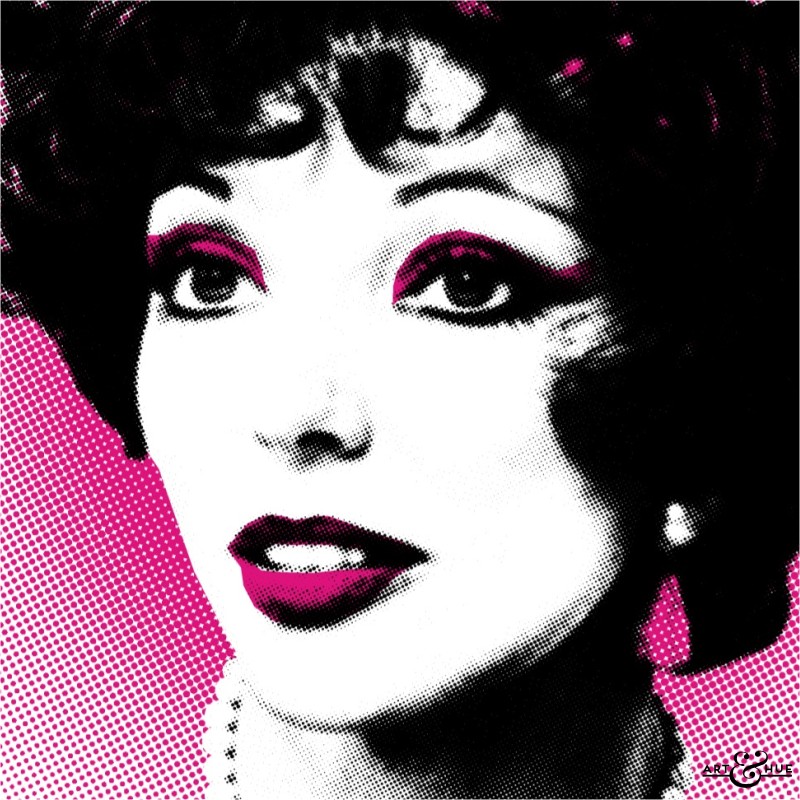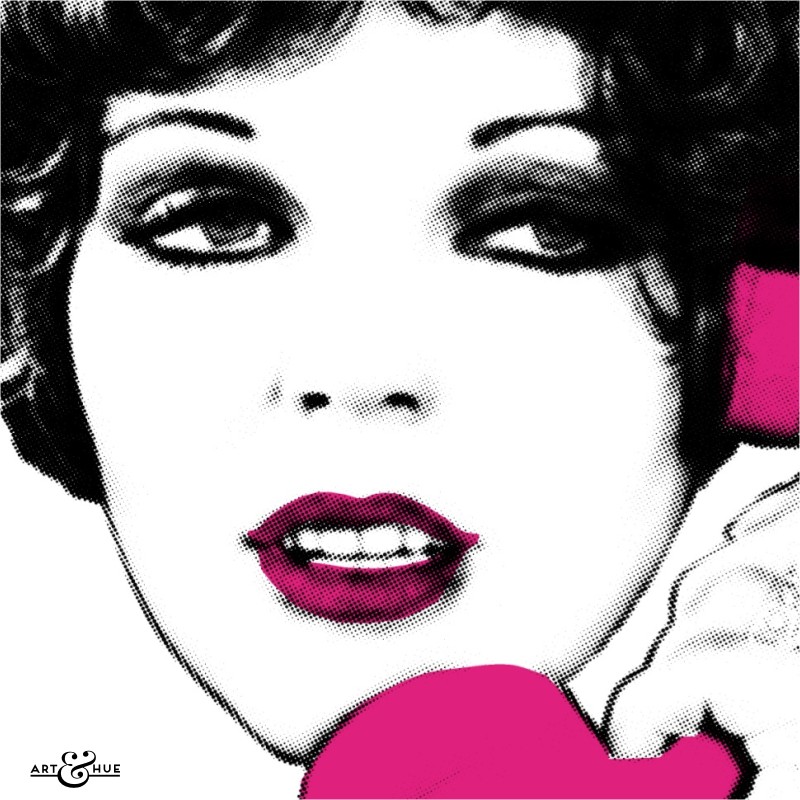 After taking time away from work to start a family, Joan dived into television appearing in classic American shows of the 1960s such as
Mission: Impossible
, Star Trek,
The Man from U.N.C.L.E.
, and Batman with Adam West.
Returning to London, she made memorable appearances in Tales of the Unexpected and Space: 1999, as well as Hammer Horror films and some saucy romps, such as The Bawdy Adventures of Tom Jones with Terry-Thomas, but none more popular than the film versions of her sister's racy novels.
Written by Jackie Collins, The Stud and The Bitch were hugely successful and no doubt gave Aaron Spelling the idea that Joan would make a great Alexis in Dynasty.
A precursor to The Stud and Alexis, Joan Collins demonstrated that she was a woman in charge of her love life in the largely-forgotten 1975 film "Alfie Darling".
Premiering on the 6th of March 1975 at London's Universal cinema, "Alfie Darling" is a sequel to the classic Michael Caine 1966 film Alfie, with the theme sung by Cilla Black. Joan plays a married woman having an affair with the younger Alfie, portrayed by musician Alan Price of The Animals.
Sexually confident and always glamourous (even with a towel wrapped around her head), Joan's character in Alfie Darling could well have been Alexis Morell Carrington post-divorce – the hair, the make-up, the masterful use of a
phone
handset, and the off-the-shoulder dress (although it was only asymmetric as Alfie was trying to undress her).
From forks to cigarettes, Joan used props to punctuate a scene and had an expert knack of accessorising with a telephone, in Dynasty as well as Alfie Darling. Two of the new pop art prints feature the actress brandishing a handset like only she can.
Whether she's working a receiver, having Cinzano spilt on her by Rigsby, or being followed through an airport by paparazzi and 14 pieces of Louis Vuitton luggage, Joan has defined her own unique and timeless style.
Post-Dynasty, Joan continues to work hard, writing books and acting in projects by Kenneth Branagh and Steven Berkoff, as well as a comical role in Benidorm and making a cameo in Absolutely Fabulous: the Movie with Jennifer Saunders, Joanna Lumley & June Whitfield.
Whatever she appears in, Joan is a screen icon whose impact cannot be denied – a prolific actress who's not afraid to shed the make-up when the part demands it, she will forever be associated with glamour.
An official collaboration with Studiocanal, this Art & Hue pop art collection is printed on archival matte card of 310gsm, made from 100% cotton, using fine art pigment inks to ensure longevity.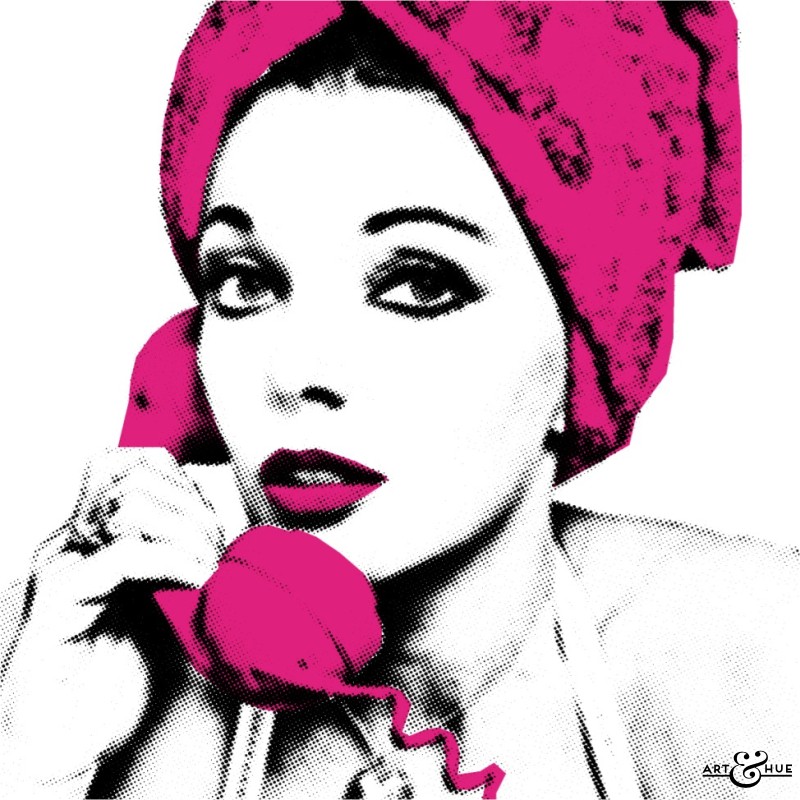 "Alfie Darling" Copyright © STUDIOCANAL Films Ltd, (1975). All rights reserved. | Copyright © Art & Hue ™