Remembering Charles Crichton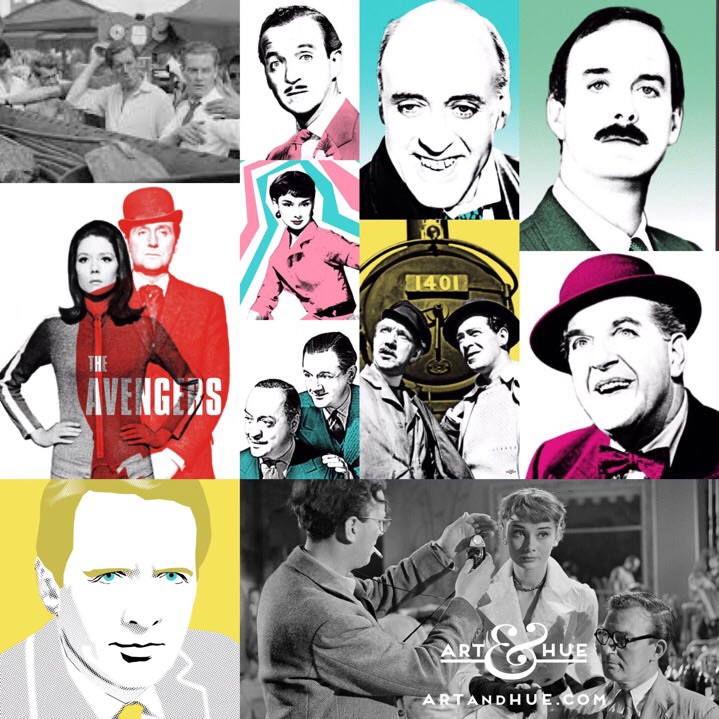 If there's one name that connects classic film & cult TV, it's Charles Crichton. From Ealing comedies to The Avengers, the genius director brought his skill and magic to many titles, working as an editor and a director on cult television shows and well-crafted comedies which have stood the test of time.
Born on this day in 1910, Charles Crichton began his career as a film editor in the 1930s until he helmed his own films as the director from 1944.
Some of the films he directed include many much-loved classics, produced at Ealing Studios, such as the Basil Radford & Naunton Wayne section of "Dead of Night" (which also starred Michael Redgrave & Mervyn Johns), "Hue & Cry" with Alastair Sim, "The Lavender Hill Mob" with Alec Guinness, Stanley Holloway, and Audrey Hepburn, "Dance Hall" with Diana Dors, "The Titfield Thunderbolt" with John Gregson & Hugh Griffith, and "The Love Lottery" with David Niven, Peggy Cummins, Herbert Lom, and Gordon Jackson.
Crichton moved to television and directed cult shows including "Man in a Suitcase". "Danger Man" with Patrick McGoohan, "The Protectors" with Robert Vaughn, and "The Avengers".
With Patrick Macnee as Steed, Crichton's Avengers episodes include fan-favourites "Death at Bargain Prices", "The Danger Makers", and "The Correct Way to Kill" with Diana Rigg, plus "The Interrogators" and "False Witness" with Linda Thorson.
With additional TV directing stints on Gerry Anderson's "Space: 1999", "The Professionals", and "Dick Turpin" with Richard O'Sullivan, Crichton was brought back to filmmaking by John Cleese to work on the comedy crime caper "A Fish Called Wanda".
A perfect match, as Crichton's Ealing comedies were very much of the same tradition, the BAFTA- & Oscar-winning "A Fish Called Wanda" was an international success and book-ended his directorial career beautifully.
Nominated for the Best Director Oscar & BAFTA for his final film, Crichton died in 1999 at the age of 89 leaving an enduring body of work we can continue to enjoy and share with new generations.
Thank you Charles.