Clockwise stylish pop art print.
Clockwise
From "The Frost Report" to "Fawlty Towers", John Cleese relished pricking the pomposity of authority figures by placing them in chaotic situations, a theme which continued with "Clockwise", the 1986 film which sees Cleese's uptight headmaster being tested as events get worse progressively.
"Clockwise" opened in seven cinemas in Central London on the 14th of March 1986 before going on general release nationwide from the 21st. The film was a success in Britain and apparently inspired Cleese to create "A Fish Called Wanda" in 1988 to reach a wider American audience.
Also available as part of a pair: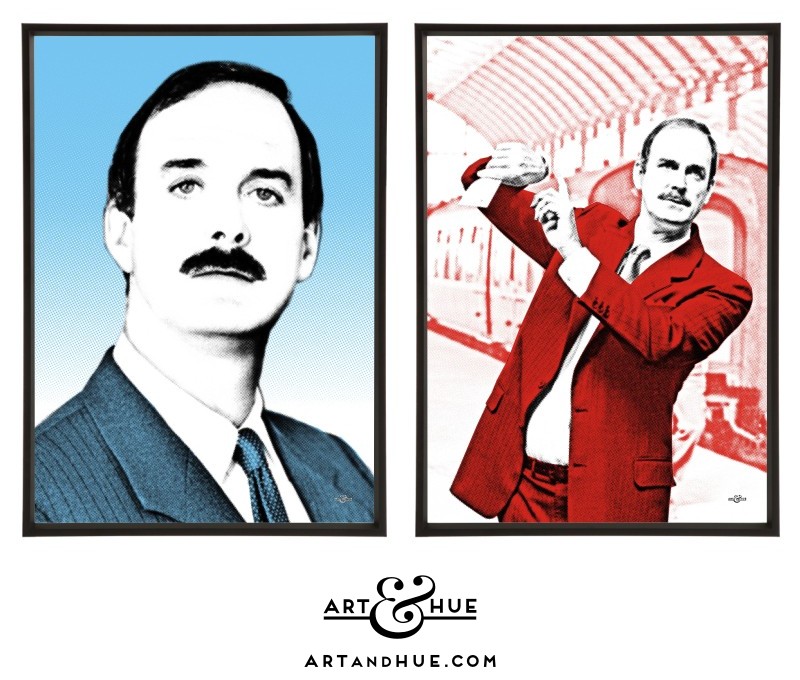 Art & Hue had the pleasure to delve into the archives for the film "Clockwise" to create this stylish pop art print of John Cleese on a platform at Hull Paragon Interchange station in Kingston-Upon-Hull, available in three sizes and 20 colours.
Part of the Trains pop art collection by Art & Hue.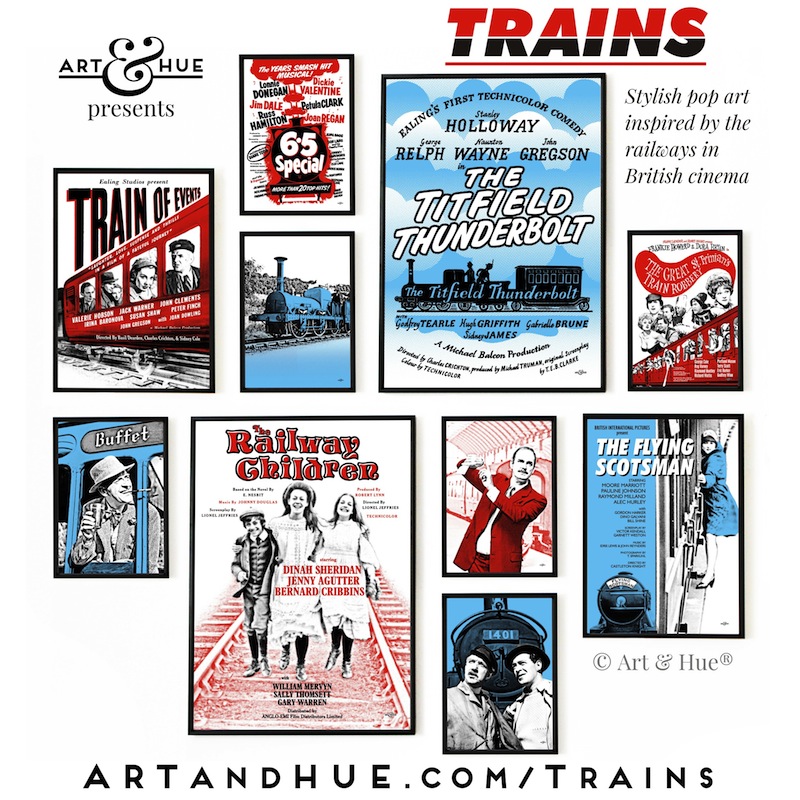 Clockwise Pop Art
Available in A4, A3, and A2 sizes to fit standard-size picture frames. Please note that black frame is not included – for a guide on choosing a frame size take a look here.
An official collaboration with Studiocanal, this print is part of the Trains collection of stylish pop art inspired by the railways in British cinema, featuring Art & Hue's signature halftone style (halftone is an age-old technique that uses dots to make up the printed image, similar to newspapers or comic books).
"Clockwise" Copyright © STUDIOCANAL Films Ltd. (1986). All rights reserved.
Copyright © Art & Hue® 2023. All rights reserved.