Black History Month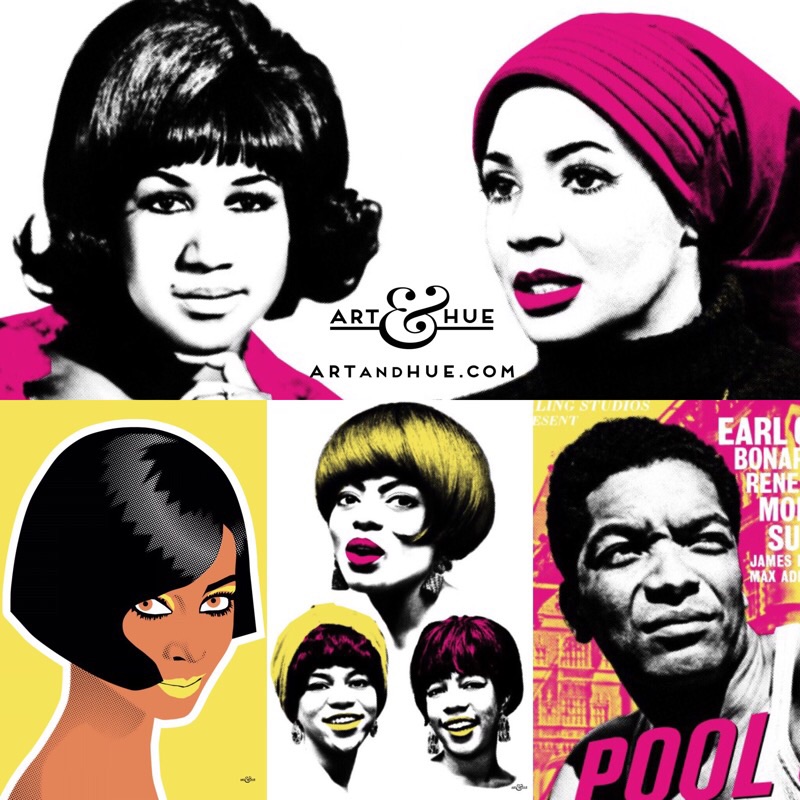 The 1st of October marks the start of Black History Month in Britain (in the USA it takes place in February).
Creating pop art inspired by the popular culture of previous decades highlights the historic lack of diversity but there were pioneering performers who combated bias, made their mark, and created history in the process.
Donyale Luna
Donyale Luna was the first black model to appear on the cover of Vogue magazine. Called "the reincarnation of Nefertiti" by surrealist artist Salvador Dali, Donyale travelled from America to London in 1965 and broke boundaries as the cover model of British Vogue in March 1966.
Donyale was also the first black woman to have a shop-window mannequin created in her image – just after the mannequin of Twiggy in 1966, Adel Rootstein released the Donyale version. As well as her career in fashion, the African-American model appeared in films by Dali, Andy Warhol, and Federico Fellini.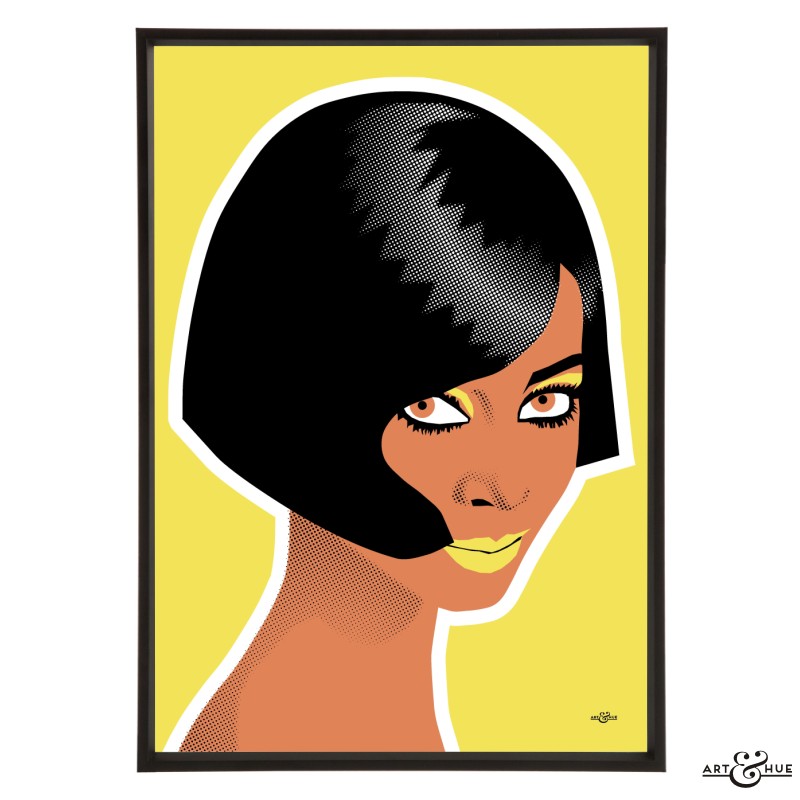 Earl Cameron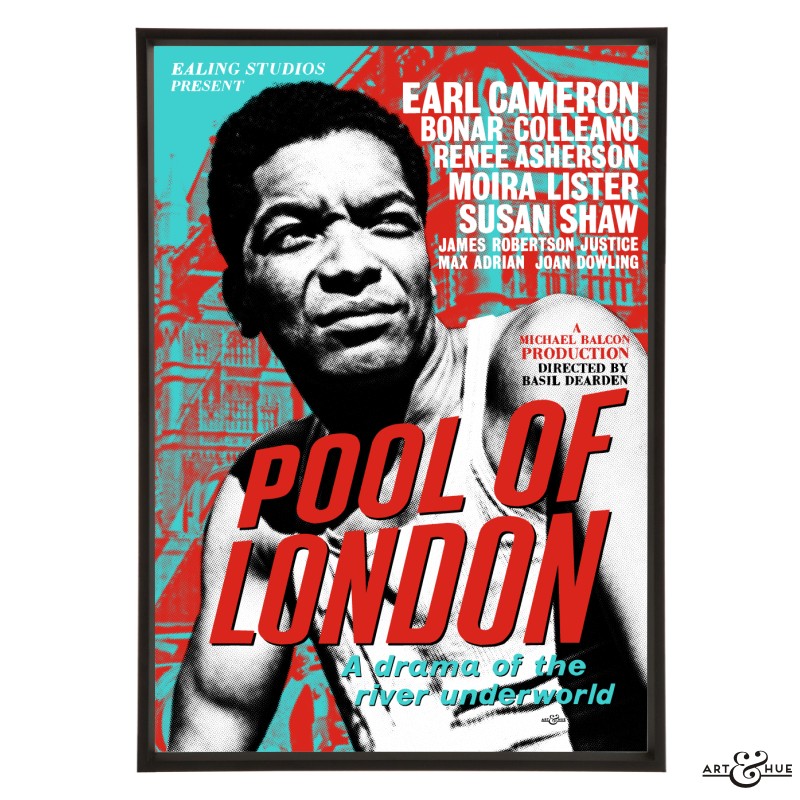 "Pool of London" was the first British film to cast a black actor in a main role with Earl Cameron making his film debut as merchant seaman Johnny who gets caught up in a smuggling crime gang.
Cameron went on to have a long and varied career and is still active in film & television, recently appearing in "Inception" and "The Queen". With appearances in the Bond film "Thunderball" and cult projects including "The Prisoner" and "Danger Man", Earl Cameron is the oldest living actor to have appeared in "Doctor Who".
Art & Hue has reimagined the poster to make Earl Cameron the star of the film, which he truly is.
Shirley Bassey
Originally from Tiger Bay in Cardiff, Dame Shirley Bassey has left an indelible mark on popular culture with her incredible repertoire of now-classic songs.
Dame Shirley Bassey has the unique distinction of singing more than one Bond theme, in fact performing three – Moonraker, Diamonds Are Forever, and of course the bombastic Goldfinger.
All composed by John Barry, Goldfinger was written by Barry with lyrics by Joan Collins' husband at the time Anthony Newley. Packed full of powerful brass, the song ended on such a long note that it was reported that Shirley nearly fainted to sustain it during recording.
Renowned for her glamorous outfits and idiosyncratic hand movements, Dame Shirl had her own prime time entertainment show on BBC1 during the 1970s and she continues to appear in TV specials.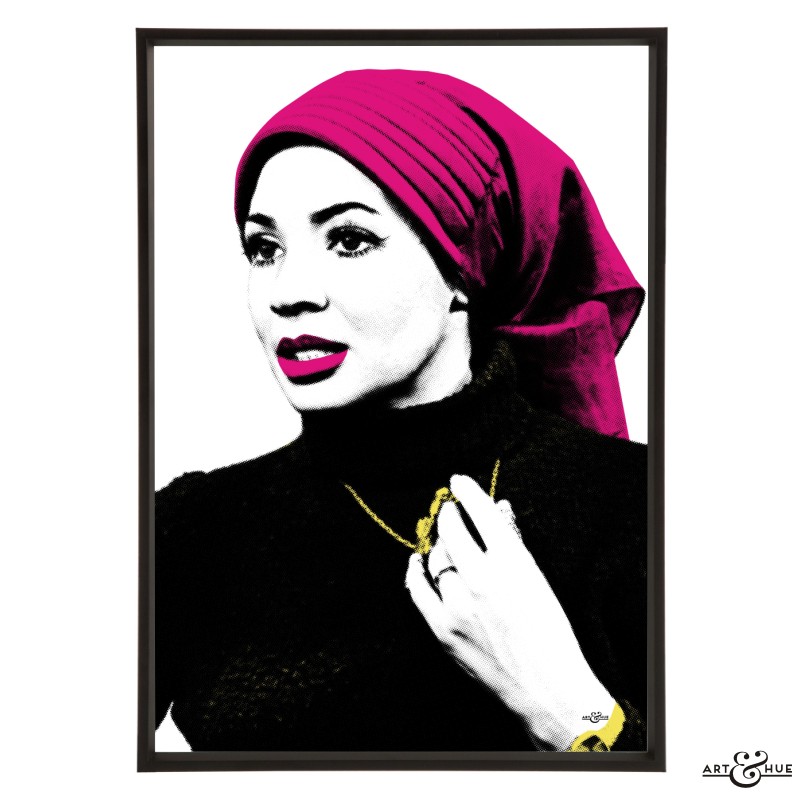 Diana Ross & The Supremes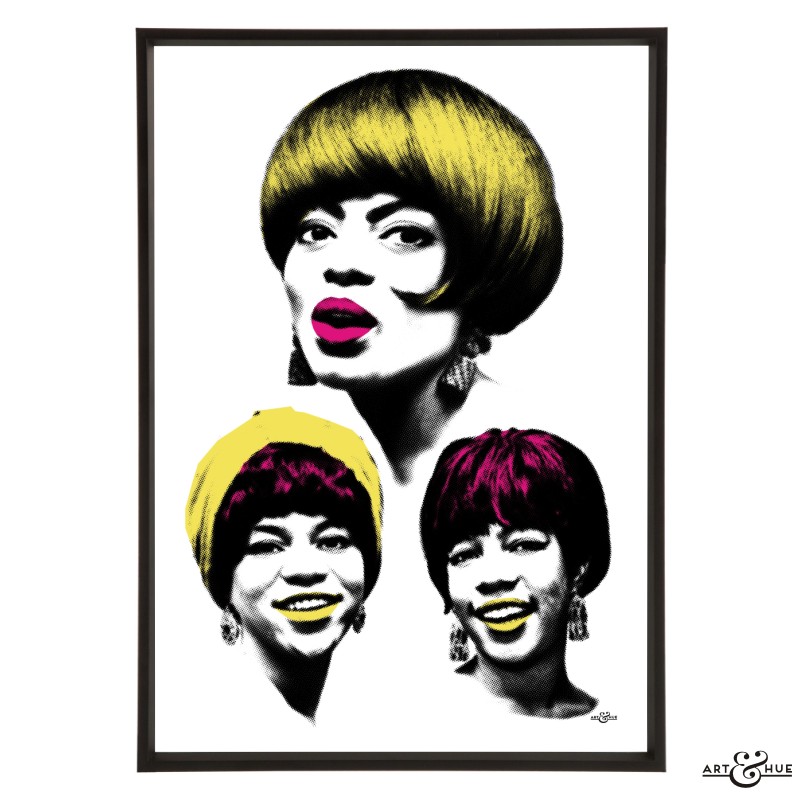 The Supremes were the premier girl group of the 1960s and the whole world responded to their polished Motown sound.
Diana Ross, Mary Wilson, & Florence Ballard garnered fans worldwide with their successful combination of attractive voices, catchy tunes, stylish looks, and elegant choreography.
Hits came thick and fast including "Baby Love", "Where Did Our Love Go", "Stop! In the Name of Love", "I Hear a Symphony", "You Can't Hurry Love", "You Keep Me Hangin' On", "Reflections", "I Second That Emotion", "I'm Gonna Make You Love Me", and many, many more…
Aretha Franklin
The most-charted female artist in history, with 100 songs on the billboard charts, her hits include "Respect", "Think", "(You Make Me Feel Like) A Natural Woman", and "I Say a Little Prayer".
Her music and performances saw Aretha crowned the Queen of Soul before the 1960s came to an end, a title she retained all her life.
In later years, Aretha collaborated with contemporary musicians including Annie Lennox and George Michael and was invited to perform at the White House.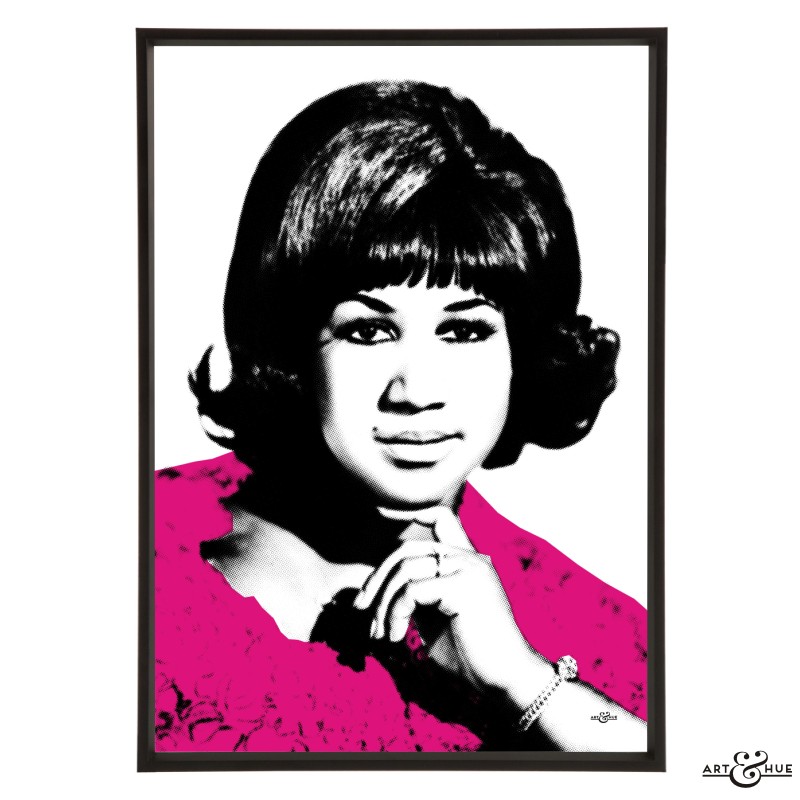 There are plans for a couple of new collections inspired by black icons so sign up to the mailing list to receive news when they're launched in the future.