50 Years of On Her Majesty's Secret Service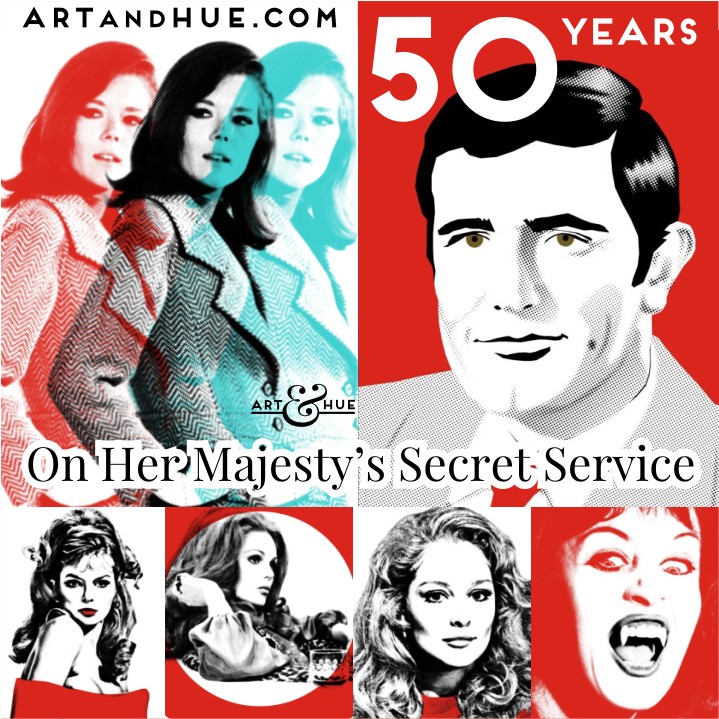 50 years of "On Her Majesty's Secret Service"
There have already been some
classic film anniversaries
to celebrate this year, including the
Ealing comedies
and
The Third Man
, and there are more to come in
2019
.
2019 marks 50 years of the classic 1969 James Bond film "On Her Majesty's Secret Service", and today marks the 50th anniversary since receiving its BBFC classification. The British Board of Film Classification rated the film as "A" on the 5th of December 1969.
Regarded by many to be the best Bond film, "On Her Majesty's Secret Service" has it all:
Diana Rigg, Joanna Lumley, Jenny Hanley, Julie Ege, Anouska Hempel, Verner Panton lighting, a mountain-top lair, a Christmas song, a beautifully poignant love song by Armstrong, George Baker, and arguably the best John Barry soundtrack ever.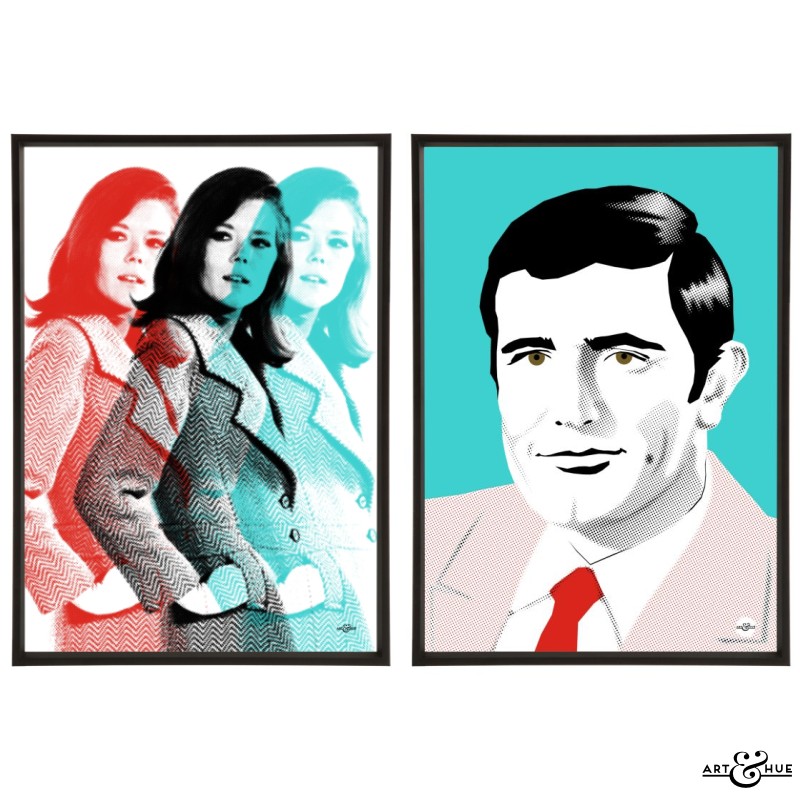 Today marks 50 years of "On Her Majesty's Secret Service" receiving its BBFC classification of "A" on the 5th of December 1969.
The longest-running Bond film, until "Casino Royale" with Daniel Craig was released, "On Her Majesty's Secret Service" was the first film directed by Peter Hunt who had previously worked as the editor or second unit director on films including "Dr. No", "Goldfinger" with Sean Connery & Honor Blackman, and "The Ipcress File" with Michael Caine.
Lazenby, George Lazenby, was Bond, James Bond, 007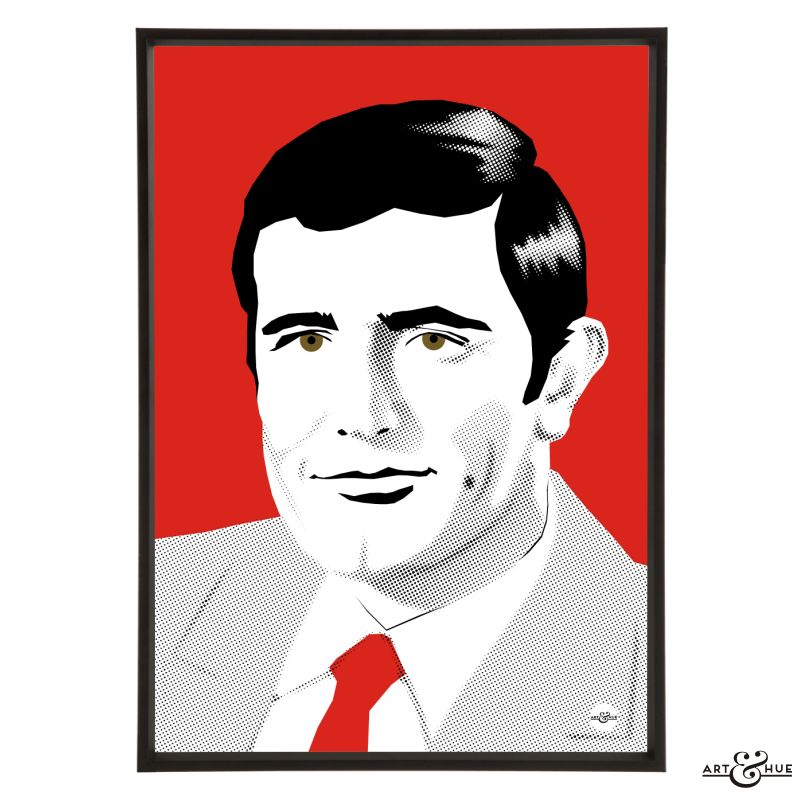 Despite only making one film appearance as James Bond,
George Lazenby
's 1969 outing is a memorable one.
Appearing in the final James Bond film of the 1960s, Lazenby got a mixed response at the time (one critic of Lazenby's wrote that they should have have shot James and let Emma Peel live to continue as Bond, Tracy Bond) but the film has stood the test of time and endures as a classic.
The film has many fans and admirers including directors Steven Soderbergh and Christopher Nolan, and actor & writer Mark Gatiss, who rank it as the best cinematic outing of 007.
Emma Peel herself, Diana Rigg played Teresa "Tracy" Bond, née Draco
Diana Rigg was indubitably the star of the film following the global success of The Avengers, and having a stronger, atypical Bond "girl" creates a more powerful, & heartbreaking, relationship with Bond.
As a classically trained performer, who returned to the Royal Shakespeare Company after The Avengers, Diana Rigg makes the viewer believe that James Bond could very easily fall in love with Contessa Teresa di Vicenzo.
Her supreme acting talent clearly rubbed off on Lazenby who holds his own in the film, particularly in the more emotional scenes such as the tragic ending.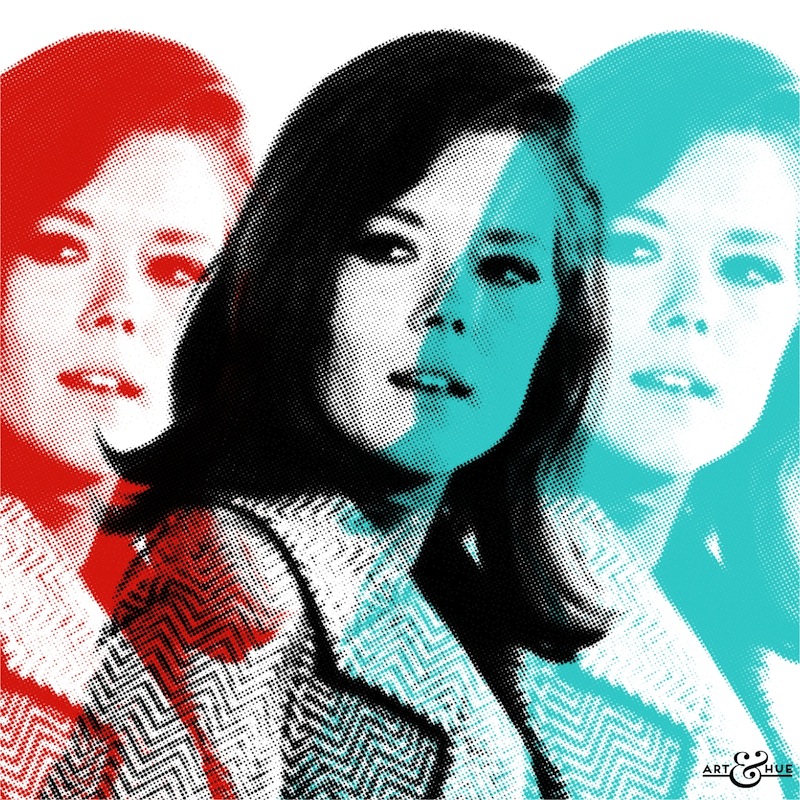 Joanna Lumley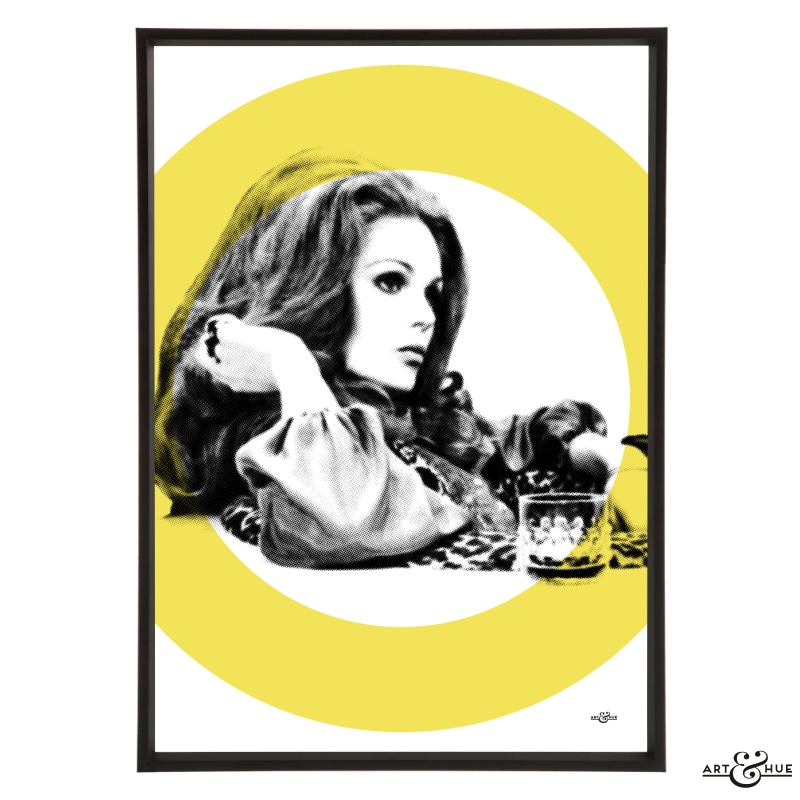 Unlike
Honor Blackman
and Diana Rigg,
Joanna Lumley
appeared in a James Bond film before becoming an Avenger herself in 1976.
In "OHMSS", Joanna draped herself elegantly into an armchair on Piz Gloria, Blofeld's mountain-top lair, playing a glamourous Bond-girl and one of the "Angels of Death" before she was cast in "The New Avengers".
Did Joanna spend all of the late-1960s and early-70s elegantly draped in an armchair with a cocktail? From Bond to "The Breaking of Bumbo" filmed in 1970, this print references Blofield with a nod to Gerald Laing's pop art of Brigitte Bardot.
Jenny Hanley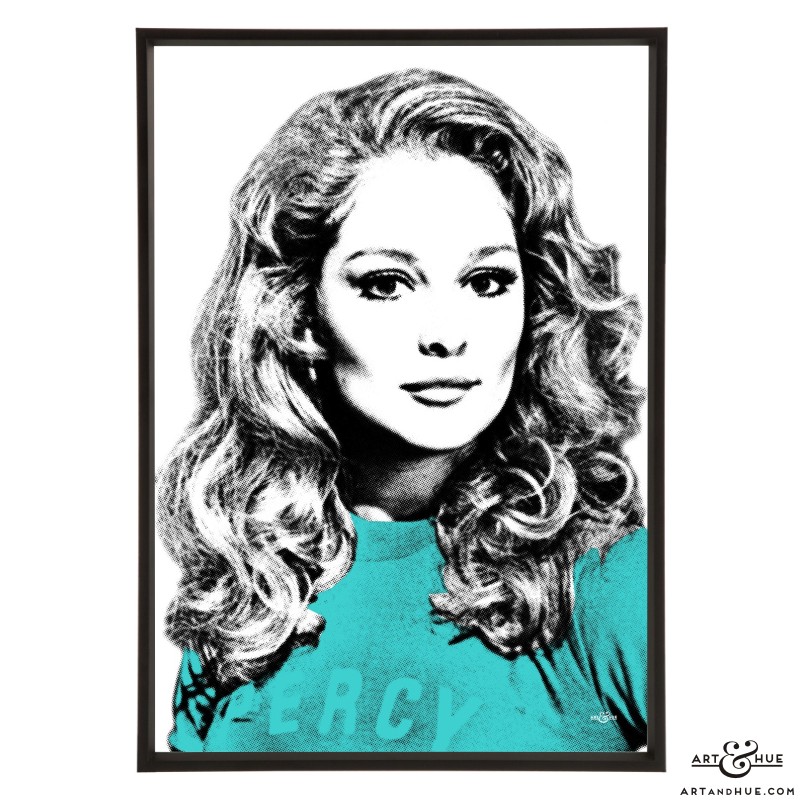 As the Irish girl attending Blofeld's allergy clinic at Piz Gloria, Jenny Hanley secured herself a place in cinematic history with her appearance in "On Her Majesty's Secret Service".
Julie Ege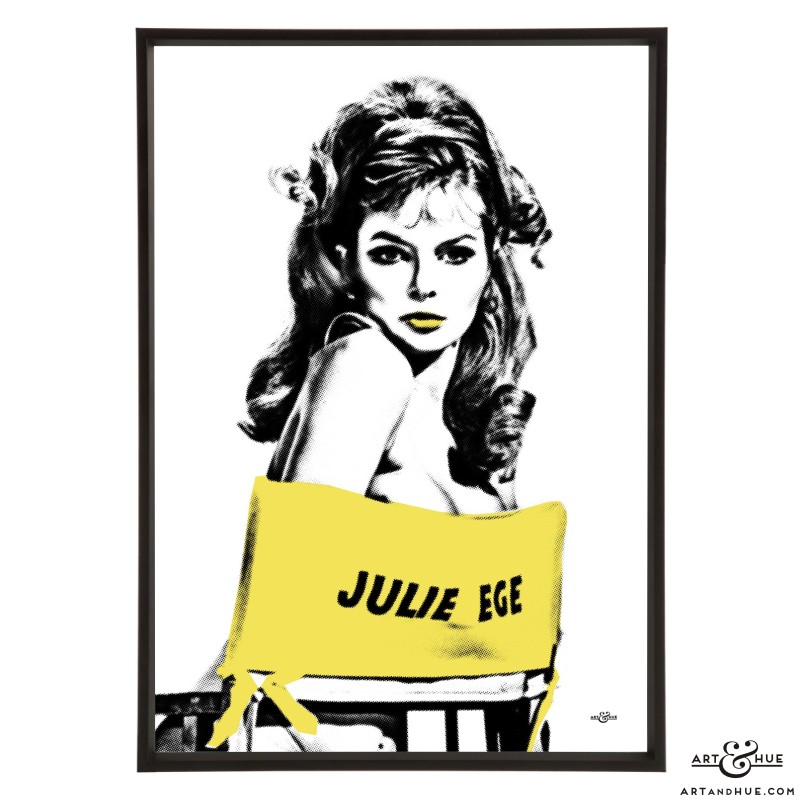 Julie Ege's first English film role was as the Scandinavian girl attending Blofeld's allergy clinic at Piz Gloria in what many consider to be the best James Bond film, "On Her Majesty's Secret Service".
Anouska Hempel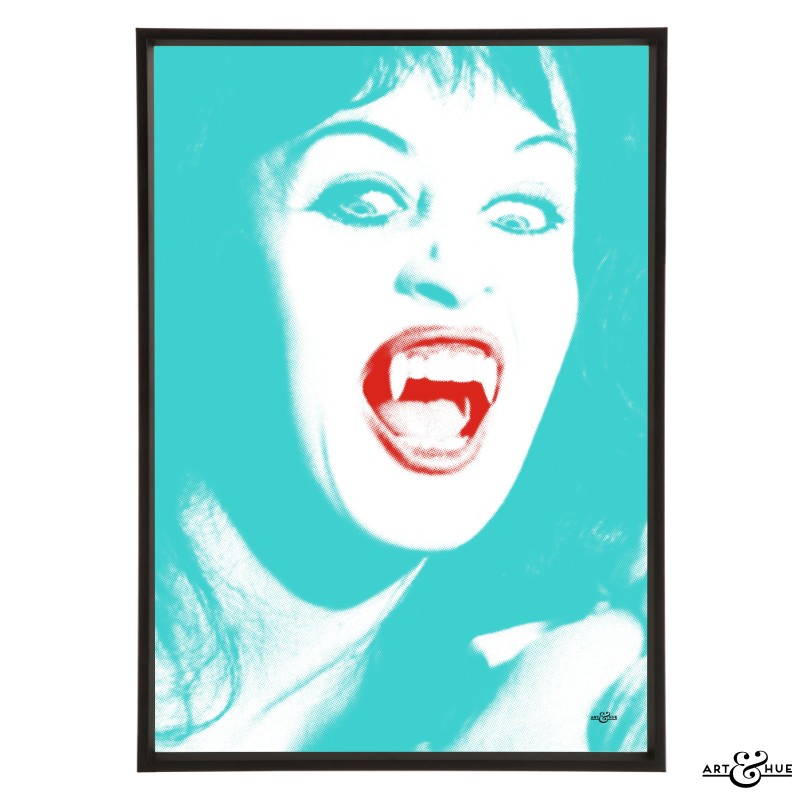 Anouska Hempel appeared as one of Blofeld's angels of death in the James Bond film "On Her Majesty's Secret Service", a firm fan-favourite of the spy film series, along with her "Scars of Dracula" co-star Jenny Hanley.

A classic film in its own right, as part of the cinematic legacy of James Bond it's a stand-out piece of filmmaking that demonstrated that the franchise could survive the departure of Sean Connery (even though he did return for "Diamonds are Forever" once it was realised that George Lazenby wasn't to reprise the role).
The film's global premiere was in Japan on the 13th of December 1969, before the Royal premiere in London on the 18th of December 1969 at the Odeon Leicester Square. The film then went on national release in Britain and America on the 19th of December 1969.
Stylish and memorable, Art & Hue will raise a glass to toast 50 years of the classic film – but should it be a shaken Martini, a glass of champagne, or a malt whisky with branch water?
Happy 50th Birthday OHMSS!