Transcending fickle trends, Mrs Peel has been perpetually stylish for over 50 years since becoming an instant fashion icon in 1965 when the character made her TV debut in The Avengers. Fashion designers John Bates and Alun Hughes were tasked with designing Mrs Peel's clothing for Diana Rigg to wear.
Available in A4, A3, and A2 sizes to fit standard-size picture frames. Please note that black frame is not included – for a guide on choosing a frame size take a look here.
An official collaboration with Studiocanal, this print is part of the new collection of graphic pop art by Art & Hue inspired by images from the photographic archives of the cult 1960s British TV show The Avengers, in Art & Hue's signature halftone Pop Art style (halftone is an age-old technique that uses dots to make up the image, similar to newspapers or comic books).
UPDATE: As well as the BFI, Art & Hue had the pleasure of meeting Dame Diana Rigg again recently at Elstree Studios – read about the celebration of 1960s TV here.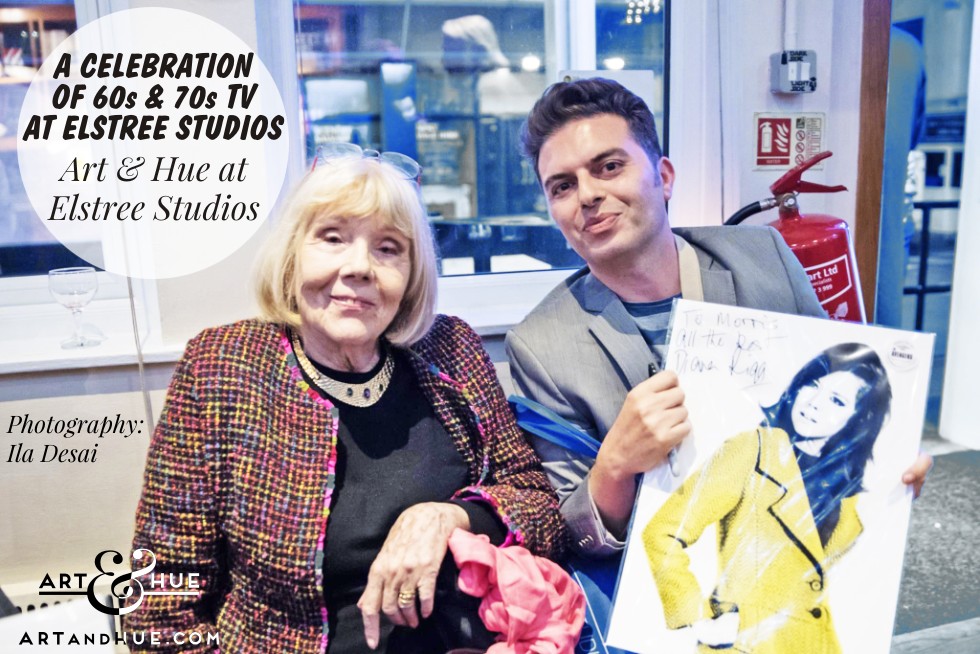 "The Avengers" Copyright © STUDIOCANAL Films Ltd, (1961-1969). All rights reserved.
Copyright © Art & Hue ® 2015. All rights reserved.