Happy Birthday Wanda Ventham!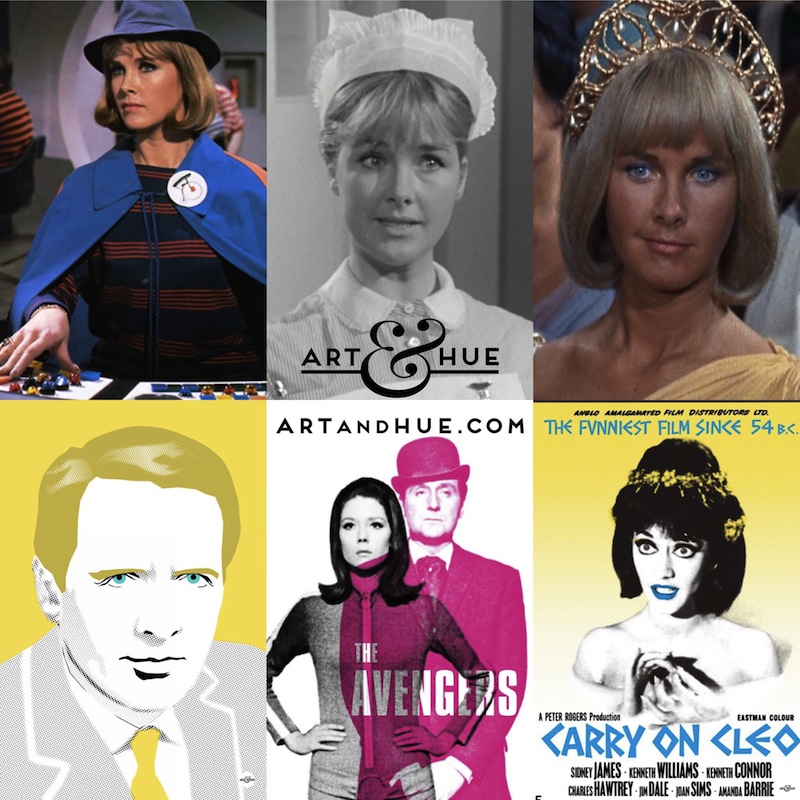 Wanda Ventham turns 88 today and, whilst now known to many as Benedict Cumberbatch's Mum, she has a long list of cult film & TV appearances under her belt.
If you're ever asked for a definition of cult television, it's probably easier to point to Wanda Ventham's IMDB page.
Wanda has appeared in "The Avengers", "The Prisoner", "The Saint", "Department S", "UFO" with Anouska Hempel and Antonia Ellis, "Doctor Who" with Kate O'Mara, plus many other credits including Carry On Films.
She appeared in "The Big Job" with Sylvia Syms, a Carry On film in all but name as it shared cast & crew, as well as in "Up The Khyber" and as a bidder at the slave auction in classic comedy "Carry On Cleo".
Other film credits include "The Navy Lark" with Cecil Parker, Gordon Jackson, & Hattie Jacques, "The Spy with a Cold Nose" with June Whitfield, "Mister Ten Per Cent" with Una Stubbs, the Brian Clemens film "Captain Kronos – Vampire Hunter" with Caroline Munro, and "Run for Your Wife" with Cliff Richard & Bernard Cribbins, as well as "Absolutely Fabulous: The Movie" with Jennifer Saunders & Joanna Lumley.
Just some of her previous TV credits are "The Rag Trade" with Barbara Windsor and Irene Handl, "Hit & Run" with Edina Ronay, "City '68" with Yootha Joyce, "Dixon of Dock Green" with Jack Warner, "Kate" and "Next of Kin" with Penelope Keith, "Bachelor Father" with Ian Carmichael, "The Sweeney" with John Thaw, "Minder" with Dennis Waterman, the cult show "Rutland Weekend Television", "Nanny Knows Best" with Beryl Reid, "The Two Ronnies", and, of course, "Only Fools & Horses" as Cassandra's mother.
With recent appearances in "Penance", "Sherlock", "Holby City", and "Departure", Wanda is very much still active as an actress.
Happy Birthday Wanda!