I'm All Right Jack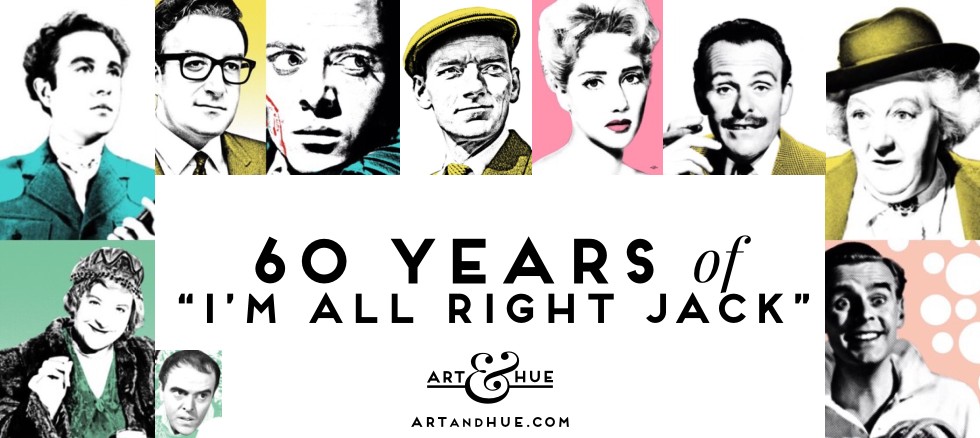 60 years of I'm All Right Jack
60 years ago today, the British comedy "I'm All Right Jack" opened at the Leicester Square Theatre. The much-loved classic film has endured and continues to be enjoyed to this day.

A satirical look at trade unions and businessmen, in which neither side comes out well, the industrial relations comedy was well received by cinemagoers, making it one of the most successful films at the box office in 1959, and by critics, winning the BAFTA Award for Best British Screenplay.
A sequel of sorts, "I'm All Right Jack" sees the return of characters from the 1956 film "Private's Progress", including Ian Carmichael as Stanley Windrush, Dennis Price as Bertram Tracepurcel, Richard Attenborough as Sydney DeVere Cox, and Terry-Thomas as Major Hitchcock.
They were joined by familiar faces from British comedy including
Margaret Rutherford
,
Irene Handl
,
Sam Kydd
,
Kenneth Griffith
, and
Liz Fraser
who was nominated for the Most Promising Newcomer BAFTA award for her first main film role as Cynthia Kite in "I'm All Right Jack".
Initially unwilling, the legendary British filmmakers John & Roy Boulting had to persuade Peter Sellers to play the supercilious shop steward in the satirical comedy, a role which would see Sellers win the BAFTA for Best British Actor.
"I'm All Right Jack" was a huge hit, so much so that Prime Minister Harold Macmillan apparently requested a copy to show to President Eisenhower on his visit to Great Britain in 1959.
Filmed at Shepperton Studios and on location across Middlesex, including Southall and Brentford, today marks the 60th anniversary of the film's cinema release.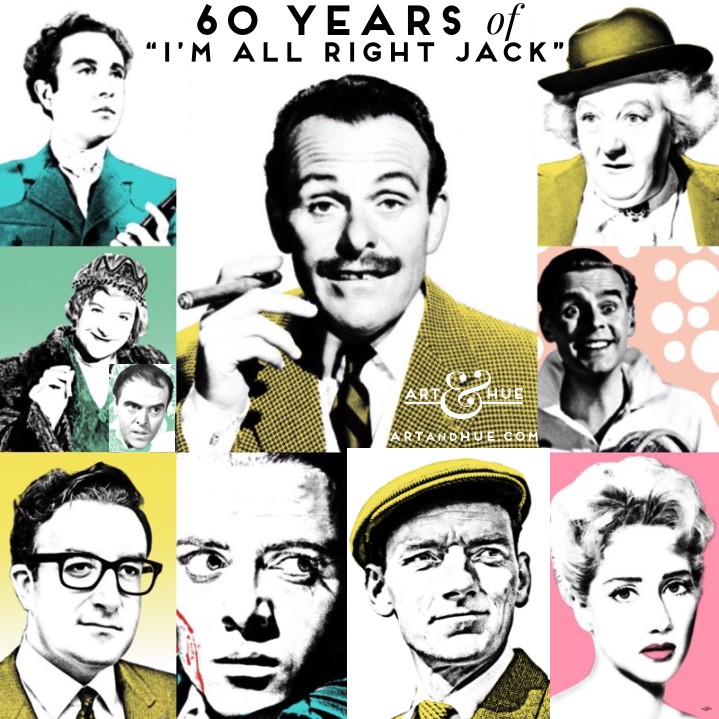 Happy birthday to "I'm All Right Jack" which turns 60 today!