Terry Nation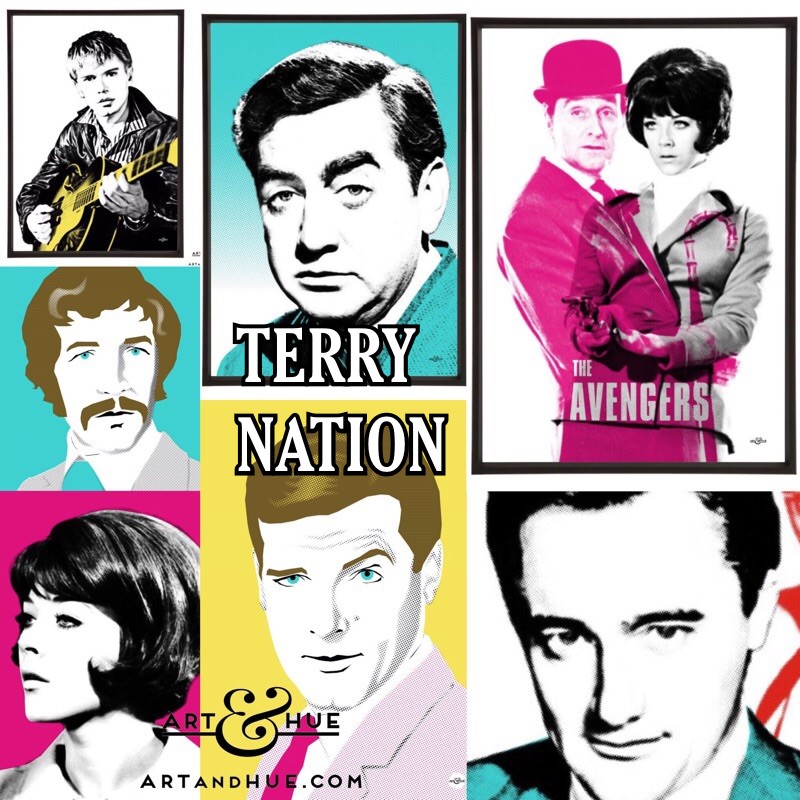 On this day in 1930, the writer Terry Nation was born in Wales. His impact on British television continues to be felt to this day with his iconic creation of the Daleks still causing trouble for the Timelord in "Doctor Who".
Born in a house between Llandaff & Fairwater, Nation's memory may be cherished for his invention of the Daleks but his writing skills were put to use well beyond Cardiff, or indeed Skaro.
Terry Nation wrote for many classic TV shows including Tony Hancock, "Department S" with Peter Wyngarde, "The Protectors" with Robert Vaughn, "The Persuaders!" with Roger Moore, "Thriller", "Survivors", "Blake's 7", and several episodes of Tara King-era "The Avengers" (although a Dalek toy can be seen on the department store wall in the Emma Peel episode "Death at Bargain Prices").
Studiocanal have recently re-issued the rarities of the "Dr. Who" films made in the 60s – not considered "canon" by many but still enjoyable jaunts in glorious colour (which must have been impressive on the big screen to young eyes in the 1960s who were used to seeing tiny Daleks on black-and-white TV sets).
The first film "Dr. Who & the Daleks" was followed by "Daleks – Invasion Earth 2150 A.D." and both films have been restored in 4k UHD, available in collector's edition sets with extras and goodies.
Starring Peter Cushing as the Doctor in both films, the follow-up's cast included Bernard Cribbins, Andrew Keir, & Philip Madoc.
Terry Nation film screenplays include "And Soon the Darkness" and the fun caper "What a Whopper" where the characters spin a yarn about the Loch Ness monster. Directed by Gilbert Gunn, the cast includes Adam Faith, Sid James, Carole Lesley, Charles Hawtrey, Wilfrid Brambell, Molly Weir, and an uncredited appearance by Amanda Barrie.
In 2013, a plaque was unveiled at Terry Nation's birthplace & childhood home in Llandaff, at 113 Fairwater Grove West, an event attended by a Dalek and the pupils of Kings Monkton School. Nation attended Kings College which has since merged with Monkton House to create Kings Monkton.
As a fellow alumni of Kings College, it's great to learn from the school that Terry Nation walked the very same halls of the Wordsworth Avenue buildings that Art & Hue went to, an institution also attended by the Welsh actor Ray Milland and the artist Christopher Williams.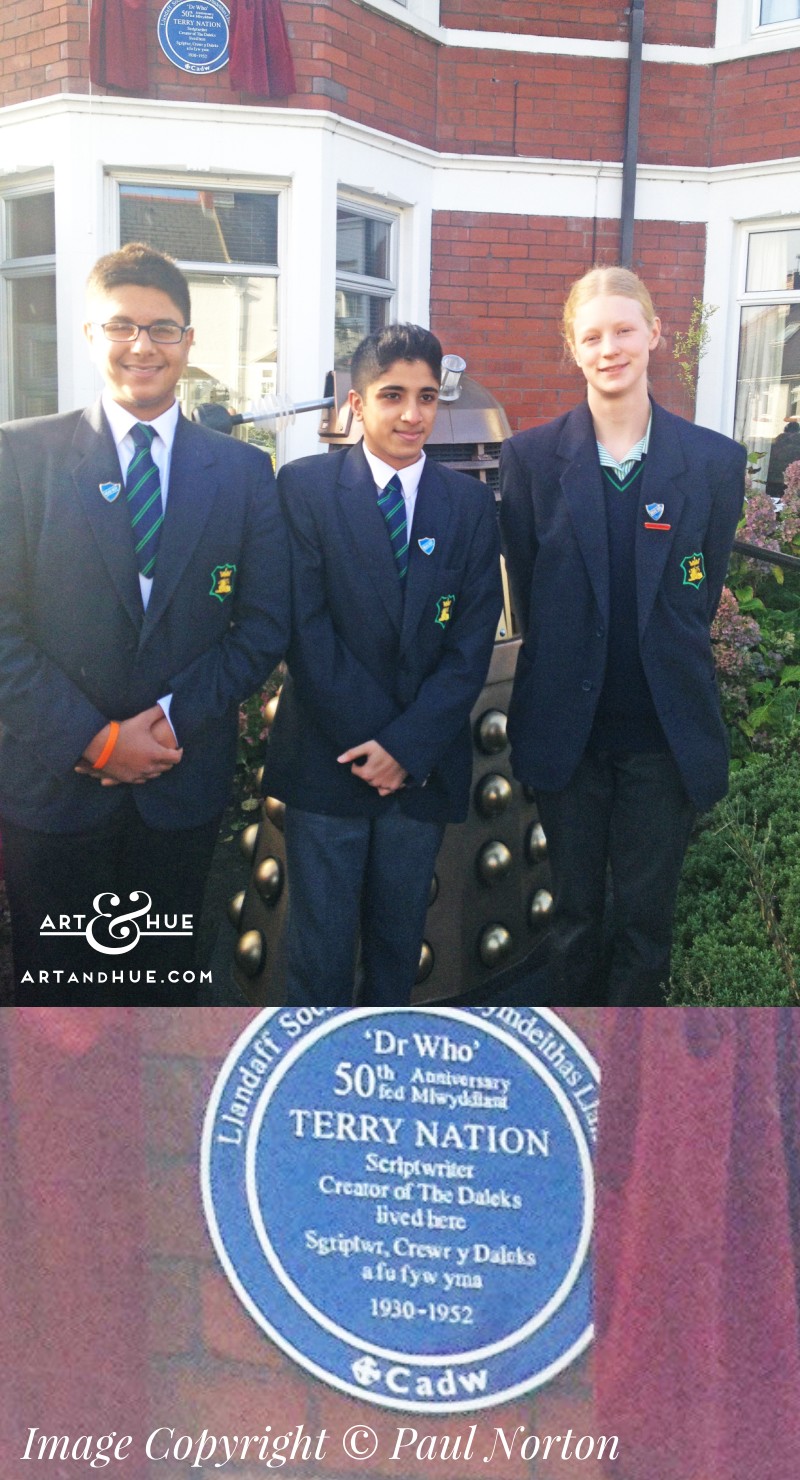 Many thanks to Principal Paul Norton of Kings Monkton School for providing this photograph of Terry Nation's blue plaque unveiling in 2013.
There are few writers who leave such a lasting legacy with creations and productions that continue to inspire and entertain but, with each new generation ready to be enthralled and scared by the Daleks, Terry Nation's work endures.
Terry Nation.
8 August 1930 – 9 March 1997.