Mini Moderns Wallpapers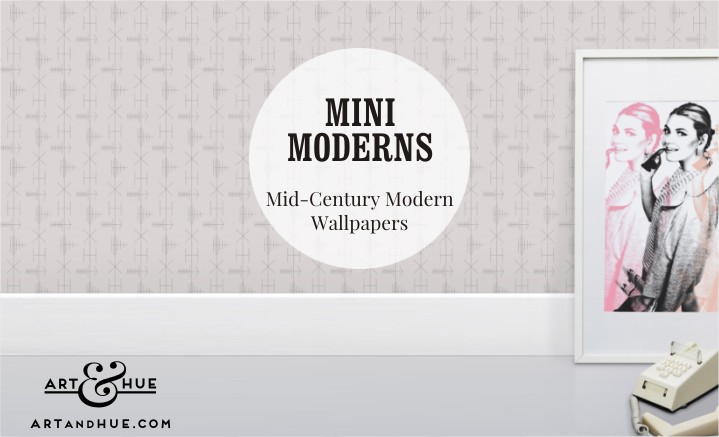 Last year, Mini Moderns published a new book called "Mid-Century Modern Living", packed full of inspirational images of how to bring Mid-Mod style into your home in a modern way.
Regular blog readers may remember back in March that Art & Hue attended the book launch and was thrilled to see a couple of Art & Hue prints included in the fabulous book. The Swinging Carnaby print, created in collaboration with the John Stephen estate, is featured in the "Granny Takes a Trip" section, as well as a bespoke print on Paisley Crescent.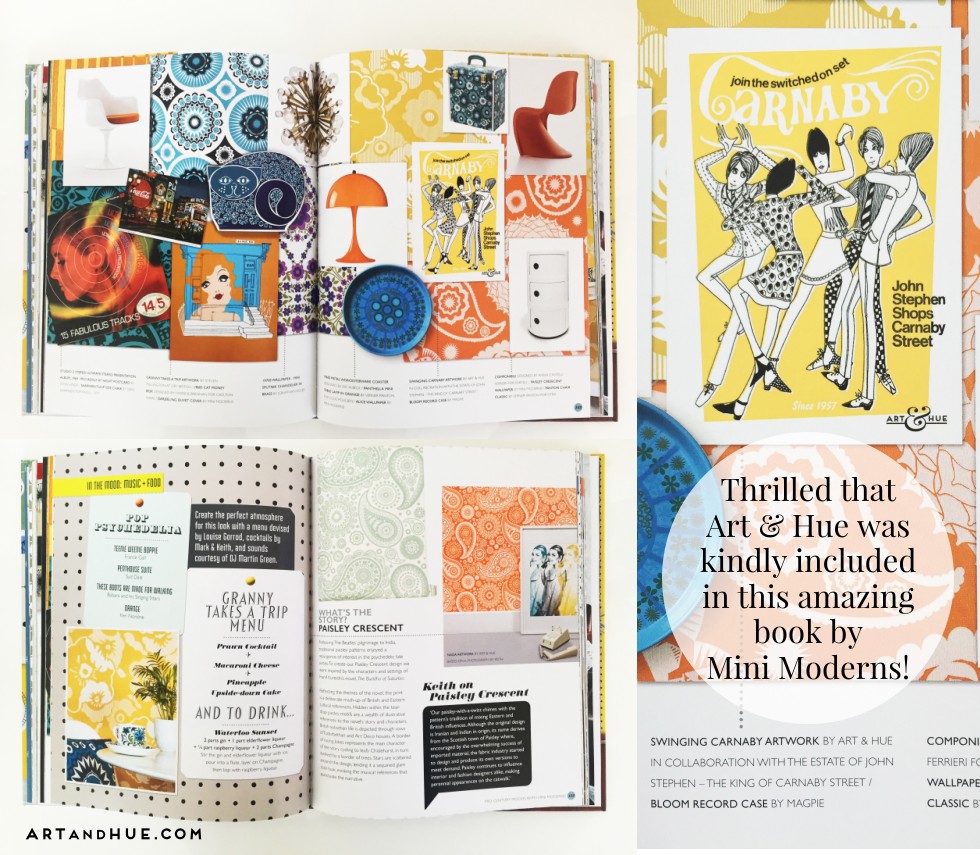 It's long overdue for Art & Hue to shine a reciprocal spotlight on Mini Moderns (not that an online blog post is on a par with being included in their wonderful publication!) so here just a few of their many wallpaper designs. They make other products too, including cushions, kitchenware, and stationery, but for this blog post, let's take a look at what they're perhaps most well known for by many homemakers who have fallen in love with their wallpapers.
All wallpapers by Mini Moderns are made in Britain from sustainable paper sources with each design available in various colour options.
As much as it can look good to display framed artwork on a painted wall, white or otherwise, it can also look impactful against well-chosen wallpaper.
Take Mini Modern's Transmission wallpaper for example. This wallpaper, made up of abstract television aerials, would look amazing with a display of TV-inspired artwork such as "The Avengers", "The Two Ronnies", or "Thunderbirds".
Available in a choice of colours, Mini Moderns have displayed the concrete grey colour option on their website with a bespoke Art & Hue print of their friend Nada.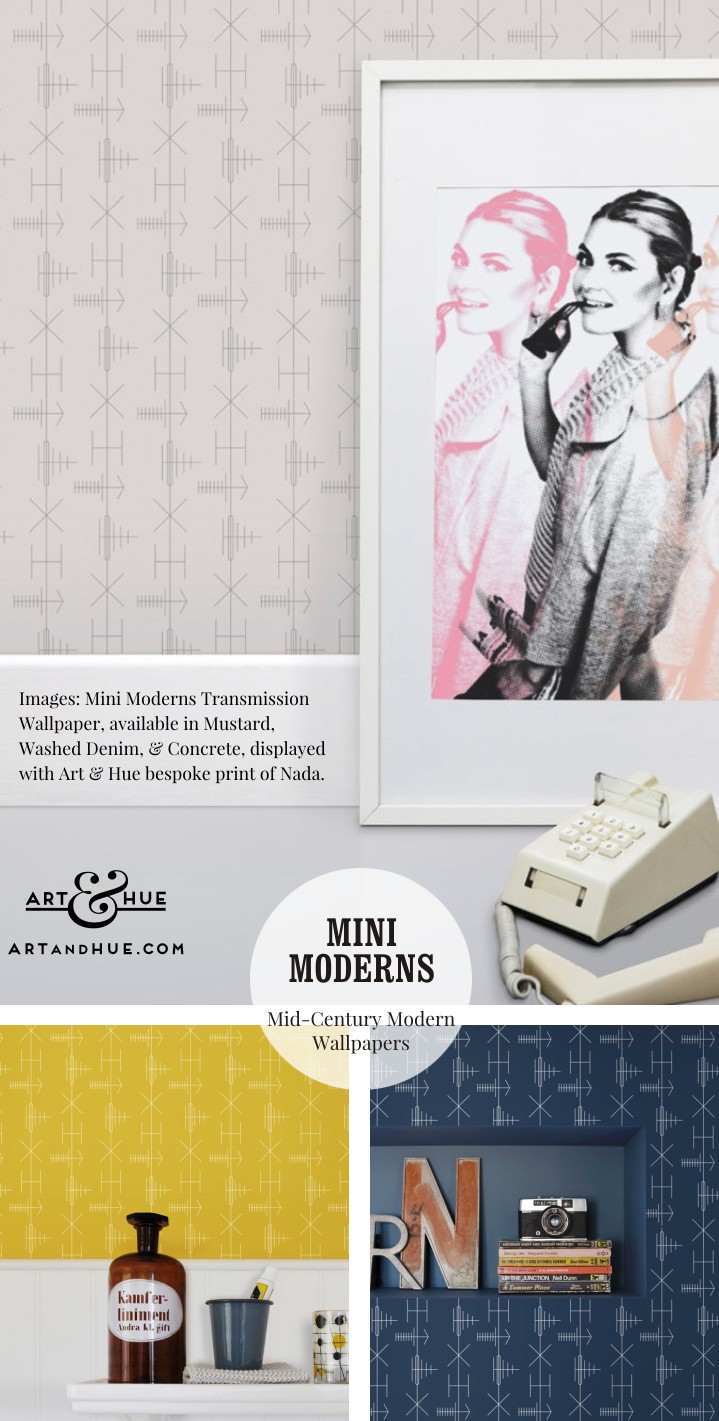 Mini Moderns have created several designs inspired by London's South Bank and the 1951 Festival of Britain, all of which would set off artwork of the iconic cultural centre beautifully.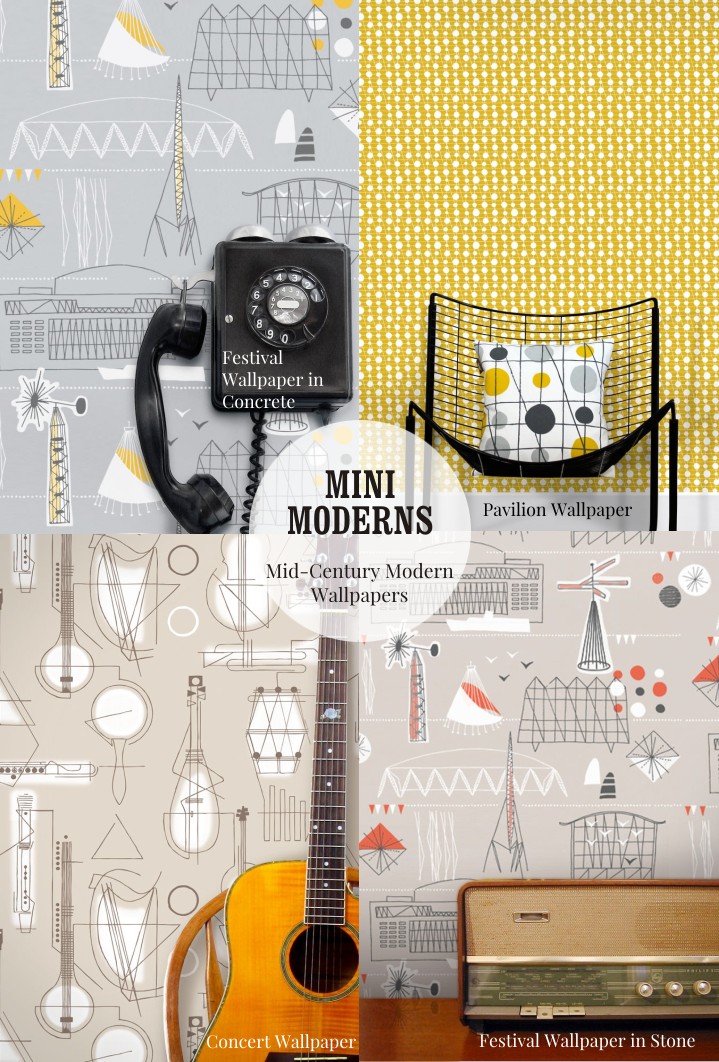 For example, their Net & Ball wallpaper, inspired by the carpets in the Royal Festival Hall, would complement a print of the hall itself.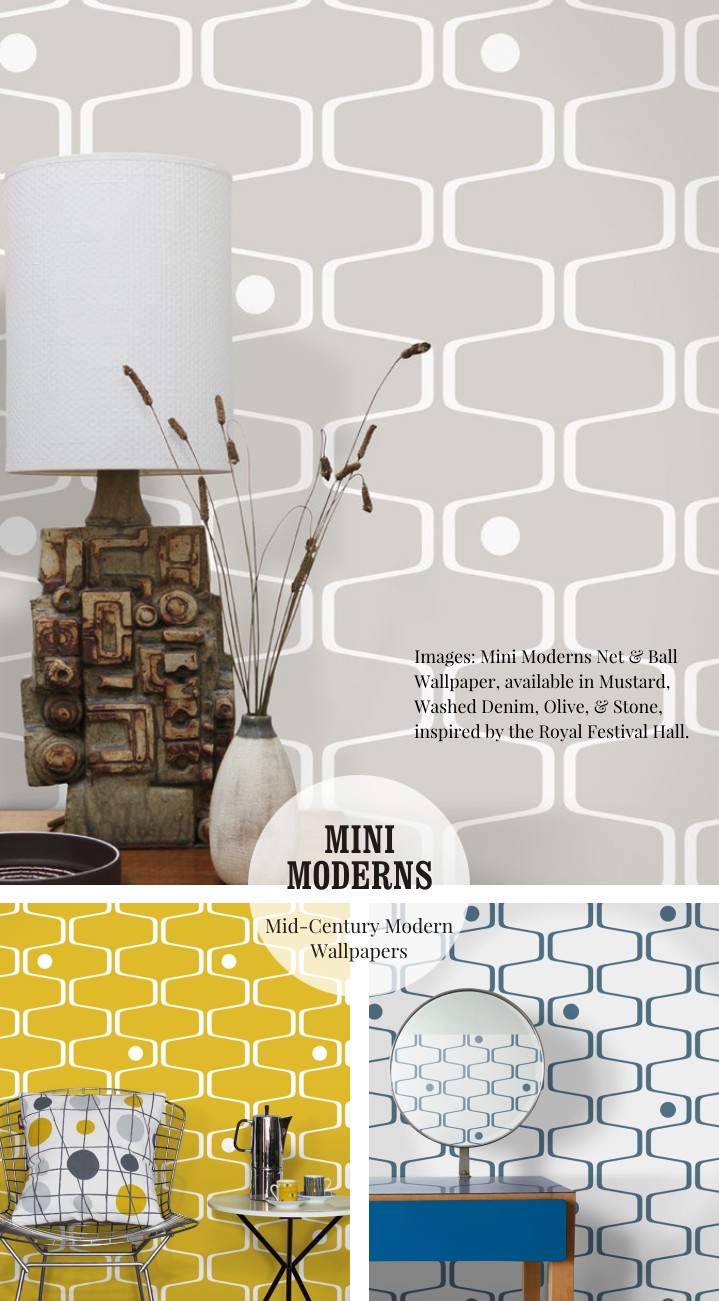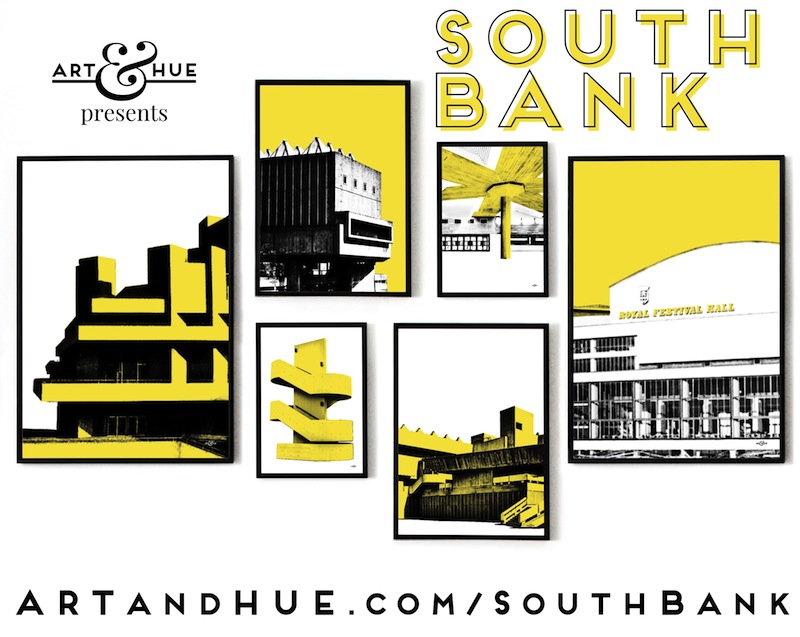 One of their most recent designs is called One Day and takes inspiration from classic films including "The L-Shaped Room" with Leslie Caron, "Georgy Girl" with Alan Bates & Charlotte Rampling, "Up the Junction" with Liz Fraser, Michael Robbins, & Dennis Waterman, "A Taste of Honey", "Room at the Top" with Laurence Harvey, Donald Houston, Paul Whitsun-Jones, & Ian Hendry, "Look Back in Anger" with Richard Burton, and "Poor Cow" with Terence Stamp.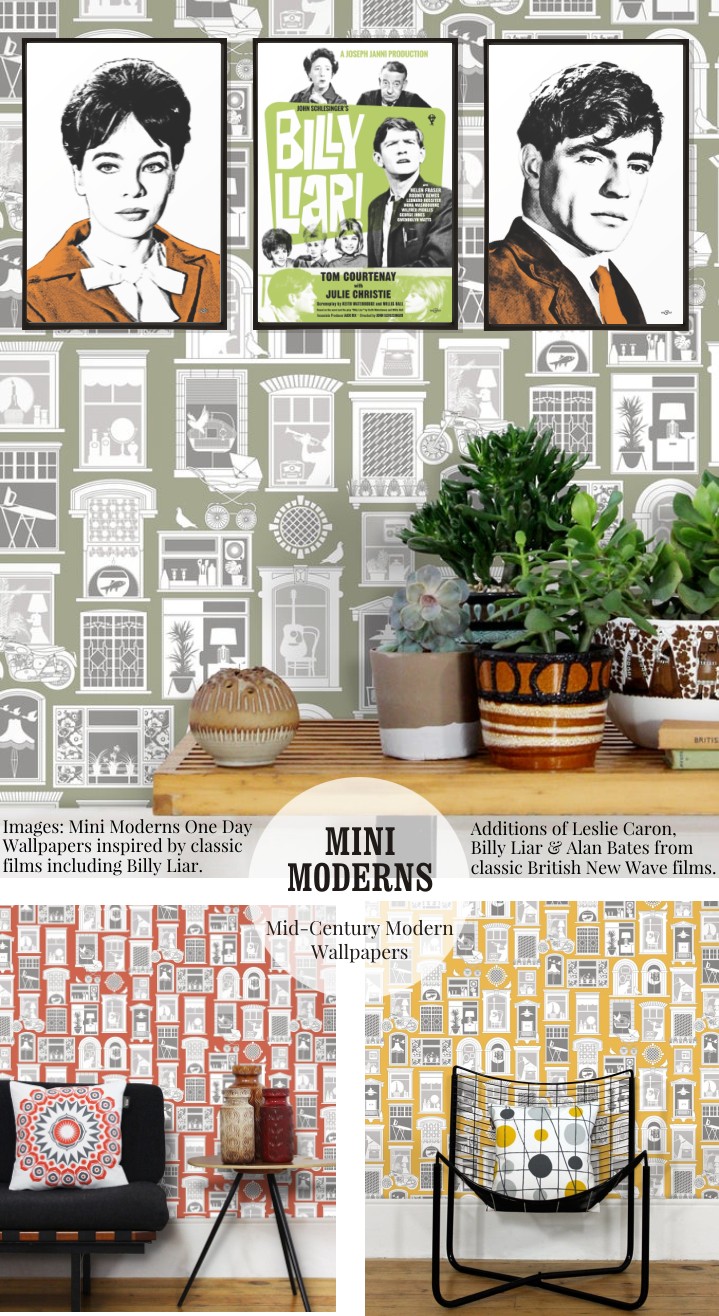 Another film which inspired the One Day wallpaper is "Billy Liar" which stars Tom Courtenay, Helen Fraser, and Julie Christie as free-spirited Liz.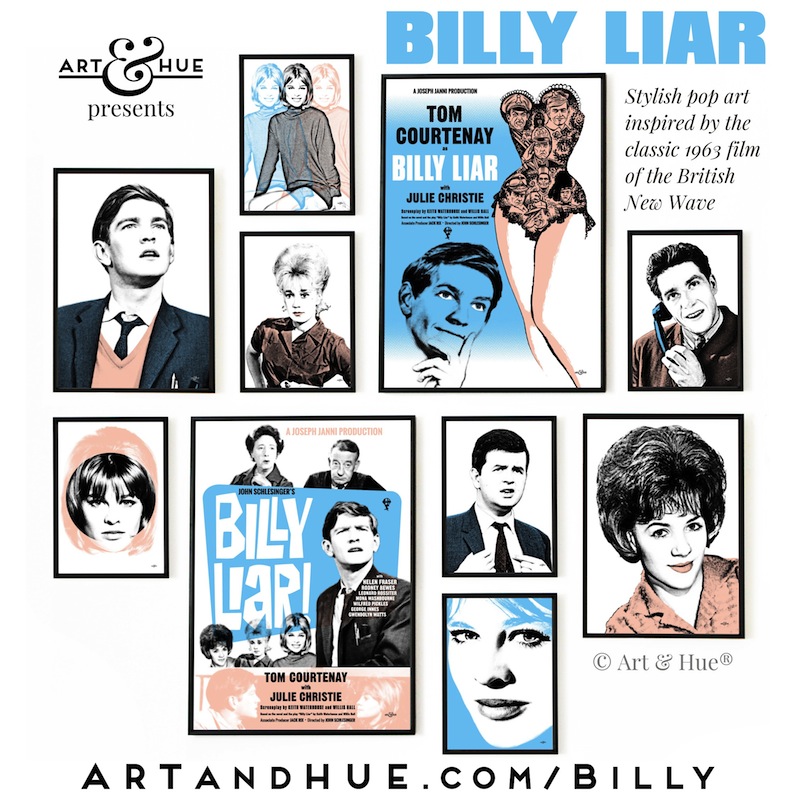 Finally, I couldn't resist adding two Caravaggio prints in Fuchsia & Leaf to an image of their new Limoneto wallpaper in Asparagus green inspired by Italy.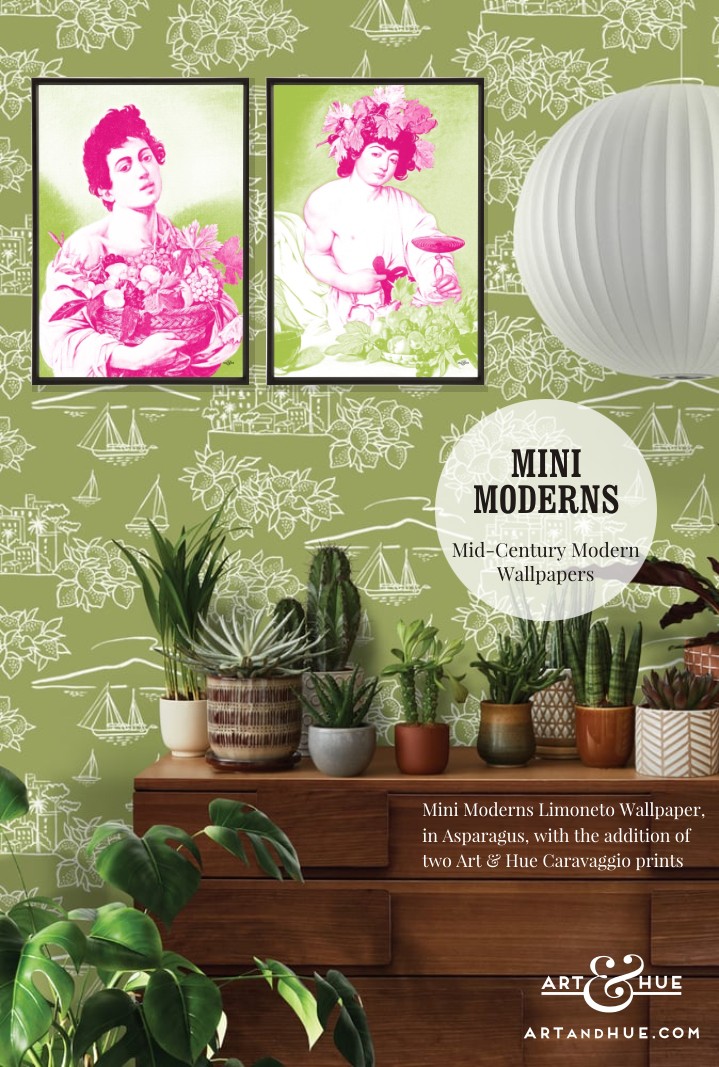 Take a look at the Mini Moderns website to discover their many wallpaper designs and you can order the book via their website or Amazon.