A Run For Your Money on Blu-ray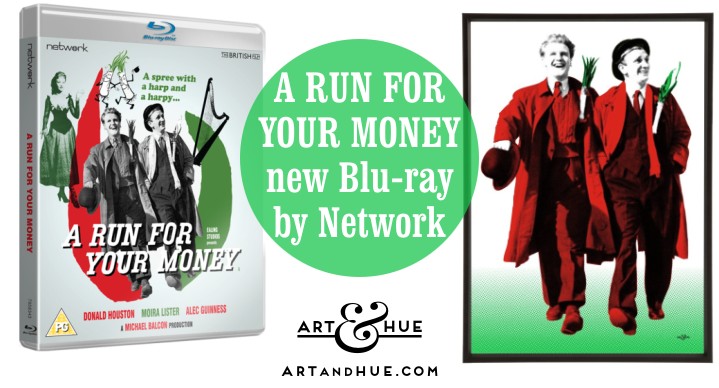 Exciting news for
Ealing
fans as the fourth comedy to be released in 1949, "A Run for Your Money" is coming to Blu-ray for the first time courtesy of
Network
.
1949 was a landmark year for British comedy when Ealing Studios released "Passport to Pimlico", "Whisky Galore!", "Kind Hearts & Coronets", and "A Run for Your Money" within the space of six months.
The studios had released comedies previously, such as "Hue & Cry" in 1947, but Ealing's prolific output in 1949 was a boom period for the studios, with critical and commercial success which firmly established the Ealing Comedies.
The fourth Ealing comedy released in the same year, "A Run for Your Money" opened at the Haymarket Gaumont and Marble Arch Pavilion cinemas on the 24th of November 1949.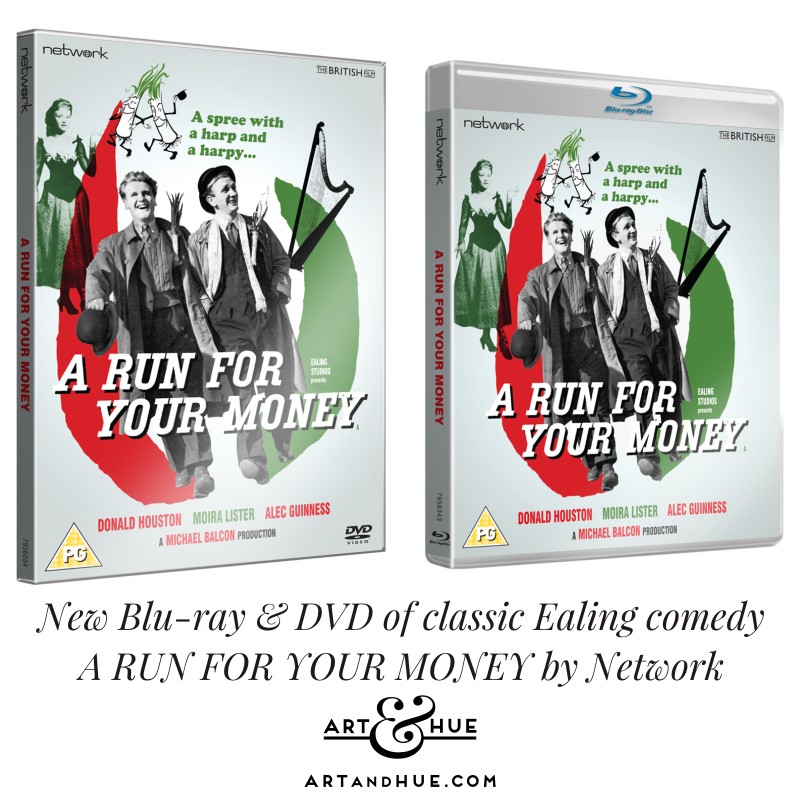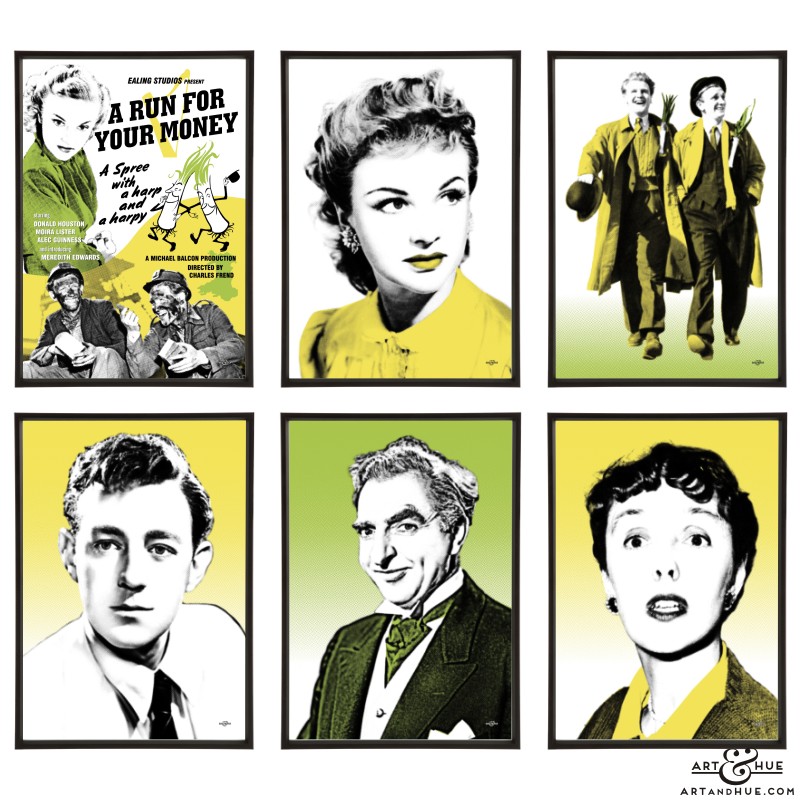 Based on a story by Clifford Evans, "A Run for your Money" sees two Welsh miners (with leeks no less) Dai Number 9 and his friend Twm win a newspaper competition and head to London to collect their prize money and tickets to see Wales play an international rugby match against England at Twickenham.
When the two colliers arrive at Paddington they miss their contact and fall in with an attractive blonde who just happened to overhear that they're in the money.
Billed as "a spree with a harp and a harpee", "A Run for your Money" is Meredith Edwards' screen debut and the second film of Donald Houston. The film also stars Alec Guinness, Moira Lister, & Hugh Griffith, and was nominated for a BAFTA.
Appropriately enough for the daughter of wealthy clothiers,
Joyce Grenfell
has a delicious cameo as a haughty vendeuse in the film.
It's great coincidental timing as the new Welsh Ffilm collection by Art & Hue has just been released, featuring "A Run for Your Money" print with Donald Houston & Meredith Edwards, and a new group of the stars of the film. Donald Houston & Meredith Edwards also feature on the Wales map art print featuring iconic Welsh actors & actresses.
A brand-new transfer from original film elements in its original theatrical aspect ratio, "A Run for Your Money" is being released on the 15th of March 2021 but you can pre-order the Blu-ray or DVD now via Amazon or Network here.