40 years of Flash Gordon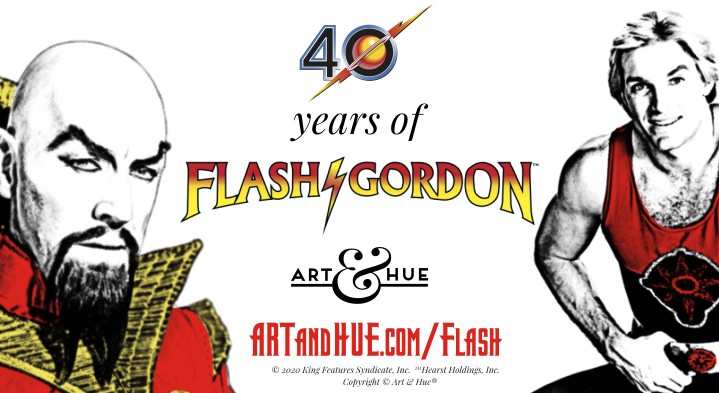 40 years of Flash Gordon
2020 marks 40 years of Flash Gordon. The cult sci-fi classic opened in 1,300 American cinemas on the 5th of December 1980.
The film went on to hold a Royal Charity Premiere on the 10th of December 1980 at the ABC cinema on London's Shaftesbury Avenue in the presence of Prince & Princess Michael of Kent. Flash Gordon then opened to London cinemagoers from the 11th ahead of its general release nationwide from the 14th.
The film has additional royal connection: firstly the classic theme song and soundtrack by British supergroup Queen; and secondly, according to Brian Blessed, Her Majesty The Queen herself watches the film every Christmas with her grandchildren.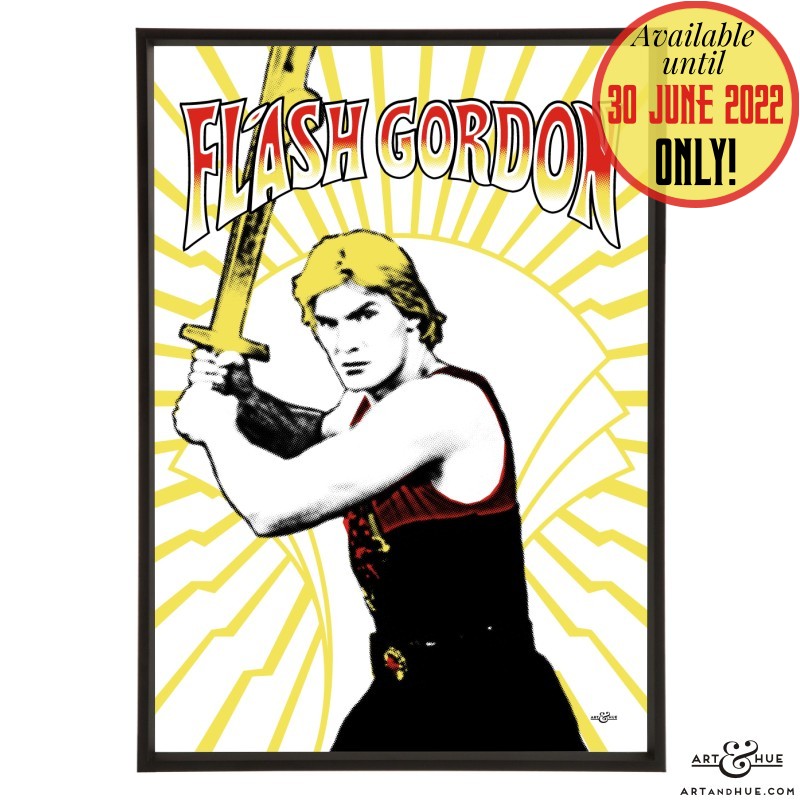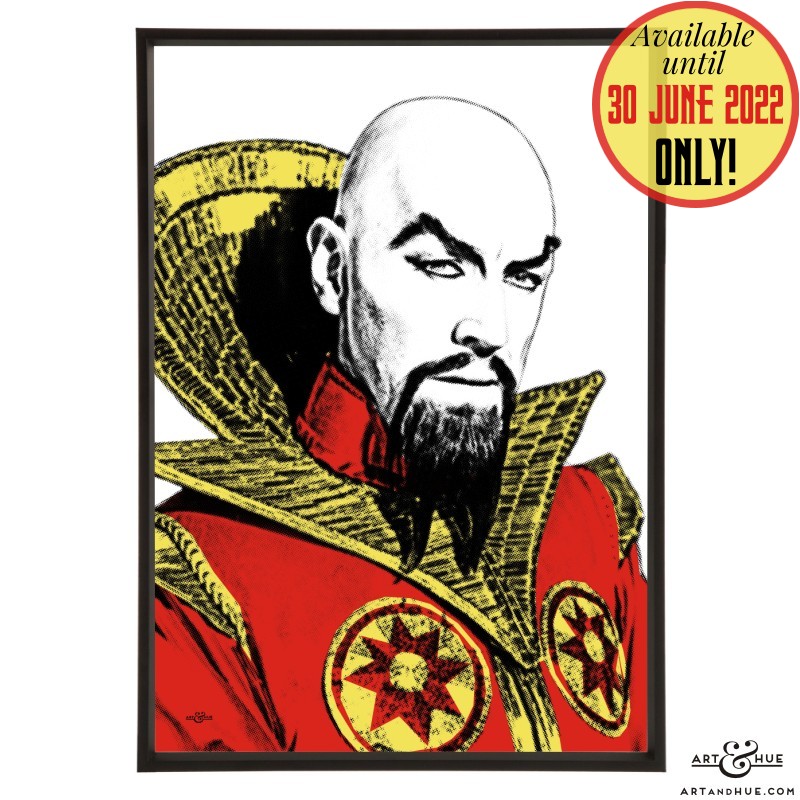 Starring Sam J. Jones as
Flash Gordon
himself along with Melody Anderson as Dale Arden, Brian Blessed as Prince Vultan,
Timothy Dalton
as Prince Barin, Mariangela Melato as General Kala, and Max Von Sydow as Ming the Merciless, the film has only grown in popularity since its release 40 years ago.
Based on the long-running comic strip started by Alex Raymond in 1934, the film was shot at Shepperton & Elstree Studios and directed by Mike Hodges who returned to the Flash universe to oversee the 4k restoration released earlier this year.
In April 2020, director Mike Hodges said "I'm very grateful to STUDIOCANAL for this brilliant 4k restoration. The restoration captures perfectly the vivid colours of the sets, skies and costumes. It also corrects some of the problems encountered with the special effects system we used."

For the 40t​h Anniversary 4k restoration, available to order at
Amazon
and
iTunes
on 4K UHD Collector's edition, Blu-ray, DVD, and digital,​
Flash Gordon
was scanned from the original 35mm negative to produce 4K files and over 500 hours of manual restoration took place. This restoration was approved by Director Mike Hodges in May 2020, and includes the first 4K HDR Dolby Vision master of ​Flash Gordon.​
Described by The New Yorker's Pauline Kael in 1980 "like a fairy tale set in a discotheque in the clouds", she went on to write that "This picture has some of the knowing, pleasurable giddiness of the fast-moving Bonds… The director, Mike Hodges, gets right into comic-strip sensibility and pacing."
40 years on, Flash Gordon endures as a firm cult favourite and a classic sci-fi film for future generations to discover and enjoy.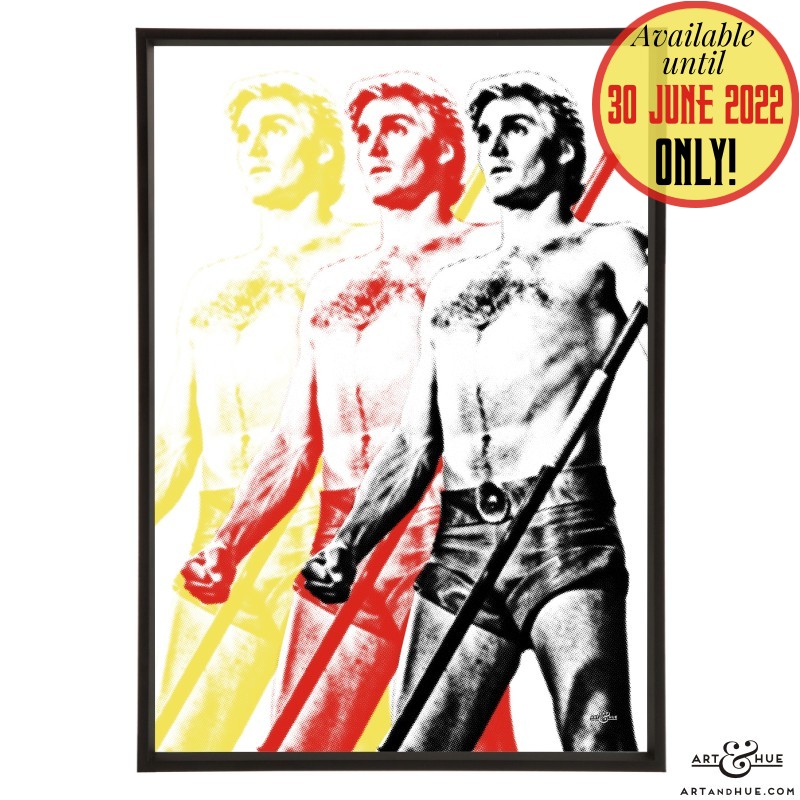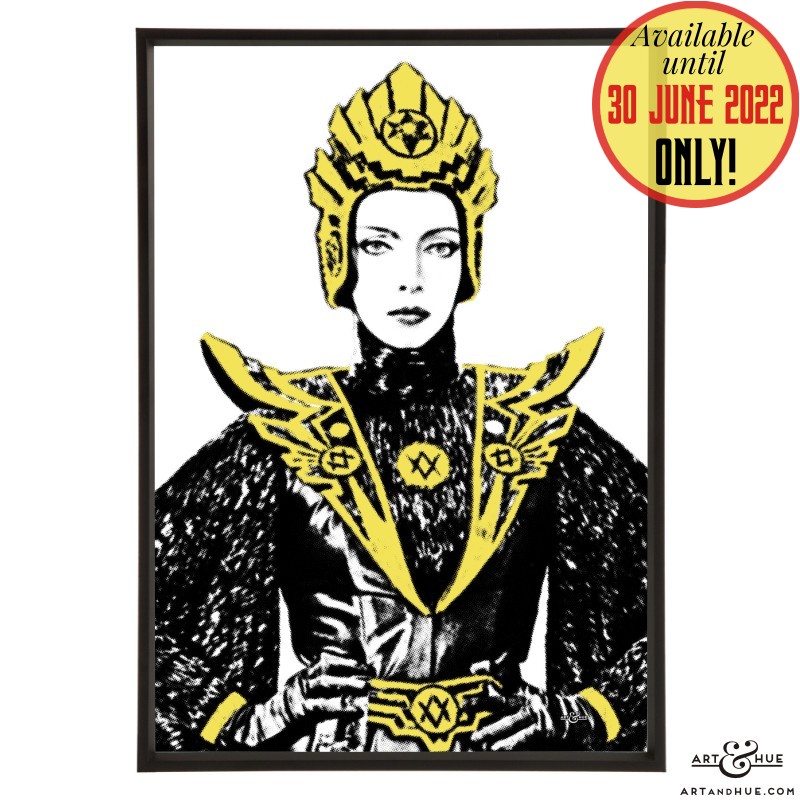 To celebrate 40 years of the classic sci-fi, Art & Hue has created a collection of stylish pop art prints inspired by the film.
An official collaboration with brand owner King Features, the Flash Gordon collection is available in 3 sizes & many colour options, all printed on museum-quality archival card of 310gsm, made from 100% cotton, with fine-art pigment inks for longevity.
Exclusively by Art & Hue, discover the full collection at artandhue.com/flash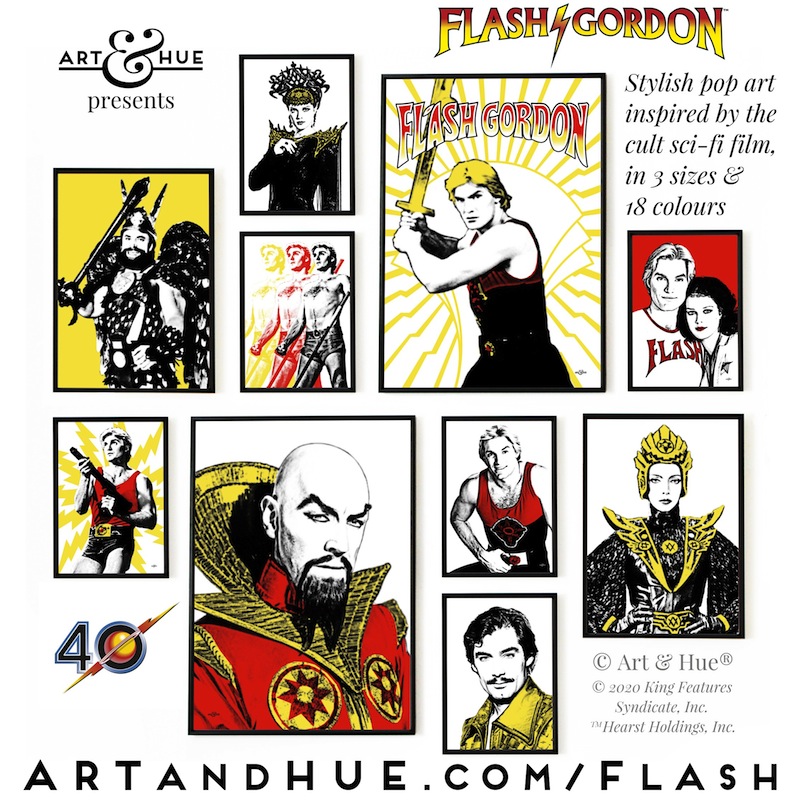 Discover the stylish pop art collection by Art & Hue inspired by the cult sci-fi film Flash Gordon.