RIP Barbara Windsor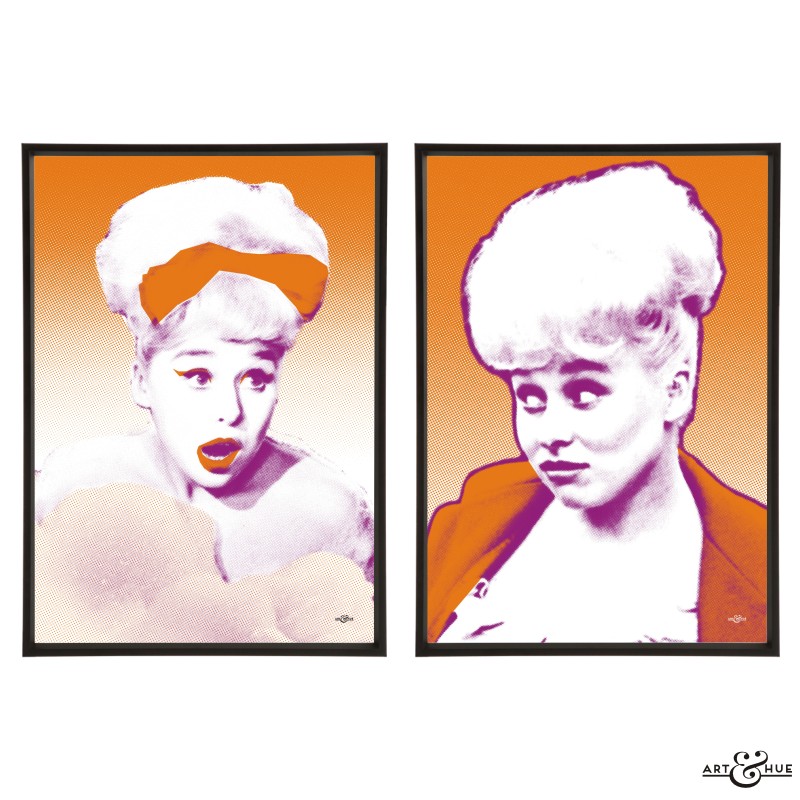 Sad to read the news that national treasure & acting icon Dame Barbara Windsor has died at the age of 83.
Dame Barbara Windsor only appeared in nine out of 30 of the original run of Carry Ons yet her perky wiggle and infectious giggle are a vital part of British comedy history.
Her first Carry On appearance was in 1964's "Carry On Spying" as secret agent Daphne Honeybutt.
Before Babs, as she became affectionately known, dived into the Carry On Films, she was part of the experimental theatre company that created "Sparrows Can't Sing". Called "Sparrers Can't Sing" when it was originally staged in 1960 at the Theatre Royal, Stratford East, the stage play was a mix of Stephen Lewis' script and improvisation by the cast. (If the name Stephen Lewis sounds familiar, he went on to portray Blakey in "On the Buses").
The only film by renowned theatre director Joan Littlewood, the casting of Barbara Windsor in her first starring film role earned Babs a BAFTA nomination for Best Actress at the 17th British Academy Film Awards.
As well as the classic Carry On films, Babs will forever be remembered for portraying Peggy Mitchell in Eastenders.
Her husband Scott announced that Barbara was diagnosed with Alzheimer's in 2014, news that was met with sadness from fans but her public sharing of her condition has helped raise awareness of the disease and for charities fund-raising to tackle dementia.
In 2019, Barbara Windsor and Scott visited Downing Street on behalf of the Alzheimer's Society for a meeting with the Prime Minister. As an ambassador for the Alzheimer's Society, Dame Barbara presented a petition detailing the concerns about dementia care.
From "Crooks in Cloisters" and "Sparrows Can't Sing" to the Carry On films and Eastenders, Dame Barbara was a British national treasure whose work can be cherished and enjoyed for years to come.
Our thoughts and well wishes are with her partner Scott.
Rest in peace Babs xx