Valentine's Day
For that special someone in your life, take a look at Art & Hue's loved-up items for romantic inspiration, from greeting cards to stylish pop art prints.
These romantic floral greeting cards are ideal for Valentine's Day:
Frowers Card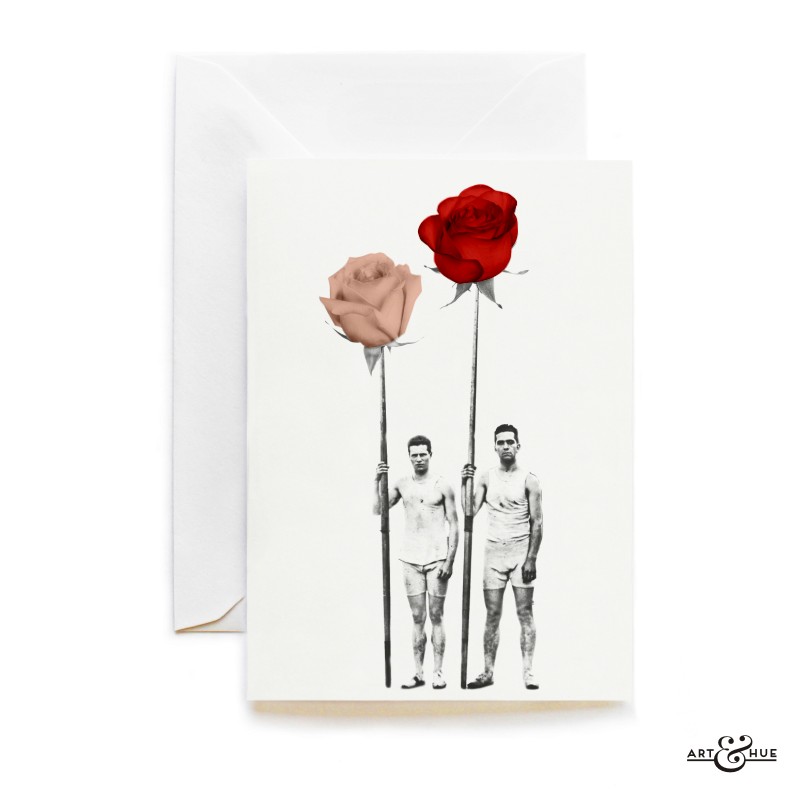 For the fan of classic film, the Audrey Hepburn Love print is the ideal gift and romantic gesture. Available in three sizes and 18 colours, the print features the beloved actress's face within a love heart.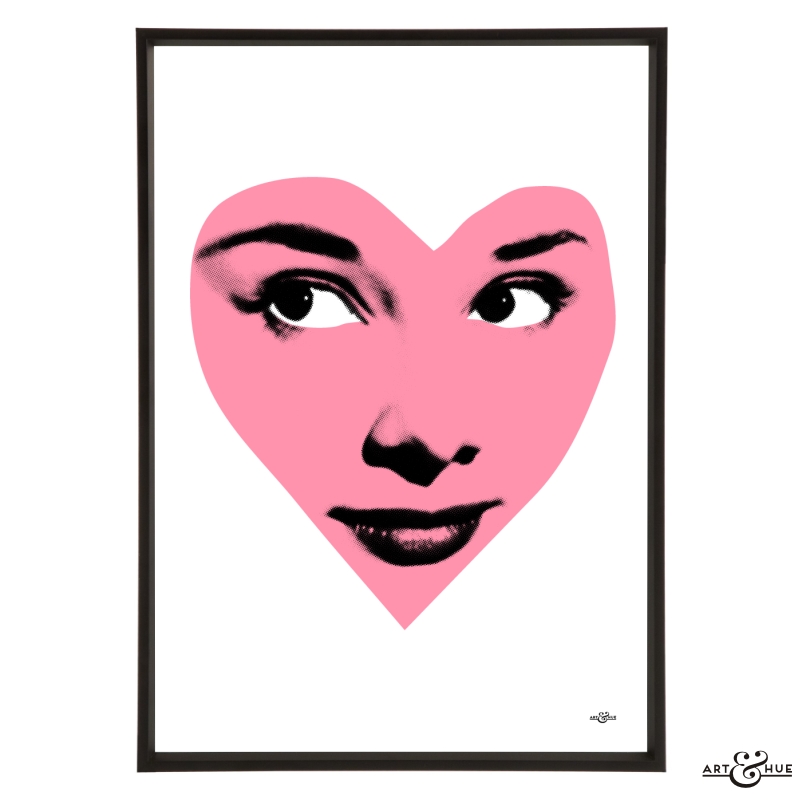 For royal fans, and fans of classic iconography, Her Majesty The Queen is always adored and well-received, and is available in romantic pink colours of Blush & Think Pink. Right-royal pop art prints of Queen Elizabeth II and the First Class postage stamp are available in three sizes and 18 colours and, new to Art & Hue, stylish greeting cards of The Queen available in eight colours including romantic red, pink, and blush.

Combine the initials of you and your loved one with a personalised print of overlapped Modernist Alphabet letters:

Perhaps one of the glamourous actresses from the Bombshells collection will be the perfect gift for your other half?: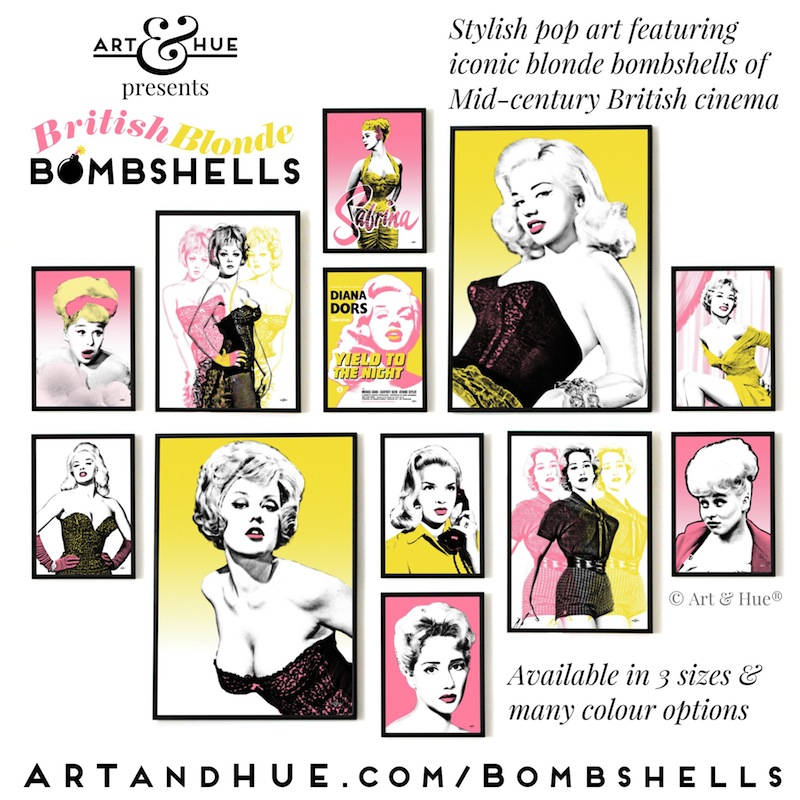 Of course, beauty is in the eye of the beholder and it may be that your other half is smitten with Joan Collins, Joanna Lumley, Valerie Leon, or one of the actresses in the Saucy Seventies collection – or perhaps they have a thing for Hammer horror films and find vampires particularly swoon-worthy.
Whoever or whatever they're attracted to, browse Art & Hue's collection of stylish pop art to find the ideal gift that's more thoughtful, and definitely longer-lasting, than a bunch of flowers.
As always, Valentine's Day is on the February 14th so make sure to allow enough time for printing of art prints & delivery to reach loved ones.