Queen Elizabeth II greeting card with stylish pop art of Her Majesty The Queen in Lilac.
All-purpose card ideal for any occasion – birthday, celebration, thank you, congratulations, anniversary, wedding, holiday, Christmas, new baby, new home, new job, Mother's Day, Father's Day, or simply for a fan of London or The Queen.
Part of the collection of stylish greeting cards by Art & Hue.
Also available in other colours and as part of a group of 8 differently coloured greeting cards.
Printed in Britain, this A6-size white card of pH-neutral 300gsm card is made from sustainable sources, free of chlorine & heavy-metals, FSC Certified, using carbon-captured papers.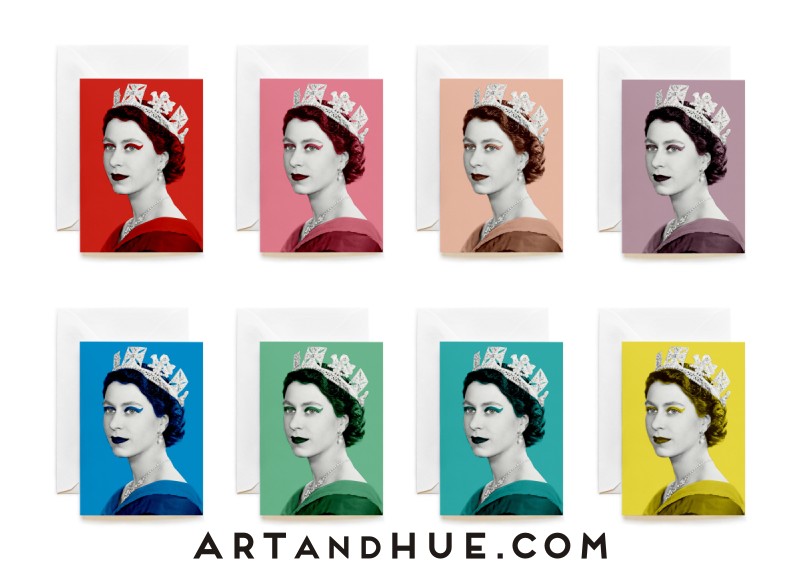 Each card helps fund the Woodland Trust's work to protect existing trees as well as create & plant new British woodlands.
Copyright © Art & Hue® 2018. All rights reserved.