RIP Leslie Phillips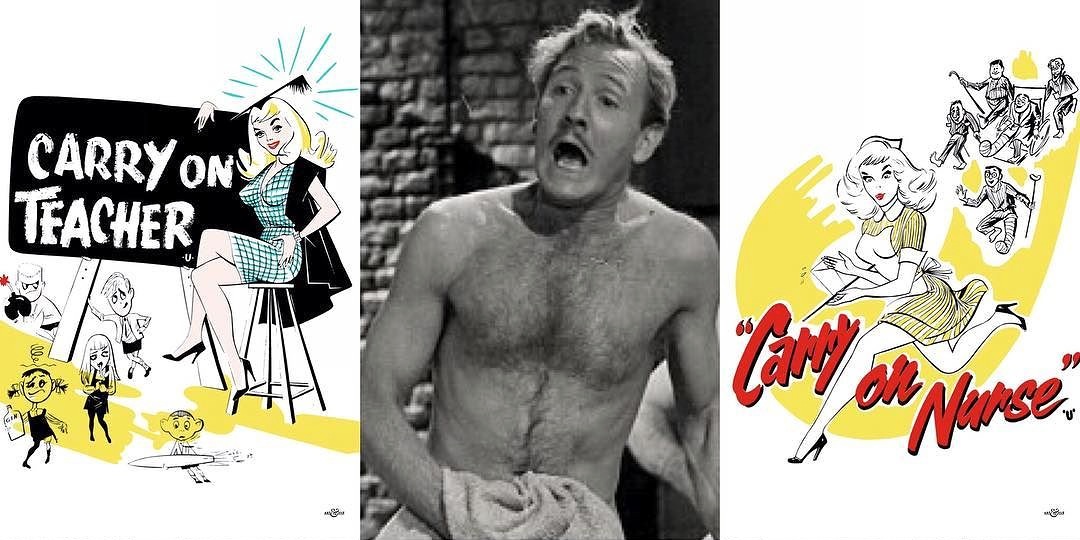 Saddened by the news that Leslie Phillips CBE has died at the grand age of 98.
Star of three of the original run of Carry On films (he was also in a fourth, Carry On Columbus, but we'll gloss over that), Leslie Phillips will forever be remembered for films that aptly showcased his suave charm.
Leslie carved out his own acting path with roles that demonstrated the ease with which he could become a sweet-talker or debonair cad. From the Doctor film series to voicing the Hogwarts sorting hat in the Harry Potter franchise, he infused British film with his uniquely smooth style.
Famous for exclaiming "Ding, Dong" as well as for intoning the simple greeting of "hello" with more lascivious meaning that it should warrant, Leslie appeared in three out of the first four Carry On films: Carry On Teacher, Carry On Nurse, and Carry On Constable.
As well as comedies, such as "Spanish Fly" in which he was partnered with fellow bounder Terry-Thomas, and "Crooks Anonymous" with Charlotte Rampling & Stanley Baxter, Phillips appeared in serious dramas, many by Ealing Studios, including "Train of Events" with Jack Warner & Valerie Hobson, and uncredited appearances in "Pool of London" with Moira Lister, Sam Kydd, & Ian Bannen, and "The Proud Valley" with Rachel Thomas.
Another film series starring Phillips were the three Doctor films in which he took the place of Dirk Bogarde, but Leslie's film appearances are too numerous to mention here – they include "Not Now, Comrade" with Carol Hawkins, "The Smallest Show on Earth" with Peter Sellers & Margaret Rutherford, and "Brothers in Law" with Ian Carmichael, "The Fast Lady" with Julie Christie, "Some Will, Some Won't" with Ronnie Corbett & Barbara Murray, and many, many more.
His unique performances will be cherished by many for years to come.
R.I.P. Leslie Phillips
20th April 1924 – 7th November 2022