Yield to the Night new 4k restoration on Blu-ray & DVD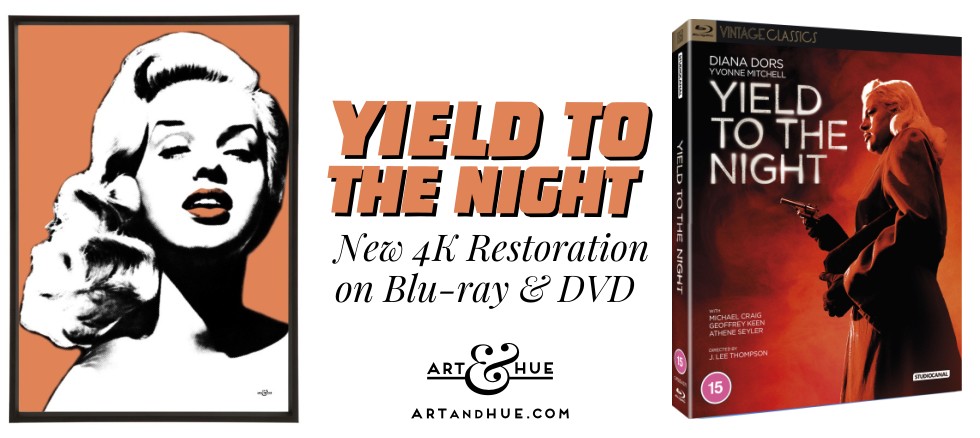 Tomorrow, STUDIOCANAL is releasing a newly restored version of the powerful 1956 British drama "Yield to the Night", starring Diana Dors in the film she personally regarded to be her best work.
For the restoration, STUDIOCANAL went back to the original camera negative which was scanned and restored in 4K to produce a brand-new HD master.
The film will be available to own on Blu-ray and Digital for the first time, as well as on DVD, from tomorrow and can be pre-ordered now at Amazon. The stunning new restoration of "Yield to the Night" comes with brand new bonus content including interviews and a stills gallery.
Adapted for the screen by Joan Henry (from her own novel) and John Cresswell, the film is notable in being a rare female led 50s drama – both in terms of the story and the fact it was written by a woman. It has been described as one of the few "Angry Young Woman" films and is one of Diana Dors' best critically reviewed roles, something Diana Dors agreed with.
As she told Dick Hills on his chat show in 1976, "Yield to the Night was my best film, I mean it's the only film I can really point to with pride, you know, all the rest to me have been total rubbish and that's ruined me for any film in the future with any producer that's watching."
Although the film was widely believed to be based on the story of Ruth Ellis, the last woman to be executed by hanging in the UK in 1955, the book that the film is based on was written before then.
Diana confirmed that "it was a very serious subject it was all about, you know, poor woman who was hanged – wasn't about Ruth Ellis as everybody thought".
Nominated for BAFTA awards as well as for the Palme D'Or at the Cannes Film Festival in 1956, the actress attended the World Premiere of the film which was held at the Carlton Cinema in London on June 14th 1956 – footage of the premiere is included as a bonus extra on the 4k restoration.
The film was called "Blonde Sinner" for American audiences.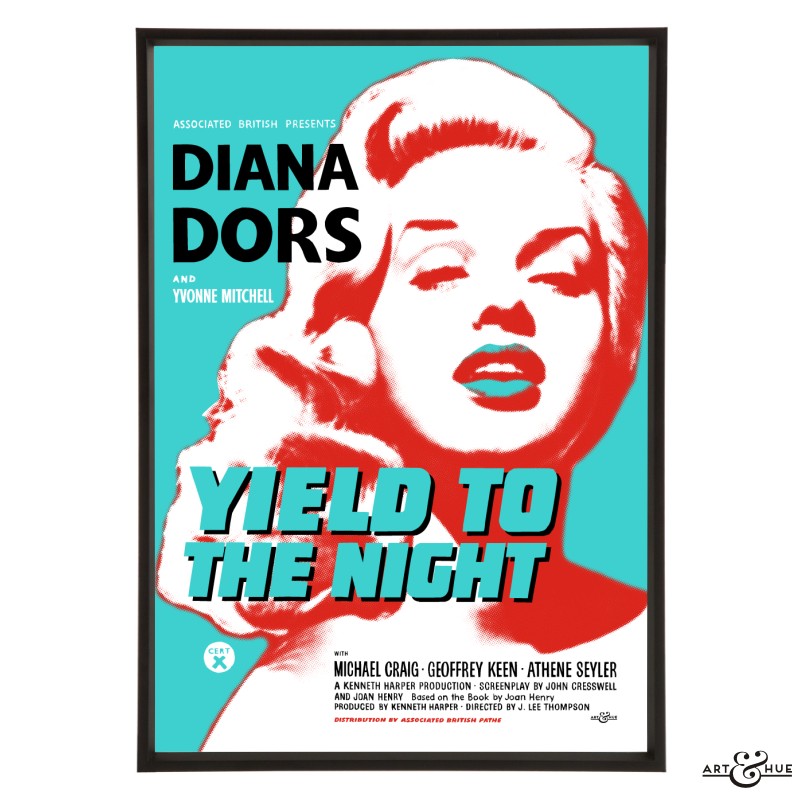 You can order the 4k restoration of the film at Amazon and discover the "Yield to the Night" pop art print by Art & Hue here, part of the Brit Noir collection inspired by classic British film noir productions – available in three sizes, with or without text, and 23 colour options.