Pop art print inspired by the 1956 British crime thriller starring Diana Dors.
The actress attended the World Premiere of the film which was held at the Carlton Cinema in London on June 14th 1956.
Nominated for BAFTA awards as well as for the Palme D'Or at the Cannes Film Festival in 1956, "Yield to the Night" was the film which Diana Dors personally regarded to be her best work.
Called "Blonde Sinner" for American audiences, the glamourous actress of the 1950s earned plaudits for her performance in this realist drama about a crime of passion.
Available in A4, A3, and A2 sizes to fit standard-size picture frames. Please note that black frame is not included – for a guide on choosing a frame size take a look here.
An official collaboration with Studiocanal, this print is part of the new collection of graphic pop art by Art & Hue inspired by images from the photographic archives of classic Brit Noir films, in Art & Hue's signature halftone Pop Art style (halftone is an age-old technique that uses dots to make up the image, similar to newspapers or comic books).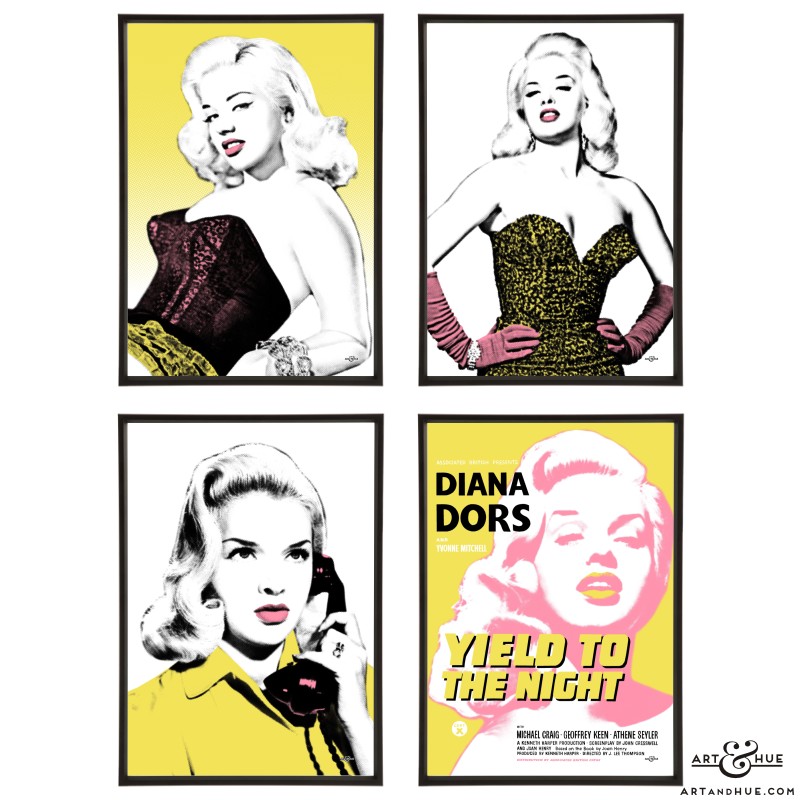 "Yield to the Night" Copyright © STUDIOCANAL Films Ltd, (1956). All rights reserved.
Copyright © Art & Hue ® 2017-2020. All rights reserved.