Remembering Thorold Dickinson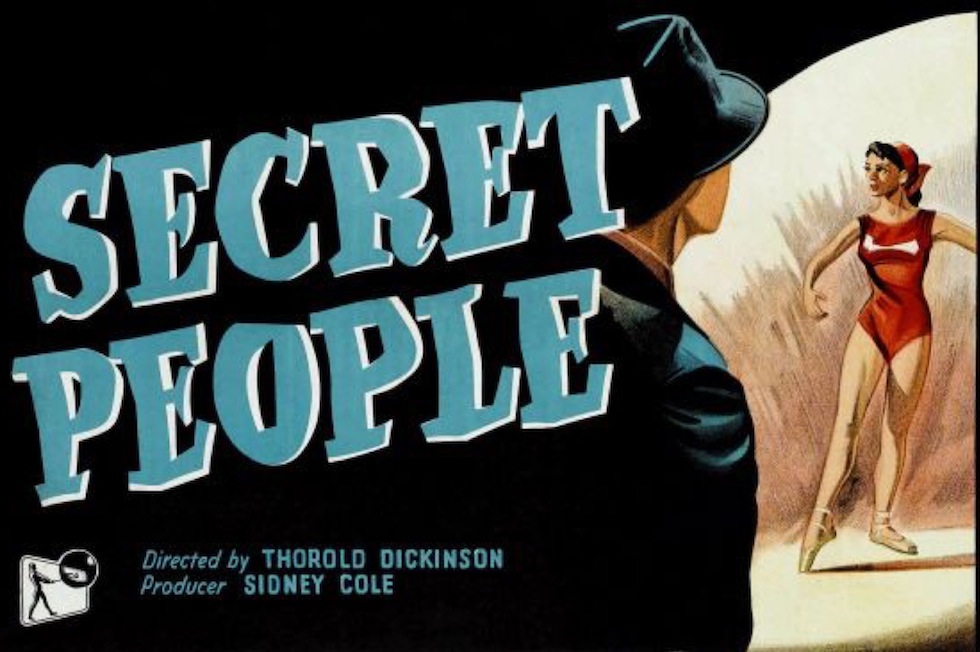 On this day in 1984, British film director Thorold Dickinson passed away in Oxford. Little is spoken of the director nowadays but he holds the distinction of being the first filmmaker to cast the young Audrey Hepburn in her debut significant film job.
Audrey had bit-parts in classic Ealing comedies such as "The Lavender Hill Mob", but it was dancing as a chorus girl in the West End where she was spotted by director Thorold Dickinson who cast Audrey in her first main supporting role in the film "Secret People".
An exciting time for the young actress, Audrey was studying at the legendary Rambert School of Ballet under the founder Marie Rambert when she was cast as a dancer for the tale of political subversion. Audrey wanted to be a ballet dancer so when she got her first major part in film, it was a dream role to portray a ballerina.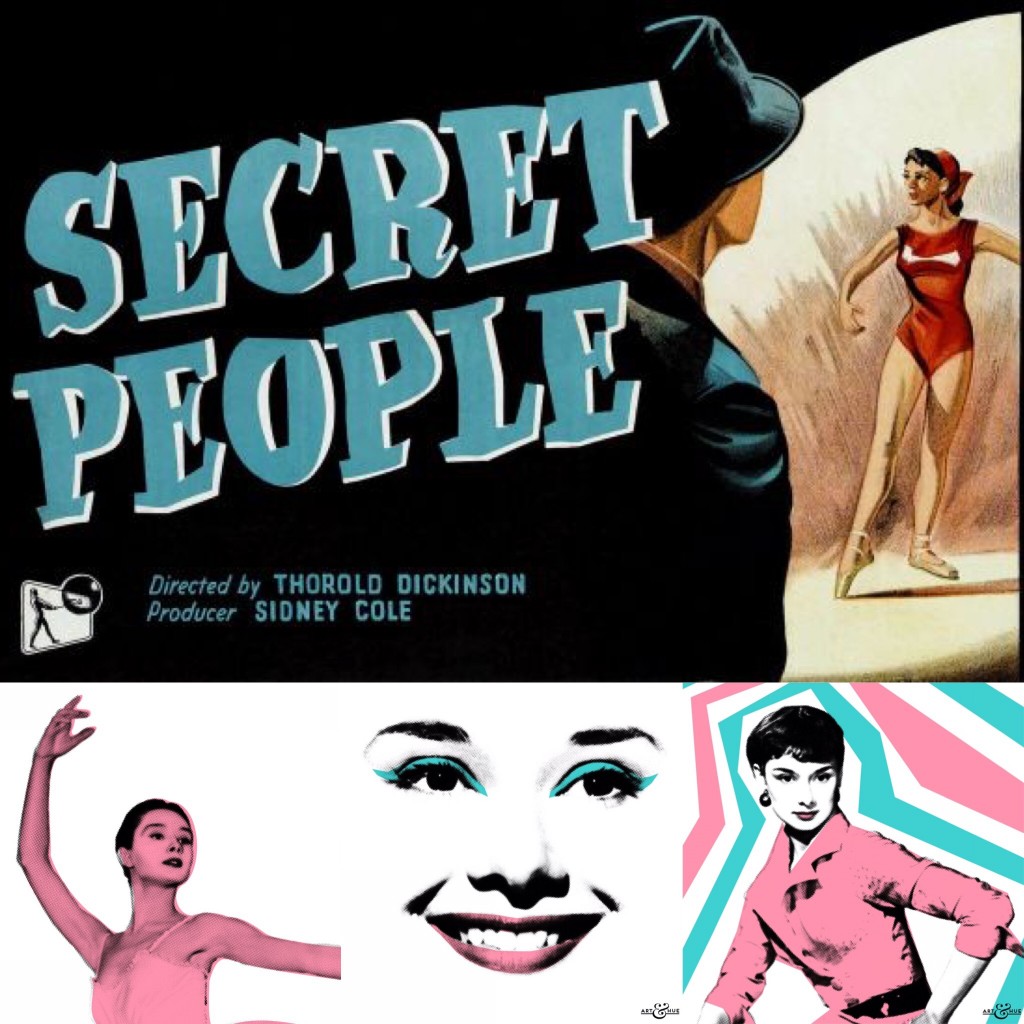 Performing all her own ballet moves during the dance sequences, the director of "Secret People" went on to film the very important screen test of Audrey which led to international stardom. In the screen test, she describes how she used to dance for audiences to raise funds for the resistance in The Netherlands during the Second World War.
Thorold Dickinson's screen test was sent to director William Wyler and secured her the role of Princess Ann in "Roman Holiday". The screen test also inspired the formidable costume designer Edith Head to create the movie's wardrobe.
Audrey Hepburn won her first Academy Award for her Hollywood debut in "Roman Holiday", winning the Oscar for Best Actress, and went on to be nominated on four further occasions as well as winning a posthumous Oscar for her dedication to humanitarian causes.
If it wasn't for Thorold Dickinson casting Audrey in "Secret People", and then filming her screen test for "Roman Holiday", the world may have been deprived of Audrey's iconic characters that defined Mid-Century cinema. The screen test was described by Wyler as "a fine piece of work" and "as good as any I've seen in a long time" in the letter below at the BFI (wrongly calling Dickinson "Harold").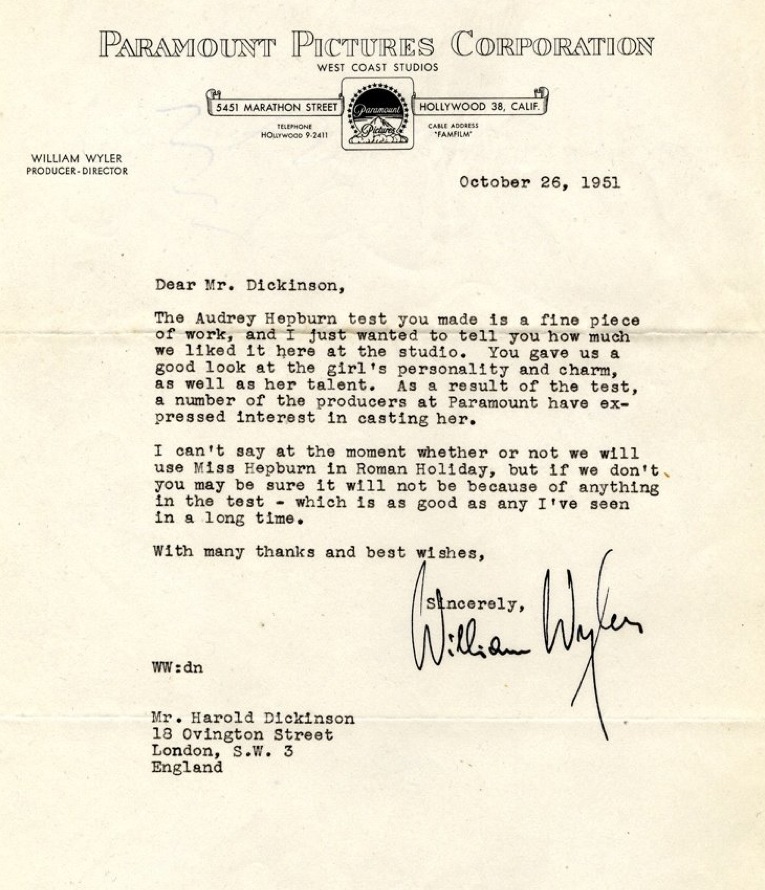 Take a look at Dickinson's screen test of Audrey Hepburn below (also featuring the legendary Hollywood costume designer Edith Head), then explore the pop art collection inspired by images of the budding actress taken as publicity shots in the same year, including previously unseen shots of Audrey.
All Audrey pop art is available in 3 sizes and 17 colours, including a new shade called "Think Pink" in honour of the actress.
Click on the image below to open the video of Audrey's screen test in YouTube: