Remembering Peter Rogers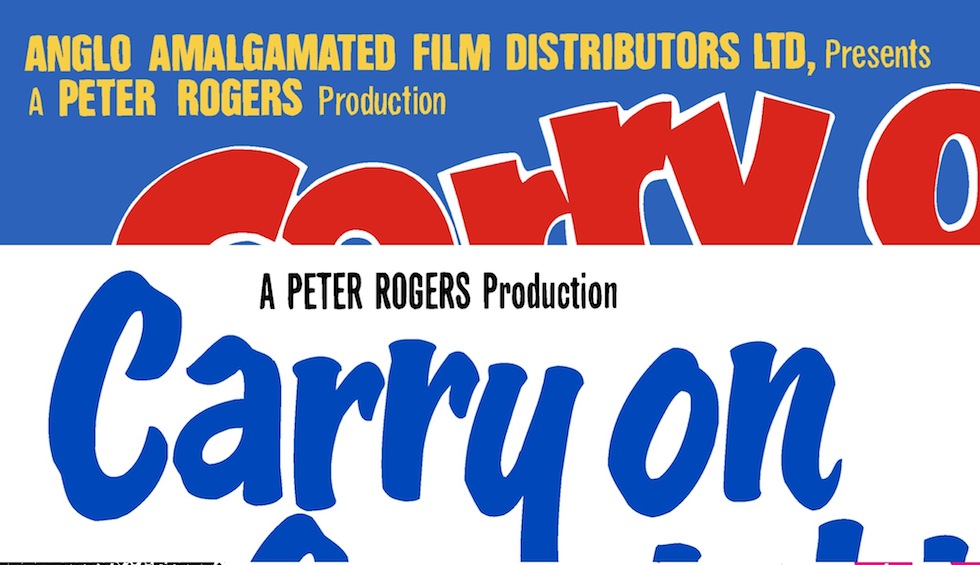 The Carry On films have their own distinct style that is totally unique, beloved by many, and an important part of Britain's comedy, film, and cultural heritage, and that's mainly due to the work of a small group of filmmakers.

Peter Rogers became synonymous with the classic British comedies along with Director Gerald Thomas and together they created the longest-running British film series to date. With 30 original productions, including the Rank releases, plus a compilation film, even superspy James Bond (who the Carry On team parodied in Carry On Spying) will need to produce another six films to catch-up.
On this day in 2009, the legendary producer of all the Carry On films died at the age of 95.
The films have maintained their cultural prominence thanks to regular airings on TV, providing a rite of passage for British children discovering the films for the first time. Carry On films are a comedic education that all of us go through, learning to laugh at the slapstick as children, and appreciate the cheeky innuendo when we get older. Repeated viewings at various stages of our lives reveal more humour we may have missed when watching the films originally.
Following on from a long British comedy tradition that dates back to bawdy music halls and end-of-the-pier saucy postcards, it's the brazen cheek of the Carry Ons that makes them so irresistible and their cultural significance should not be underestimated. Whilst the humour of the Carry Ons may be derided by some as corny or dated, it's only because the films have endured and established themselves in the British psyche that the jokes now seem so familiar.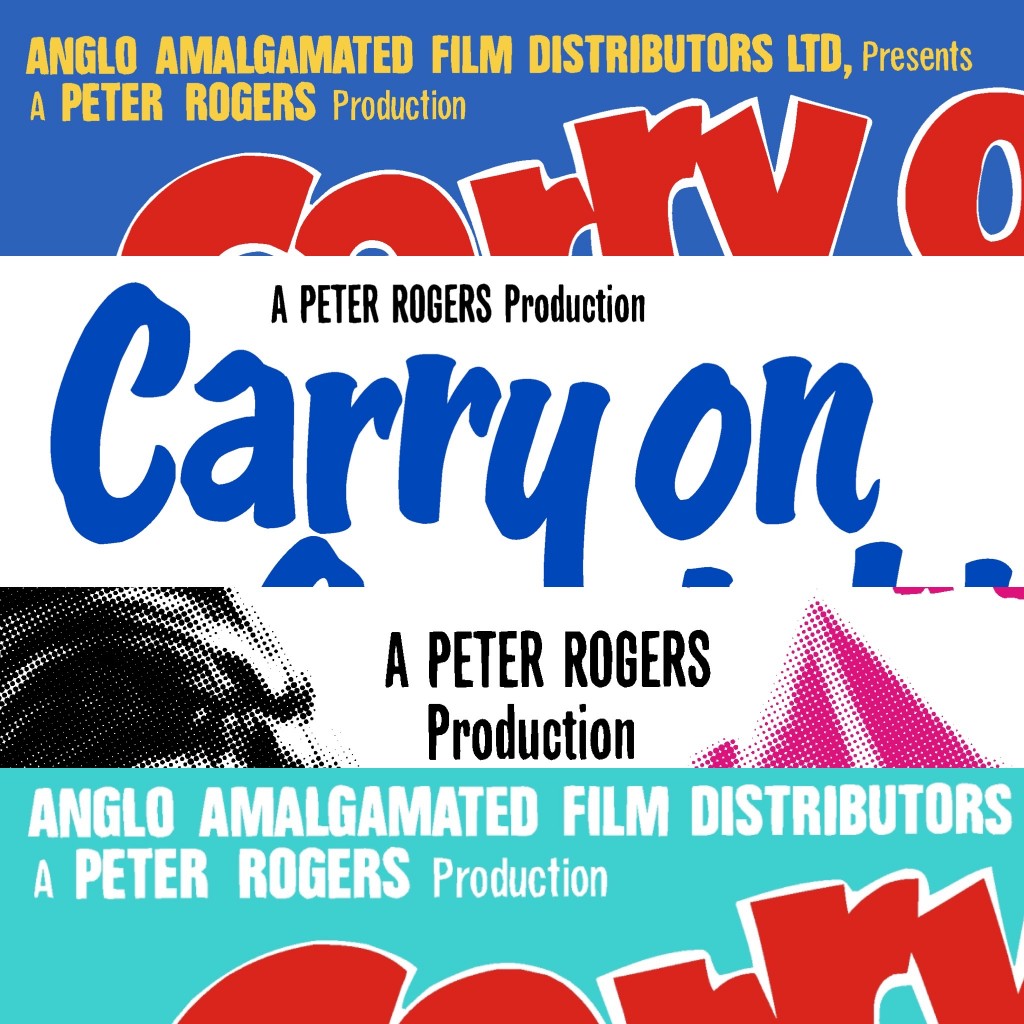 Filmed over eight years at Pinewood Studios, Anglo Amalgamated distributed the first 12 classic comedies which made household names of the cast and created enduring films that are distinctly British. There's nothing better than discovering a Carry on film on a wet Saturday afternoon and appreciating the saucy yet, by today's standards, innocent and charming humour, and that's all thanks to the hard work of the Carry On team, including Peter Rogers.
Art & Hue had the pleasure of delving into the archives of Studiocanal at Pinewood Studios to uncover the original posters and photographs of the Carry On series, which have been given the stylish pop art treatment featuring Art & Hue's signature halftone style (halftone is an age-old technique that uses dots to make up the printed image, similar to newspapers or comic books).
Printed on 310gsm fine art matte card, made from 100% cotton, Art & Hue's reworking of the Carry On filmes are available in 3 sizes and 16 colours. Discover the full collection at artandhue.com/carryon
In the meantime, here's the last TV interview with Peter Rogers where he remembers the Carry On films and team:
Click on the image below to open the video in YouTube: