Mini Moderns Mid-Century Modern Living Book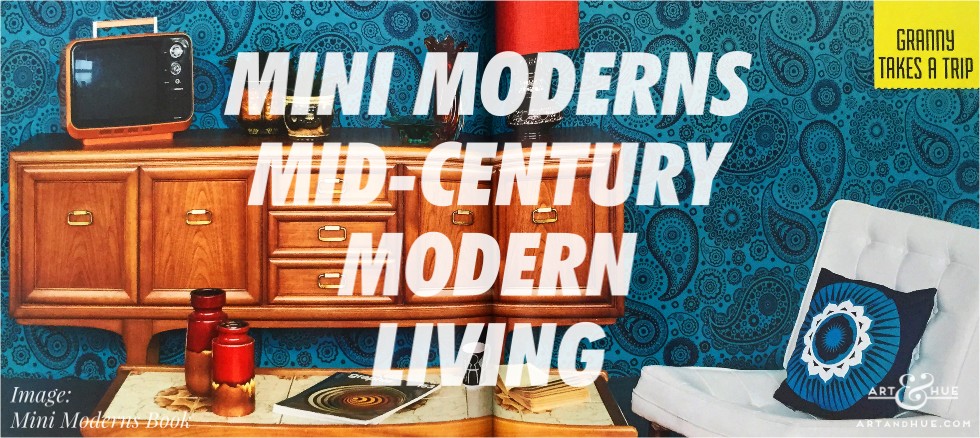 Last night, Art & Hue was invited to attend the book launch of what can only be described as the must-read book of the year for fans of Mid-century style.
Mini Moderns create stylish wallpapers, which have become instant design classics, as well as bedding, enamelware, stationery, lampshades, and much more.
Mini Moderns took over the Southbank Centre shop for the packed launch of "Mid-Century Modern Living", a most appropriate location given their net-and-ball wallpaper inspired by the Royal Festival Hall's carpet.
It was lovely to catch up with Mark & Keith of Mini Moderns as well as finally get to see the book, which is amazing and which I highly recommend, not purely to look fabulous on any coffee table but also for practical tips and interiors inspiration.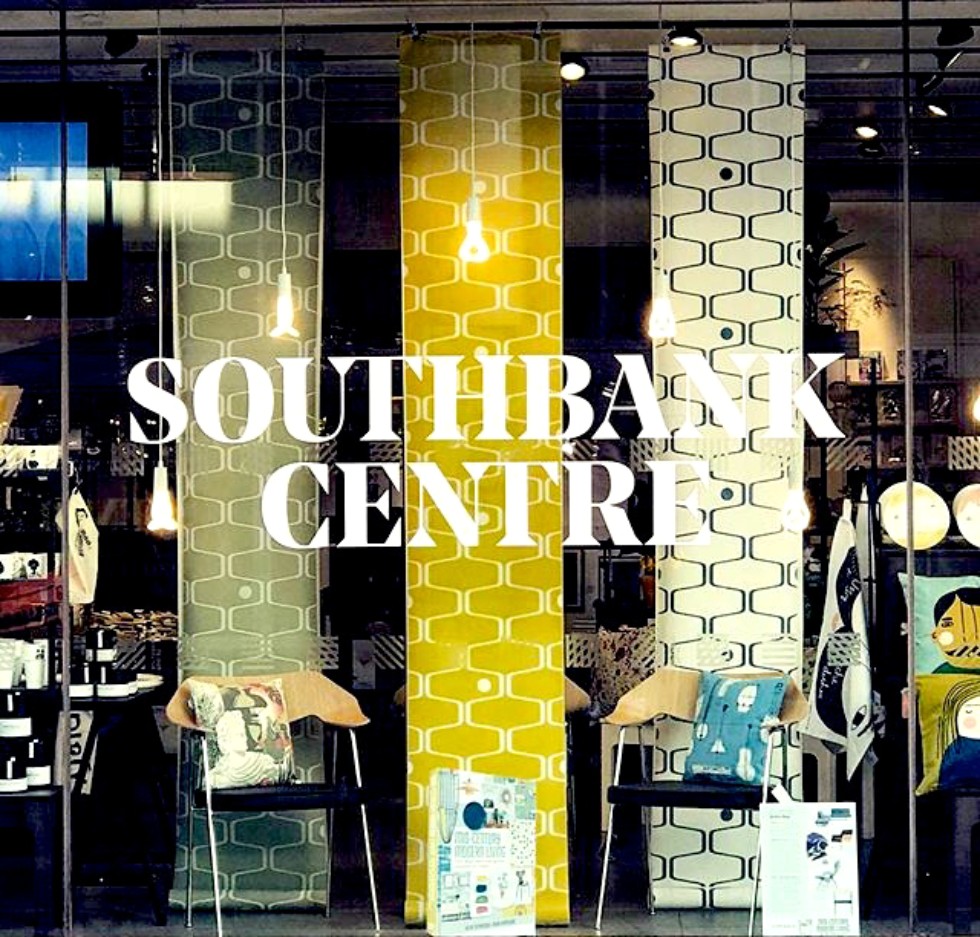 It's like a scrapbook of items and themes that have influenced the design duo, and so much more – there are cocktail recipes, classic music track listings, shop recommendations, and many useful tidbits and advice, that are consistently interesting and inspirational.
It was wonderful of the duo to ask Art & Hue to be involved and totally thrilling to see Art & Hue prints in the book. The Swinging Carnaby print, created in collaboration with the John Stephen estate, is featured in the "Granny Takes a Trip" section, as well as a bespoke print in Paisley Crescent.
It was very generous of Mini Moderns to ask and it's most humbling to see Art & Hue in such great company – there are incredible images of beautiful rooms and design objects, from Verner Panton to Gio Ponti.
"Mid-Century Modern Living" was officially released yesterday so is now available to buy at all good book shops as well as online at the Mini Moderns website and Amazon.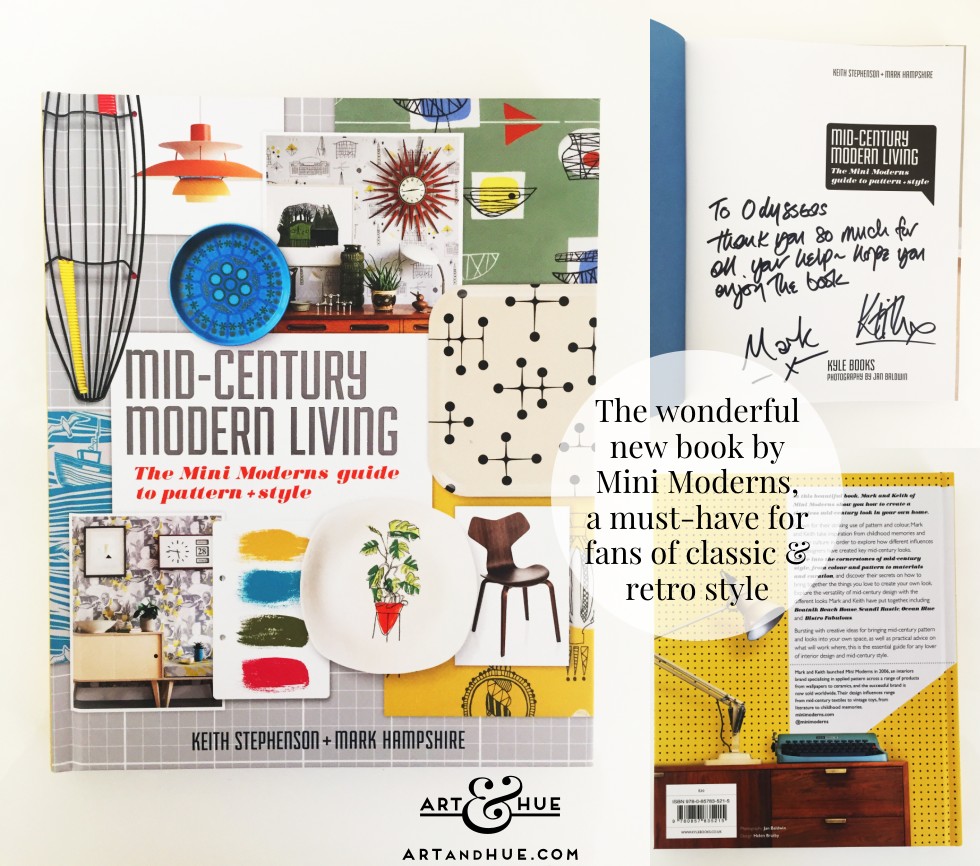 Must-have book of the year for fans of classic & retro style. (Mini Moderns kindly signed my copy!)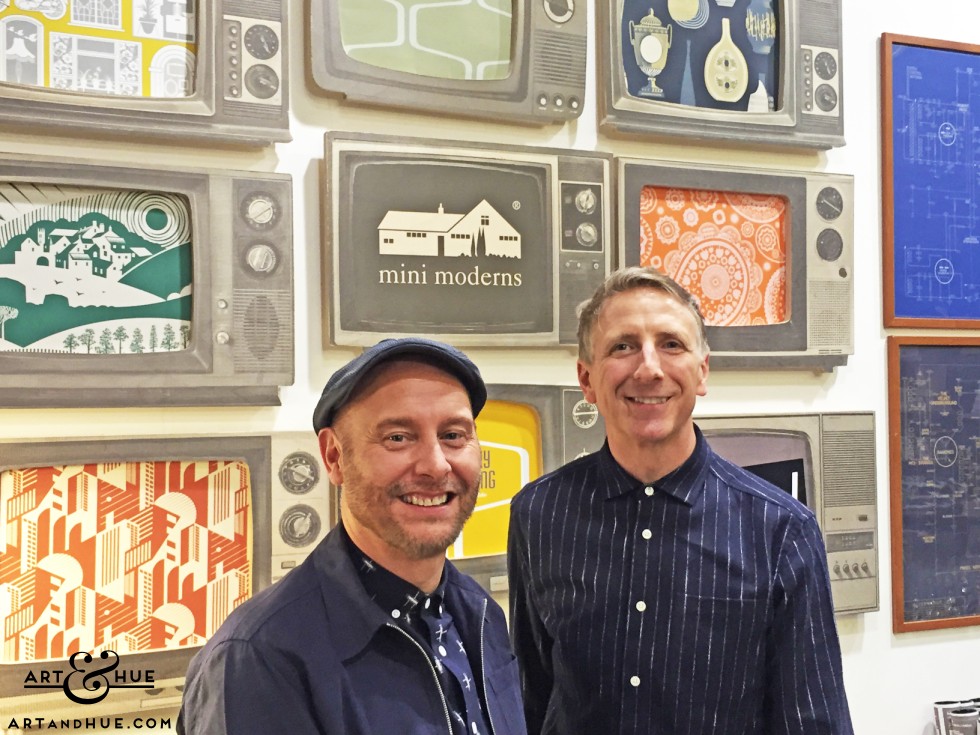 Keith & Mark of Mini Moderns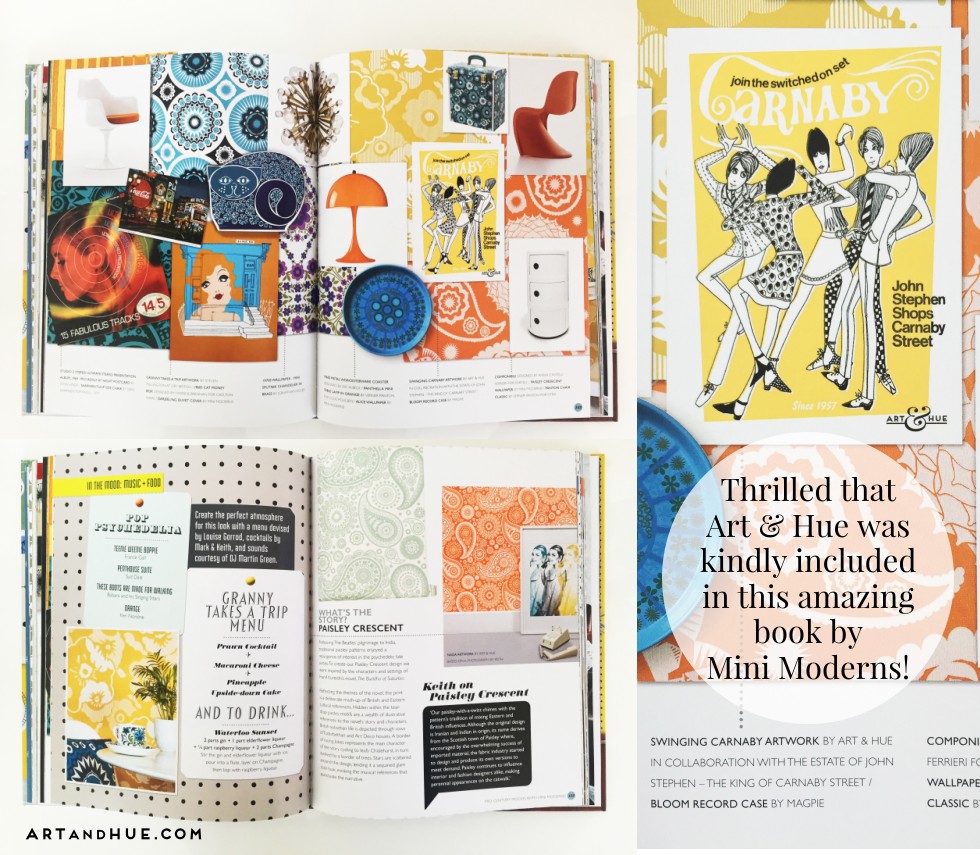 Thrilled that Art & Hue is included in the marvellous Mini Moderns book!