The Frightened City new restoration on Blu-ray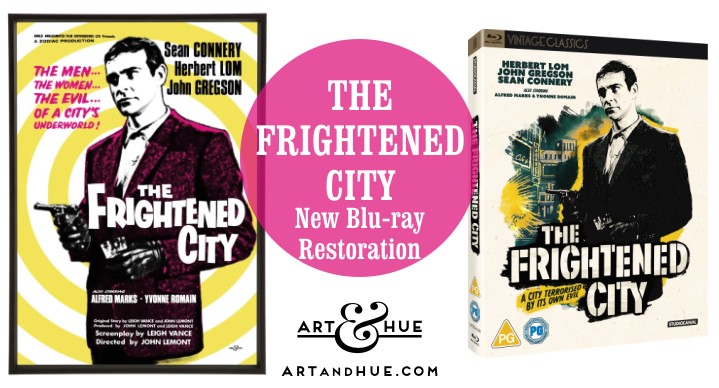 2021 marks 60 years of The Frightened City
In this 60th anniversary year of the film, a brand new restoration of the 1961 British neo-noir gangster tale "The Frightened City" is available on Blu-ray & DVD from the 12th of April 2021.
The year before the first ever Bond film "Dr. No" started production, Sean Connery cut a dash as a London gangster in the British noir film "The Frightened City".
Seduction, guns, judo, and drinks – with hindsight it makes perfect sense that Cubby Broccoli would want to cast the vital Scotsman as 007 after seeing Connery steal this tale of London crime gangs and protection rackets.
The world premiere of "The Frightened City" took place at the Odeon Marble Arch in London on 9th August 1961.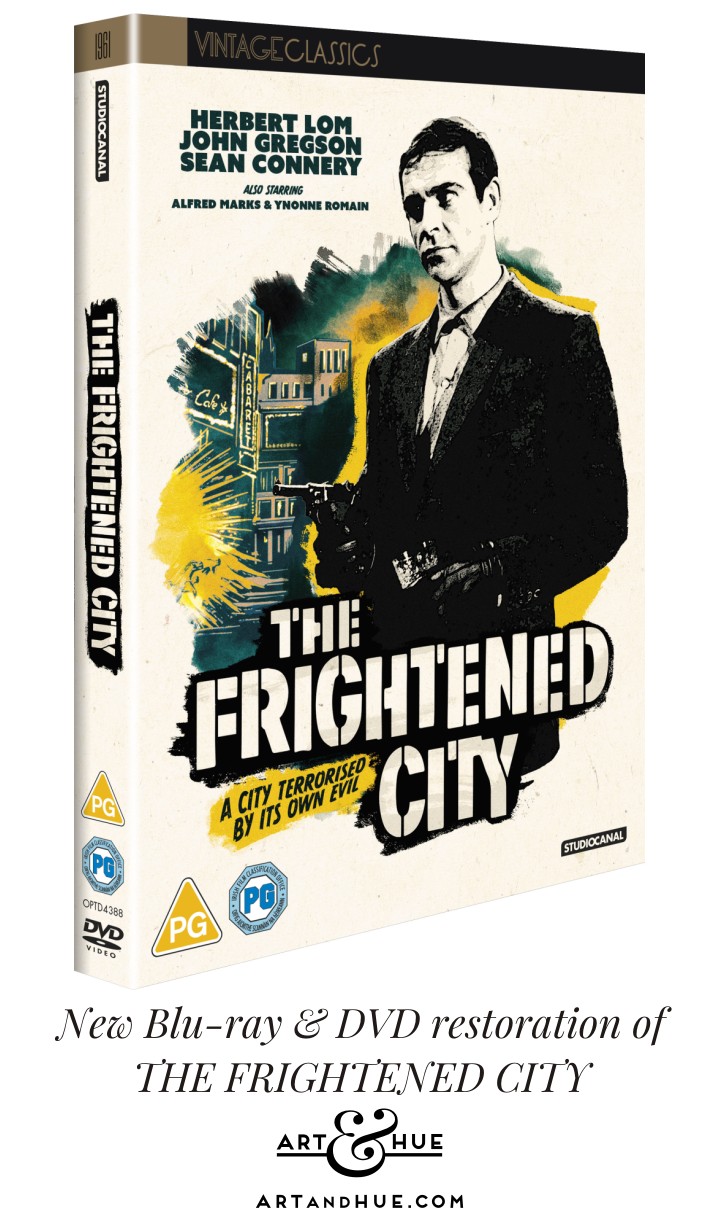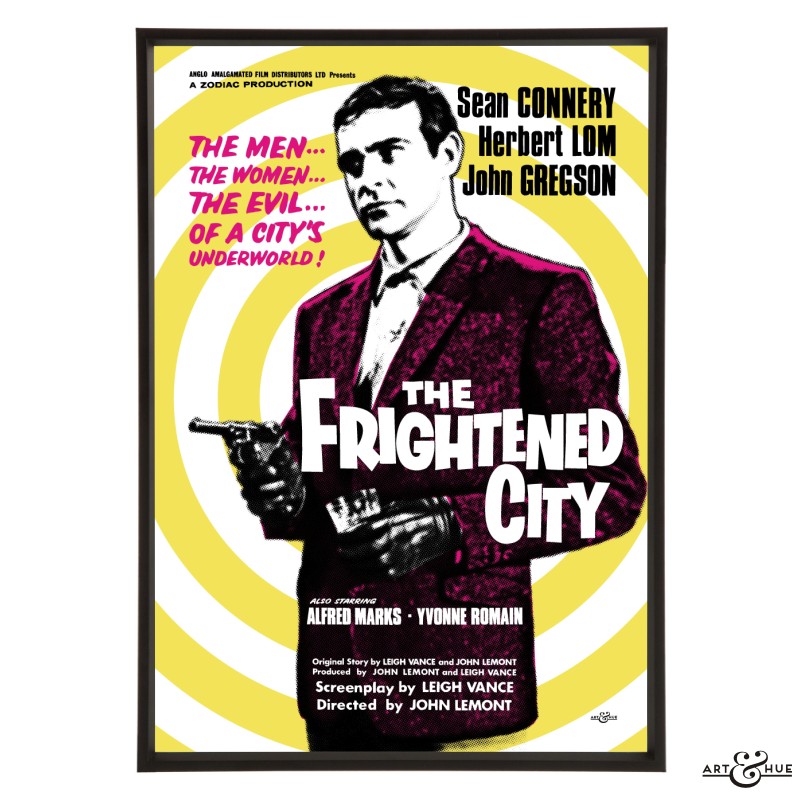 With a cracking title theme by
The Shadows
, which became a chart hit, the film stars Sean Connery as Paddy Damion, a thief who is recruited by a mobster (Alfred Marks) to oversee his money collection. Paddy is no thug but takes the job because his partner (Kenneth Griffith) has been injured in a robbery and he feels obligated to support him.
Marks is actually the puppet of criminal mastermind Zhernikov (Herbert Lom), who has the image of a respectable businessman, but is in fact manipulating the local mobsters for his own ends.
Also caught up in the underworld are the beautiful Anya (Yvonne Romain), an aspiring singer who is Zhernikov's mistress, to whom Paddy immediately takes a shine, and Sayers (John Gregson) the dedicated cop trying to crack down on organised crime.
The restoration includes an extra of an interview with journalist and film historian Matthew Sweet.
Pre-order the Blu-ray or DVD, due for release on the 12th of April 2021, via Amazon.
Brit Noir Pop Art
Discover stylish pop art re-imagining the film's poster in the Brit Noir collection.
Available with or without text, "The Frightened City" pop art print comes in three sizes and a choice of 23 colour options.