Happy Birthday Prince Charles!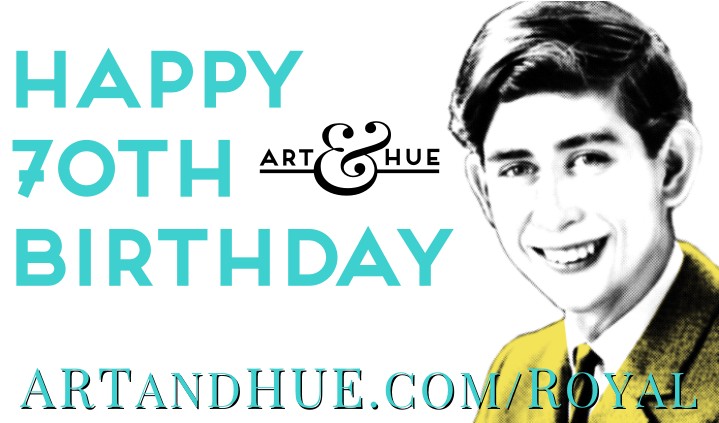 Happy Birthday Prince Charles, 70 today!
To mark the 70th birthday of
Prince Charles
, Art & Hue has created a pair of stylish pop art prints of the Prince of Wales and his official London residence
Clarence House
, available in 3 sizes & 19 colour options.
The Royal pop art collection by Art & Hue has also been expanded to include additional colour options of The Queen, Queen's Guard, Buckingham Palace, and more.
The heir to the Crown has spoken passionately about the environment over the years as well as helping young people utilise their talents and fulfil their potential through the Prince's Trust.
Originally cautioning against single-use plastics in 1970, the Prince's warnings are finally being heeded as the ocean becomes a dumping ground for landfill that councils and governments have failed to deal with responsibly over decades.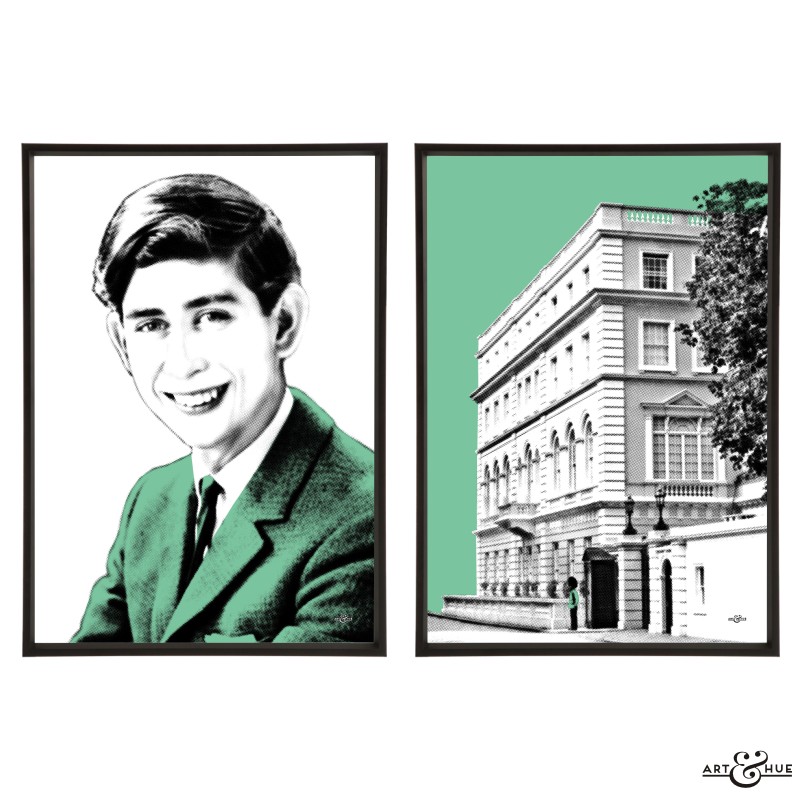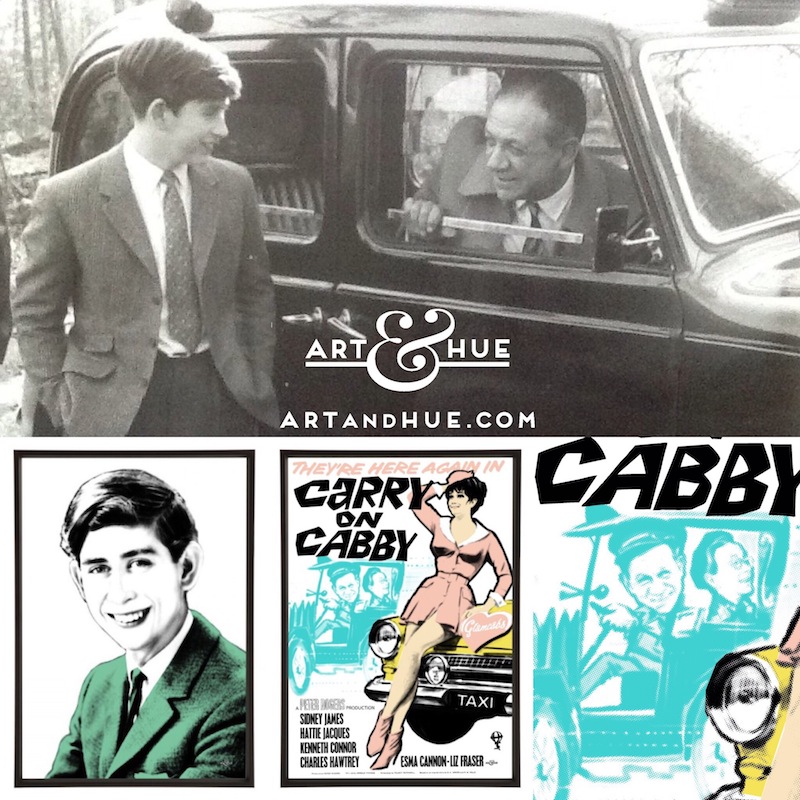 Prince Charles visiting the set of the Carry On film "Carry On Cabby" with Sid James
An advocate for natural farming, a stance he was vilified for by the press and the chemical & GMO industries who advertise their various brands in newspapers, his opinions have proved prescient with the demand for organic food growing annually – it can not make sense to ingest trace chemicals through our food over a lifetime and supermarkets are increasingly catering to our food concerns with ever-expanding organic ranges.
The Duke of Cornwall has made it clear that he prefers traditional architecture and interiors in the classic French style of Versailles, adopted by most State buildings and Royal palaces including Buckingham Palace & Clarence House, but Art & Hue loves concrete Brutalist designs of the 1960s, from the South Bank to London blocks.
Born in Buckingham Palace, Prince Charles is the longest-serving heir apparent and Prince of Wales in the history of Britain. He has founded 19 charities under the banner of The Prince's Charities, including the Prince's Trust.
Discover the new royal pop art prints below or at artandhue.com/royal
Happy 70th birthday Prince Charles!