Happy Birthday Peter Hinwood!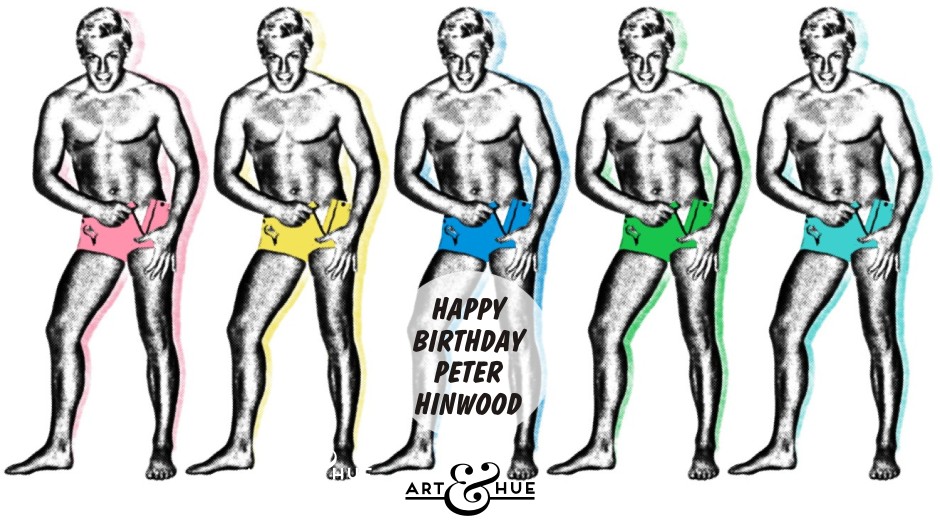 Art & Hue is taking a moment to help celebrate the birthday of a cultural icon whose film career, whilst brief (and in golden briefs), was incredibly impactful.
Peter Hinwood is perhaps most widely known as the buff creation of Dr. Frank N. Furter in the cult 1975 film musical "The Rocky Horror Picture Show".
The film has successfully continued to inspire audiences, generating its own cult scene of loyal fans, no doubt helped by the muscular vision of Peter Hinwood in gold shorts.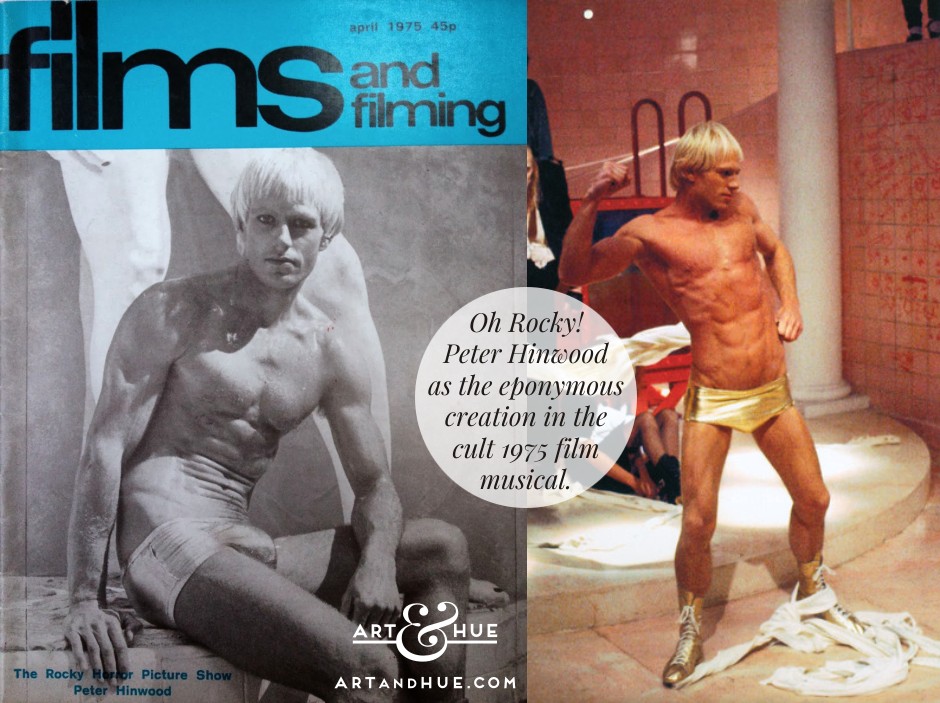 Before Peter ventured into film, he was an art student in London during the 1960s and must have been a noticeable "face-about-town". Spotted by John Stephen, Hinwood modelled clothing for "The King of Carnaby Street" alongside regulars such as actress Deborah De Lacey and Robin Steadman, a hairdresser from the Mayfair salon, House of Leonard, which created Twiggy's famous crop.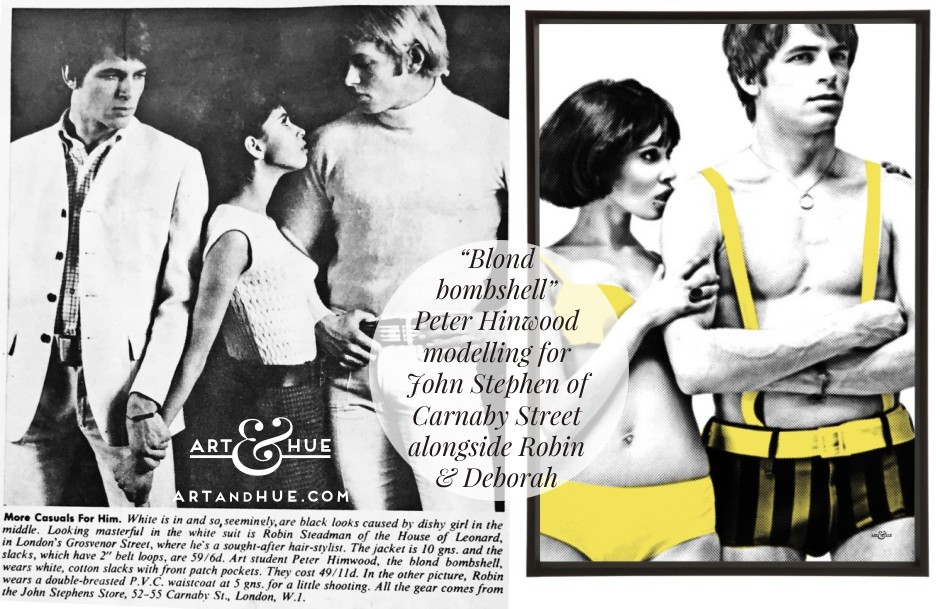 To mark 60 years of Carnaby Street in 2017, Art & Hue had the pleasure of collaborating with the estate of John Stephen to create a series of pop art prints inspired by the retail visionary's fashion empire.
John Stephen opened the first fashion boutique on Carnaby Street in 1957 and within 10 years had 15 different shops on Carnaby alone, and plenty more outlets across the UK and internationally.
Part of the research into the history of John Stephen's fashion accomplishments revealed the delightful discovery that Peter Hinwood was photographed in swimwear for the walls of the dressing rooms in TreCamp, the first women's clothing shop on Carnaby Street.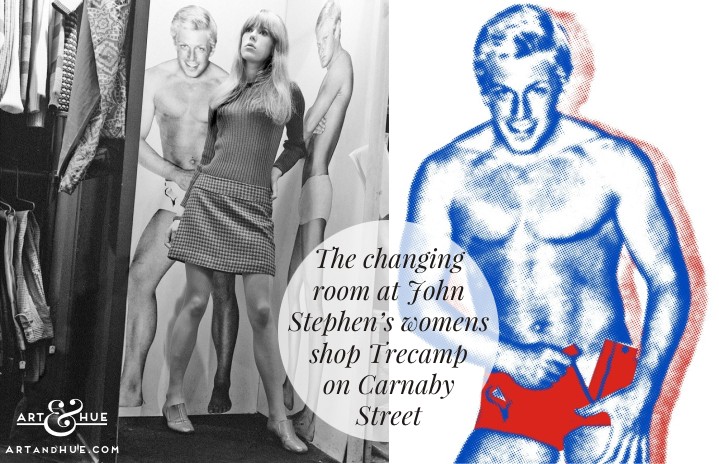 Art & Hue has created an art print, available in three sizes and 23 colours, featuring Peter from the changing room wall (as seen above with Pattie Boyd's sister Jenny Boyd):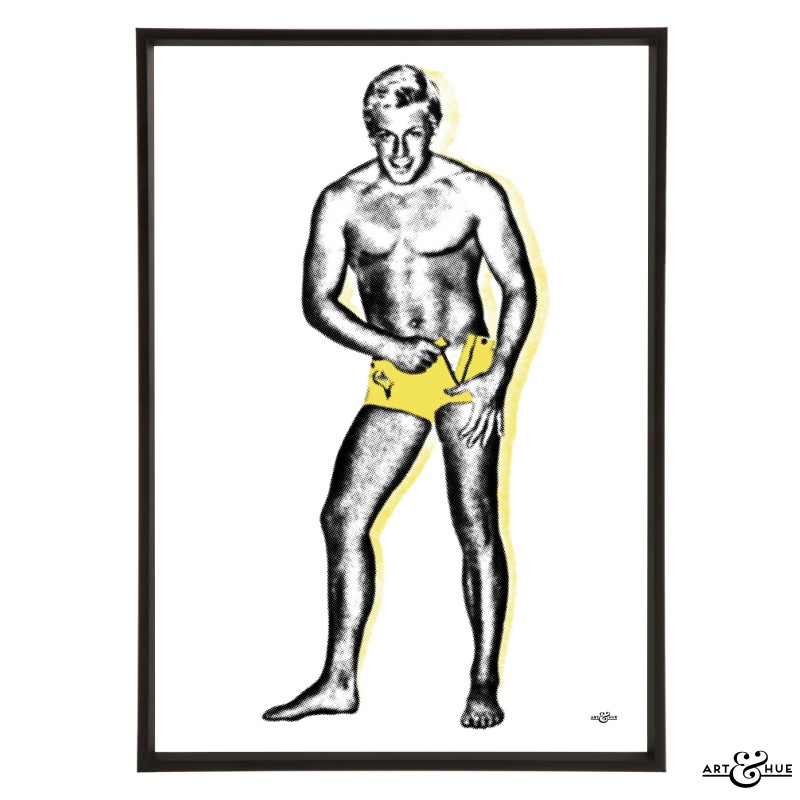 Peter continued to model for fashion magazines including the first UK issue of Cosmopolitan in 1972 as in these pictures, courtesy of Vintage-A-Peel: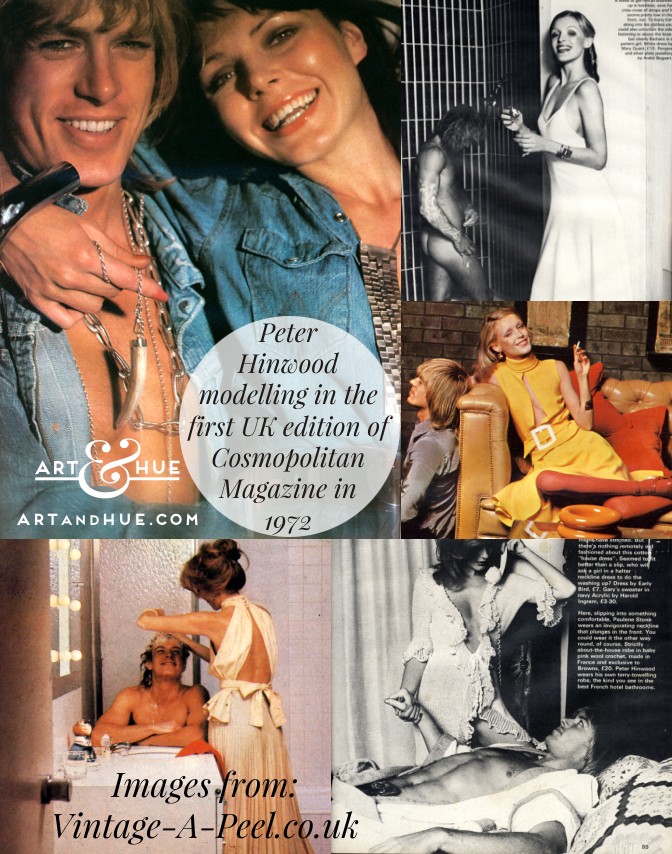 As well as appearing in, and on, bodybuilding titles, Peter Hinwood featured on the cover of "Him Exclusive" the precursor to "Gay Times" magazine. Founded in the early 1970s, "Him Exclusive" merged with "Gay News" to form "Gay Times" magazine, which is still being published today.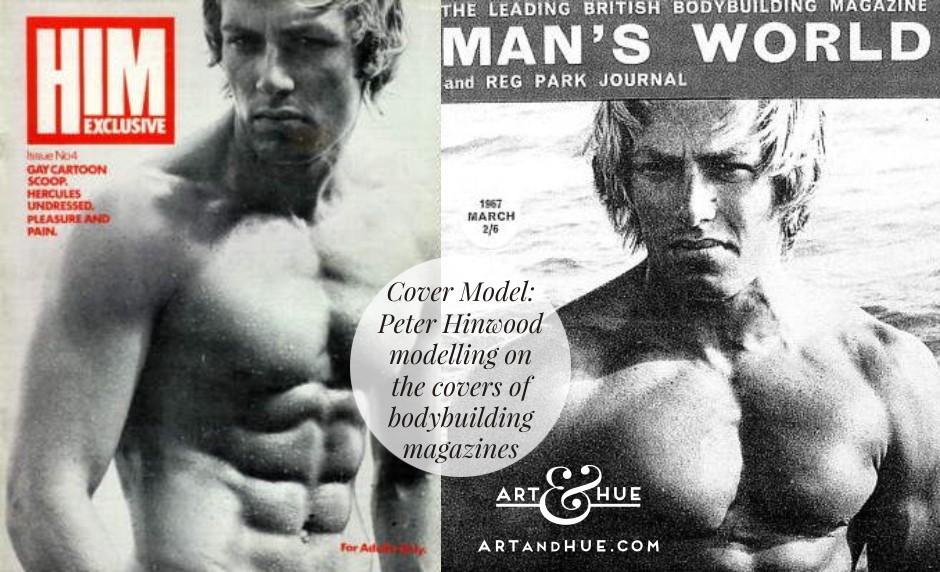 With appearances in cult film "Sebastiane" by Derek Jarman and "The Devil's Widow" with Joanna Lumley, Peter's career returned to the subject of his studies: art. Sad news for fans but a successful second act for Peter.
When asked why by People Magazine in 2000, Peter responded "One, I can't act. Two, I cringe with embarrassment every time I see myself on film. Three, I relish a quiet, peaceful life."
After acting and modelling, Peter Hinwood has become a successful antiques dealer, so much so that his stylish London property was featured in the September 2008 issue of design bible "The World of Interiors".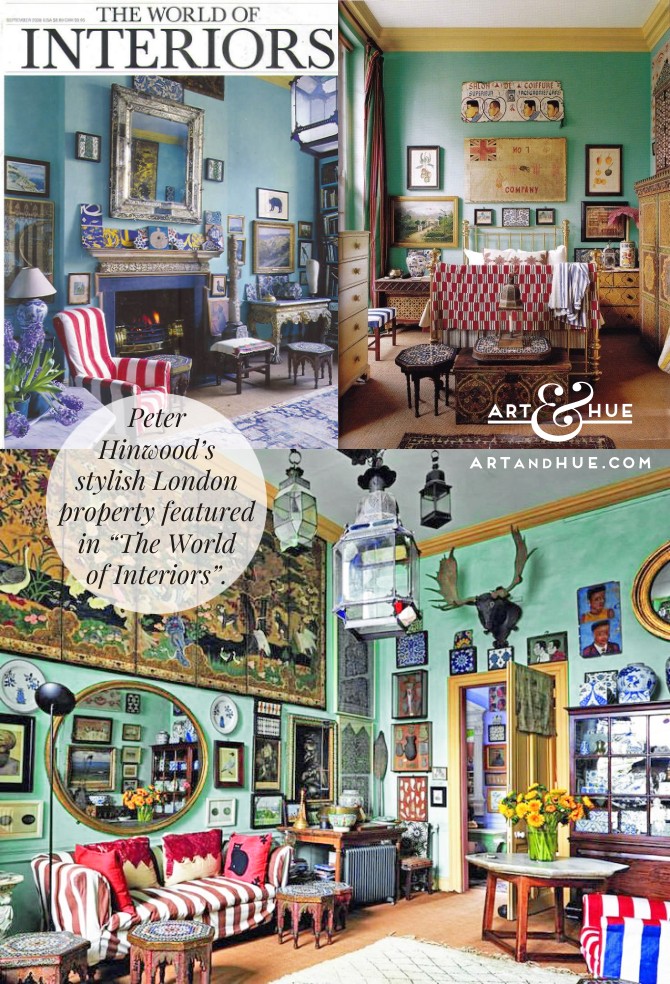 Happy Birthday Peter Hinwood from Art & Hue!