Congrats to Dame Twiggy!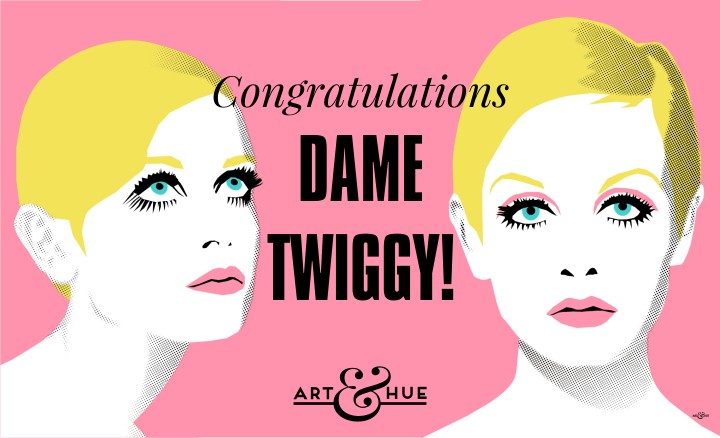 Congratulations Dame Twiggy! Leslie Lawson (née Hornby) has been named-and-damed in the New Year's Honours List to receive a Damehood for services to fashion, the arts, and charity.
It's certainly well-deserved (and long-overdue) as she helped put Great Britain on the global stage in the 1960s as the revolutionary model who redefined the look of fashion.
Nicknamed Twigs then Twiggy because of the make-up lines around her eyes that resembled twigs, Twiggy appeared on many covers of fashion magazines internationally during her brief four-year stint as a model in the 1960s, even appearing in a photo shoot with Patrick Macnee as Steed from
The Avengers
.
Twiggy grew her hair to look like her idol Jean Shrimpton but, ironically, it was when her hair was cropped short by Leonard of Mayfair at the House of Leonard that saw the start of Twiggy's modelling career. She was instantly proclaimed to be "the face of 1966" and "the Queen of Mod".
Before she left the fashion world to become an actress, Twiggy defined a whole new look and turned the industry on its head as a model with international name-recognition.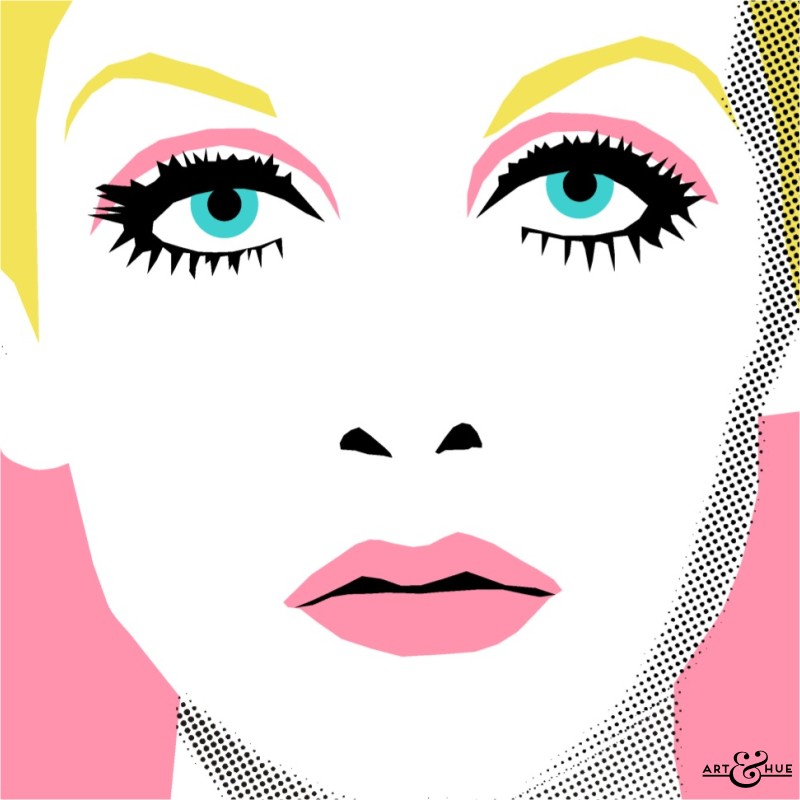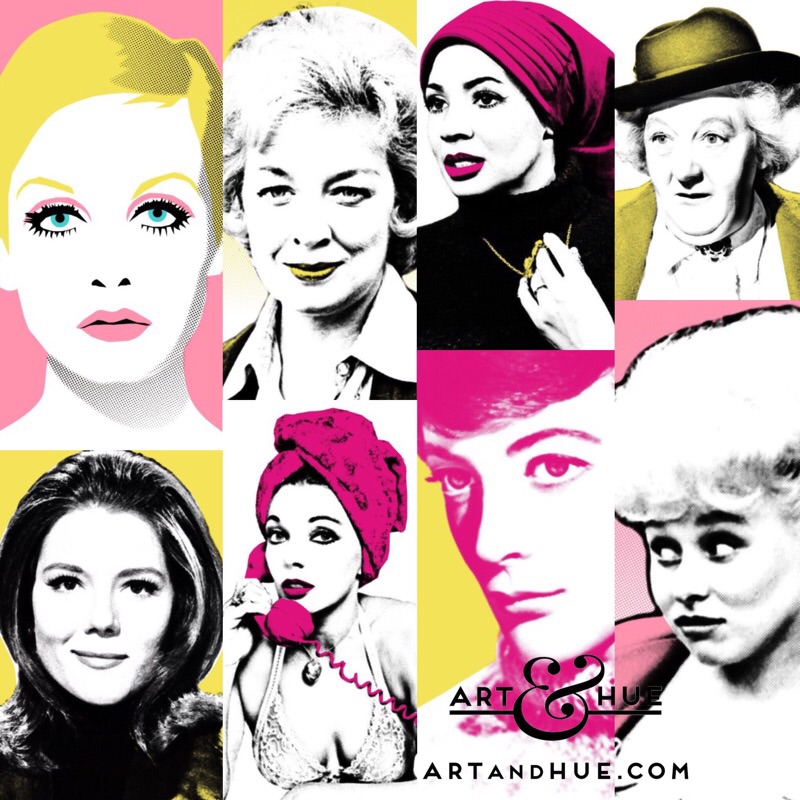 With a long and successful career in fashion, theatre, film, and television, Lesley Lawson demonstrated there was life after modelling.
With films including "The Boyfriend" and "The Blues Brothers", she's not afraid to make fun of herself with appearances in "Absolutely Fabulous" alongside Joanna Lumley.
Since 2005 Twiggy has fronted Marks & Spencer's clothing campaigns, continuing to inspire women of all ages.
Congratulations to Dame Twiggy from Art & Hue!
As the song from the musical South Pacific goes, there is nothing like a Dame and the lyric certainly applies to this group of unique and inspirational women.
Discover stylish pop art of Dames below, including Diana Rigg, Barbara Windsor, Penelope Keith, Margaret Rutherford, June Whitfield, Gracie Fields, Dame Shirl, Maggie Smith, Joan Collins, and, of course, Twiggy.