John Stephen The King of Carnaby Street
The Carnaby Street pop art collection was available for a limited time only and has now ended.
Art & Hue presented a pop art collection inspired by the King of Carnaby Street, the widely forgotten fashion visionary.
In 1957, a 23-year-old Scotsman called John Stephen opened up the first fashionable menswear boutique aimed at young men on Carnaby Street and proceeded to build a retail empire on the street, making it globally-famous as the heart of Swinging London during the 1960s.
His contributions to London, the 1960s, and contemporary fashion can not be overestimated; his innovations in retailing redefined modern shopping and menswear, making Carnaby Street world-famous in the process.
John Stephen moved from Glasgow to London and started working at Moss Brothers where he identified the emerging market of young men with money to spend. They wanted affordable clothing in a choice of colours, something that was unavailable at the time.
After working for a short spell at the first ever fashion-driven menswear shop in the area, Vince on Newburgh Street, he opened up his own shop on Beak Street with his business and life partner Bill Franks, but a fire forced them to move around the corner to Carnaby Street in 1957.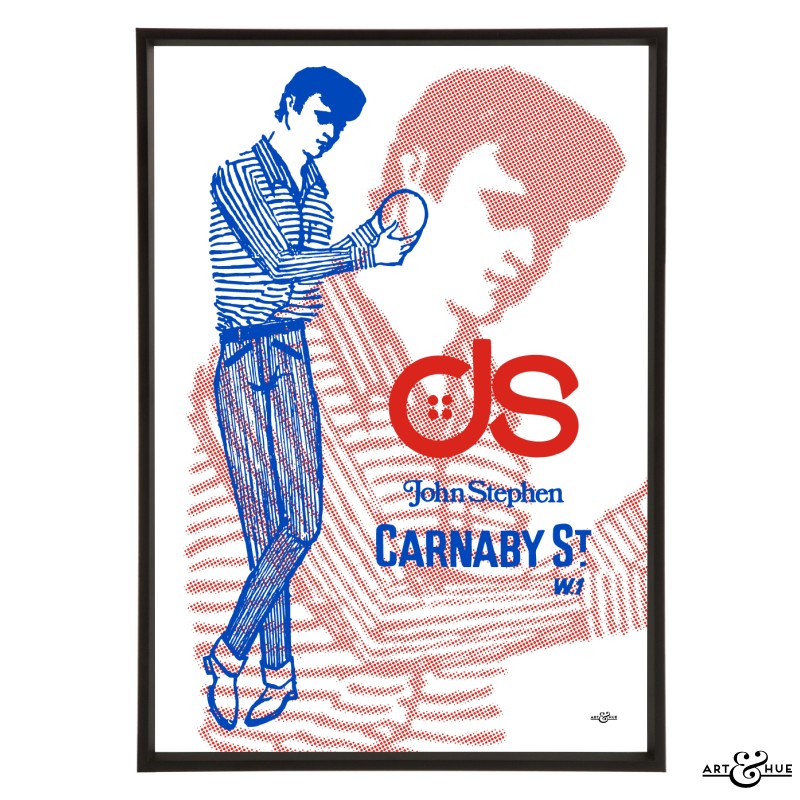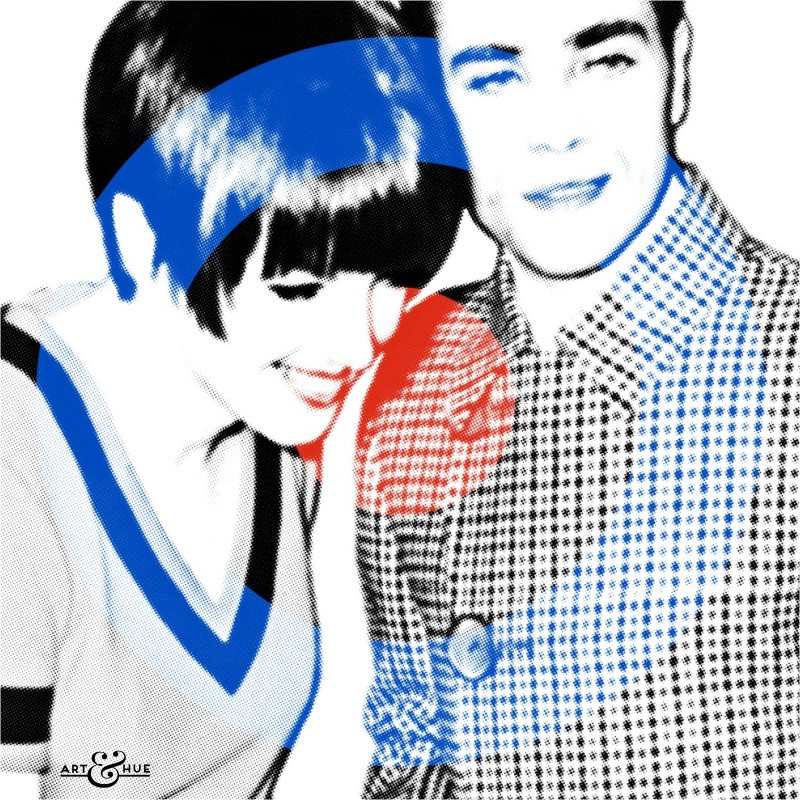 Whereas Vince Man's Shop, owned by Bill Green, imported expensive clothing bought by the Soho gay scene and celebrities, John Stephen concentrated on making fashion affordable, accessible and fun.
He introduced young shop assistants the same age as the customers, loud contemporary music, and ever-changing window displays with a fast turnover of new designs.
Whilst Quant symbolised the revolution in women's clothing with her shop Bazaar on the King's Road, her styles were initially expensive (before the introduction of the cheaper Ginger range in 1963) and bought by rich debutantes who didn't want to dress like their society mothers. John aimed his affordable menswear at young men who couldn't shop in expensive stores.
Starting with one shop on what was a run-down backstreet with low rents, within 10 years John Stephen had 15 boutiques on Carnaby Street, as well as more right across London, in Brighton, Europe, America, and his home town of Glasgow.
From the beginning of the street as a centre of fashion, the too-cool-for-school tribes would move off every few years, each time declaring Carnaby to be dead, but the popularity of the street as the heart of Swinging London endured throughout the decade, catering to beatniks and mods, then peacocks and dandies.

"He made Carnaby Street. He was Carnaby Street. He invented a look for young men which was wildly exuberant, dashing and fun." Quant
Styles changed on a fickle weekly basis, to keep those in the know in their own fashionable clique and ahead of the rest, yet John Stephen not only kept pace with changing trends, he anticipated them.
He spotted trends before his customers knew what they really wanted – when he saw young men pulling their collars up and trousers down, he produced jackets with high collars and low-rise hipster strides.
It was his forward-thinking that made his shops the destination for young Mods and earned him the nickname "The Million Pound Mod", a title he played up to, parking his Rolls Royce outside his shops.
John Stephen became known as "The King of Carnaby Street" for making Carnaby globally-famous with the street attracting visitors from across the country and the world.
Young people didn't want to dress or shop like their parents in dull department stores so John Stephen created individual small boutiques with different names.
Shops included The Mod Male, His Clothes, Trecamp, Male W.1., Domino Male, Drugstore, The Village Store, Teenstore, as well as stores with his own name on them such as The John Stephen Trouser Bar, Girls Shop, and Mans Shop. He also established a factory in Glasgow to keep up with the demand for his clothing in his own boutiques and across the world.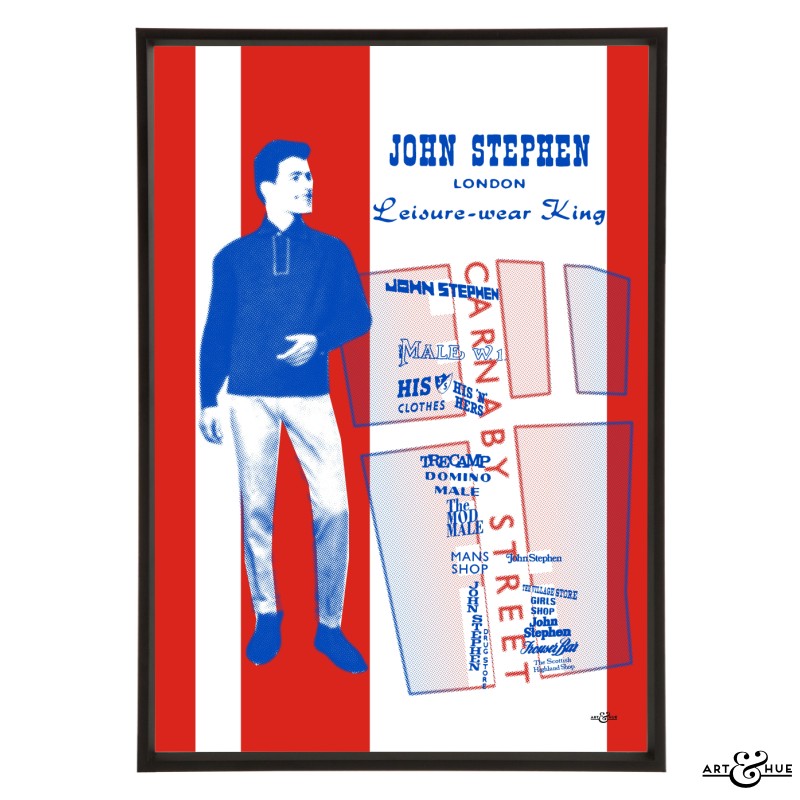 Selling music, toiletries, and even wigs alongside clothing, he created the first lifestyle "concept" stores that still exist in the form of Colette in Paris and, on a larger scale, Urban Outfitters. One of his shops transformed in the evening into a drinking lounge called the Scotch & Soda bar.
Early on, he recognised the importance of celebrities to help bring fashionable menswear into the mainstream – tough boxer Billy Walker modelled for photos in his shop windows, putting to rest the idea that colourful modern fashion was just for gay men.
Musicians were drafted in to pose wearing John Stephen's clothing for his press shots, including guitarist Jeff Beck of The Yardbirds, singer Bobby Shafto, and Mick Avory, the drummer from The Kinks who sang about the "Carnabetian Army" in their song "Dedicated Follower of Fashion".
He photographed "faces-about-town" in his clothing for the press to feature, including Robin Steadman, a hairstylist from the House of Leonard (the Mayfair salon famous for creating Twiggy's Mod hairstyle), and Peter Hinwood, an art student who later went on to star as the muscled Rocky in "The Rocky Horror Picture Show" in 1975.
As well as modelling John Stephen's clothes in press photos, Peter appeared in swimming trunks on the walls of a dressing room in the first women's shop on Carnaby Street, Trecamp, another of John Stephen's stores, as seen in the 1960s satirical farce "Smashing Time" which featured Valerie Leon in her first film.
Many musicians and celebrities shopped in his stores over the years, including The Beatles, The Rolling Stones, The Who, The Kinks, David Bowie,
Cliff Richard
, The Small Faces,
Billy Fury
,
Adam Faith
, Lord Snowdon,
Peter Sellers
, Marlene Dietrich, and more. Meeting and befriending many celebrities, John Stephen was even Barry Gibb's best man at his wedding.
Mick Jagger & Keith Richards were snapped shopping in John Stephen's store, holding one of his shopping bags, just after their first album was released in 1964. His clothing also appeared in Beat films of the time such as "Gonks Go Beat" with Carry On actor Kenneth Connor, and "Live It Up" with David Hemmings.
With his accomplishments came competition and an influx of other boutiques opened up on Carnaby Street and nearby streets, trying to tap into John Stephen's success.
Some newcomers offered something new (or old in the case of "I was Lord Kitchener's Valet") but the majority simply copied him – in fact, John Stephen's business model is still replicated on High Streets across the world with fast-fashion chains such as Zara, Top Shop, and River Island continuing his innovations albeit more widespread.
Fashion retailers of all sizes, and stylish budget-conscious shoppers, owe a debt of gratitude to John Stephen for identifying & creating the modern menswear industry & affordable fast-fashion.
His success meant that cars struggled to drive through the crowds that gathered from across Britain and the world to swing their shopping bags down Carnaby Street, so the Greater London Council agreed to gradually close the street to cars from 1967 and make it fully pedestrianised by 1973.
There are possibly many reasons on which to pin the end of the Swinging Sixties attitude in Soho – the struggling economy caused by the fuel crisis, fashion's natural evolution, the ageing of regular customers, the influx of tourists, rising rents driving out creative independent shops – but one of the deciding factors was the ill-judged paving of Carnaby Street by the council in 1973.
What had the potential to be a draw turned out to be a gaudy and much-derided geometric design which marked the end of the street's cool, up until an influx of young desirable boutiques started to re-establish the area's fashion credentials in the late 1980s onwards.
John Stephen retired from Carnaby Street in 1975 after which he went on to sell luxury goods in Mayfair becoming the first UK stockist of Lanvin.
John Stephen said in 1967 that "Carnaby is my creation, I feel about it the same way Michelangelo felt about the beautiful statues he created."
Whilst it may have seemed a grandiose statement at the time, it's been borne out by the continued success and recognition of the street as a world-famous destination.
A year after John Stephen died in 2004, his achievements were remembered when a commemorative plaque was unveiled at Number 1 Carnaby Street, the site of one of his shops.
Not many may know John's work when, or if, they see the plaque, but his contributions to London, menswear, Carnaby Street, fashion, and retail continue to endure.
Art & Hue had the pleasure of researching the John Stephen archive to create 12 new stylish pop art prints inspired by The King of Carnaby Street. Available in three sizes and 24 colour options from 2017 to 2021, all Art & Hue prints are printed on museum-quality archival card of 310gsm, made from 100% cotton, using fine-art pigment inks for longevity.
Flying the flag with a new red, white, and blue colourway that references the Mod roundel and the Union Jack Flag, the 1960s really was the Great British decade, from the "I'm backing Britain" campaign to successful British exports of music (including The Beatles) and television shows (such as "The Avengers").
An official collaboration with the estate of John Stephen, the collection of stylish pop art prints, exclusively by Art & Hue, featured Art & Hue's signature halftone style (halftone is an age-old technique that uses dots to make up the printed image, similar to newspapers or comic books).
The Carnaby Street pop art collection was available for a limited time only and has now ended.
Copyright © The John Stephen Estate (1957-1975). All rights reserved. | Copyright © Art & Hue ® 2017-2021. All rights reserved.