60 years of Carnaby Street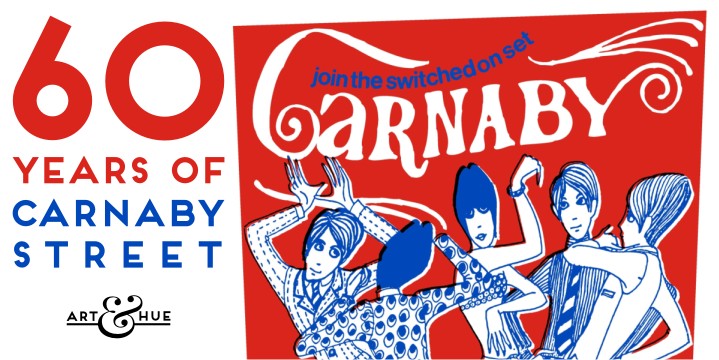 This month marks 60 years of Carnaby Street as the fashionable heart of Swinging London.
In November 1957, a 23-year-old Scotsman called John Stephen opened up the first fashionable menswear boutique aimed at young men on Carnaby Street and proceeded to build a retail empire on the street, making it globally-famous as the heart of Swinging London during the 1960s.
His contributions to London, the 1960s, and contemporary fashion can not be overestimated; his innovations in retailing redefined modern shopping and menswear, making Carnaby Street world-famous in the process.
John Stephen moved from Glasgow to London and started working at Moss Brothers where he identified the emerging market of young men with money to spend. They wanted affordable clothing in a choice of colours, something that was unavailable at the time.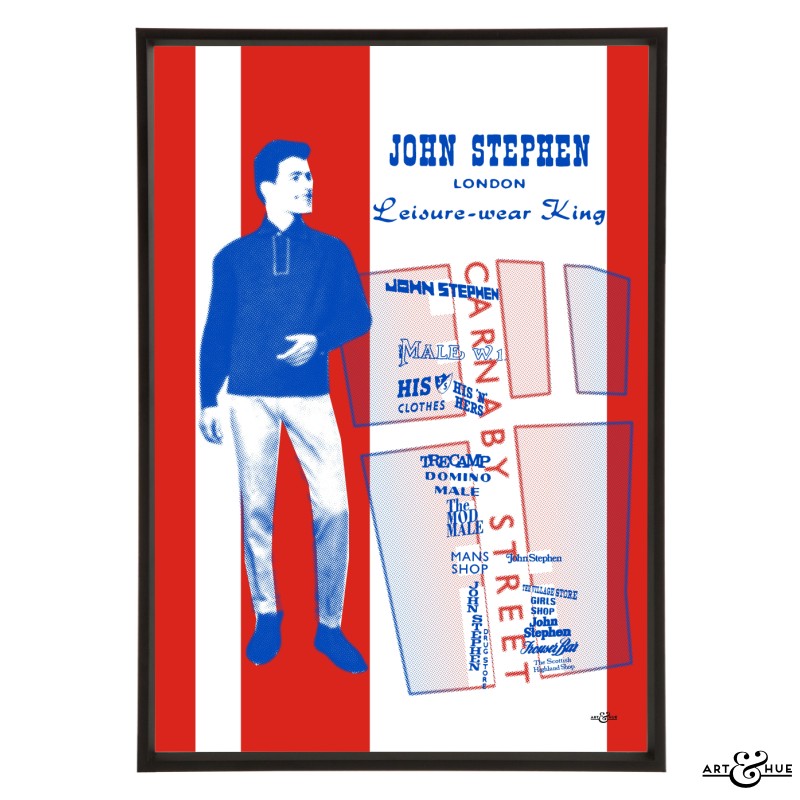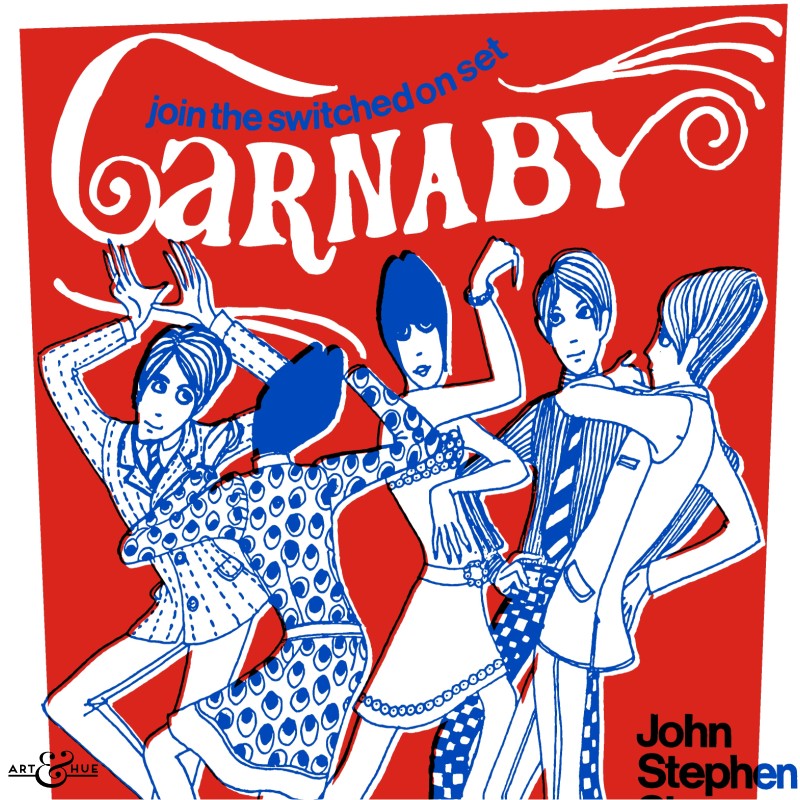 After working for a short spell at the first ever fashion-driven menswear shop in the area, Vince on Newburgh Street, he opened up his own shop on Beak Street with his business and life partner Bill Franks, but a fire forced them to move around the corner to
Carnaby Street
in 1957.
Whereas Vince Man's Shop, owned by Bill Green, imported expensive clothing bought by the Soho gay scene and celebrities, John Stephen concentrated on making fashion affordable, accessible and fun.
In contrast to the traditional London tailors & outfitters, he introduced young shop assistants the same age as the customers, loud contemporary music, and ever-changing window displays with a fast turnover of new designs.

"He made Carnaby Street. He was Carnaby Street. He invented a look for young men which was wildly exuberant, dashing and fun."
Quant
Whilst Quant symbolised the revolution in women's clothing with her shop Bazaar on the King's Road, her styles were initially expensive (before the introduction of the cheaper Ginger range in 1963) and bought by rich debutantes who didn't want to dress like their society mothers. John aimed his affordable menswear at young men who couldn't shop in expensive stores.
Starting with one shop on what was a run-down backstreet with low rents, within 10 years John Stephen had 15 boutiques on Carnaby Street, as well as more right across London, in Brighton, Europe, America, and his home town of Glasgow.
John Stephen said in 1967 that "Carnaby is my creation, I feel about it the same way Michelangelo felt about the beautiful statues he created."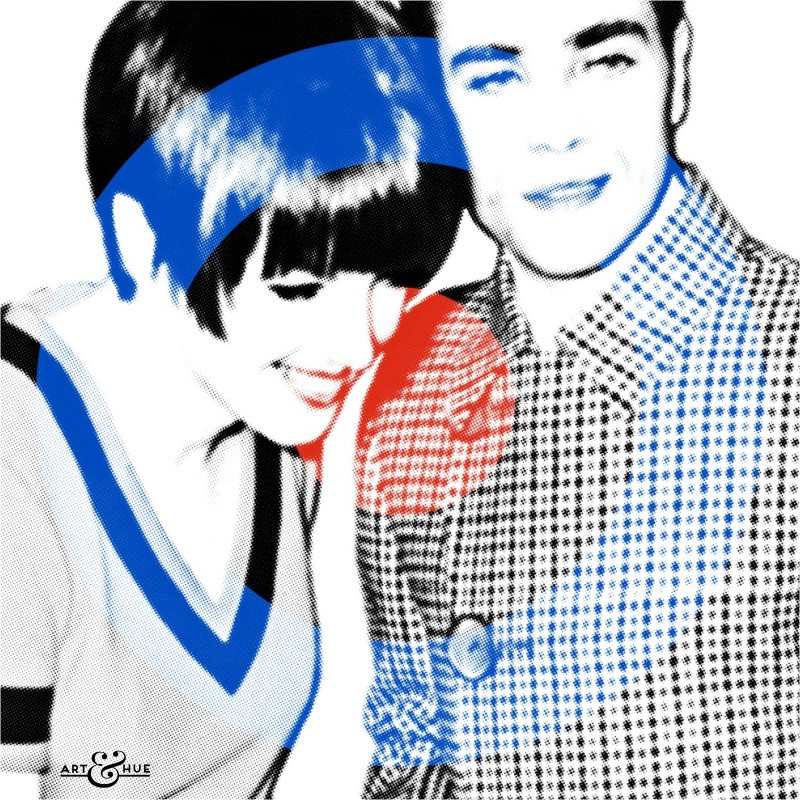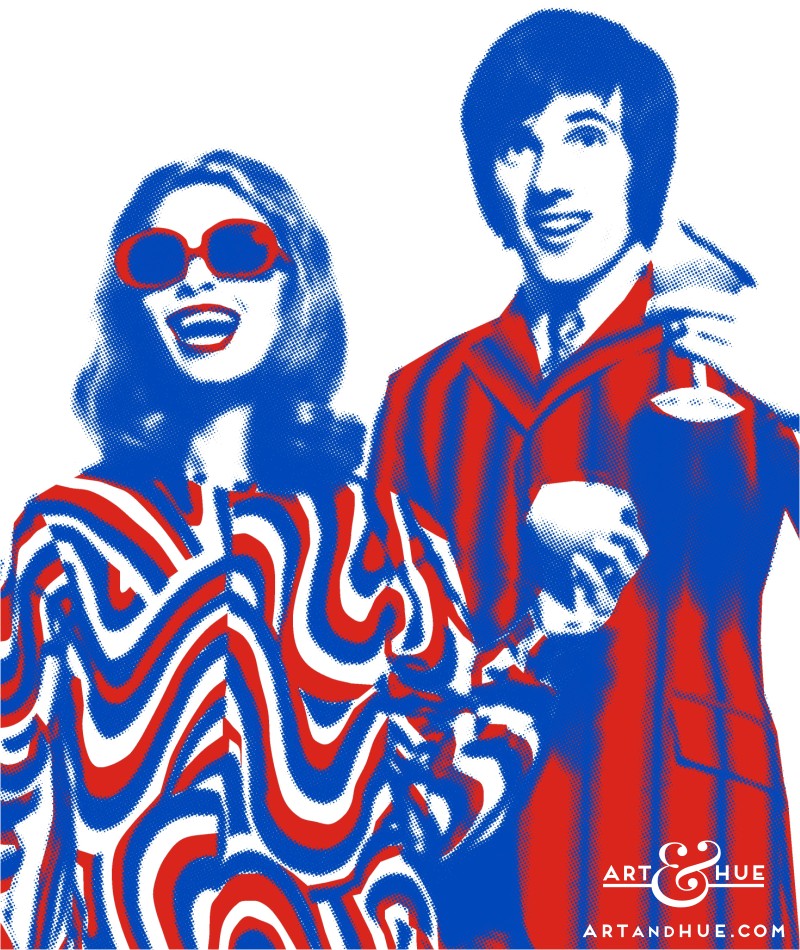 Whilst it may have seemed a grandiose statement at the time, it's been borne out by the continued success and recognition of the street as a world-famous destination.
A year after John Stephen died in 2004, his achievements were remembered when a commemorative plaque was unveiled at Number 1 Carnaby Street, the site of one of his shops.
Not many may know John's work when, or if, they see the plaque, but his contributions to London, menswear, Carnaby Street, fashion, and retail continue to endure.
Art & Hue had the pleasure of researching the John Stephen archive to create 12 new stylish pop art prints inspired by The King of Carnaby Street.
Available in three sizes and 23 colour options, all Art & Hue prints are printed on museum-quality archival card of 310gsm, made from 100% cotton, using fine-art pigment inks for longevity.

An official collaboration with the estate of John Stephen, this collection of stylish pop art prints, exclusively by Art & Hue, features Art & Hue's signature halftone style (halftone is an age-old technique that uses dots to make up the printed image, similar to newspapers or comic books).
Discover the full pop art collection online at artandhue.com/carnaby
"John Stephen" Copyright © The John Stephen Estate (1957-1975). All rights reserved.
Copyright © Art & Hue ™ 2017. All rights reserved.