30 years of Supermodels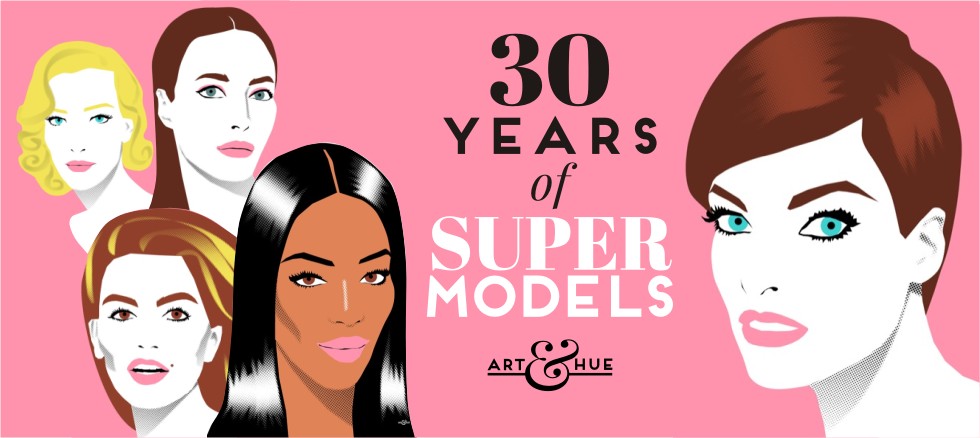 When five fashion models were snapped on the streets of New York by the visionary photographer Peter Lindbergh, the phenomenal impact of that shoot couldn't have been predicted.
That image became the cover of the January 1990 issue of British Vogue and heralded the birth of the supermodel.
The five models on the iconic cover were seen by George Michael who asked them to appear in the video for "Freedom! 90" and introduced "the supers" to MTV audiences globally.
Nicknamed Supermodels, these were fashion Superstars who became known by the first names – Linda, Naomi, Christy, Cindy, & Tatjana.
The "big five" became household names quickly and provided much needed style to a public starved of glamour, particularly since Dynasty with Joan Collins had come to an end in 1989.
Like a stylish soap opera, opening each new edition of Vogue or Harper's Bazaar became like tuning in for the next dramatic episode – what would these incredible women be doing and wearing next?
Linda may have joked that the supermodels "don't wake up for less than $10,000 a day" but it illustrates the determination of the models campaigning to be paid appropriately for the success they helped bring to the fashion houses.
Thanks to the supermodels, the world's attention was drawn to fashion, arguably more than ever before or since, and new models came to the fore, including the Bardot-esque Claudia, the versatile Amber Valleta, and the atypical Kate.
Not since Twiggy perhaps had fashion models became known so widely by their first names but by the end of the 90s, before fashion covers became dominated by film & TV stars, pretty much everyone knew who the supermodels were, superstars who had achieved success and recognition on their own terms.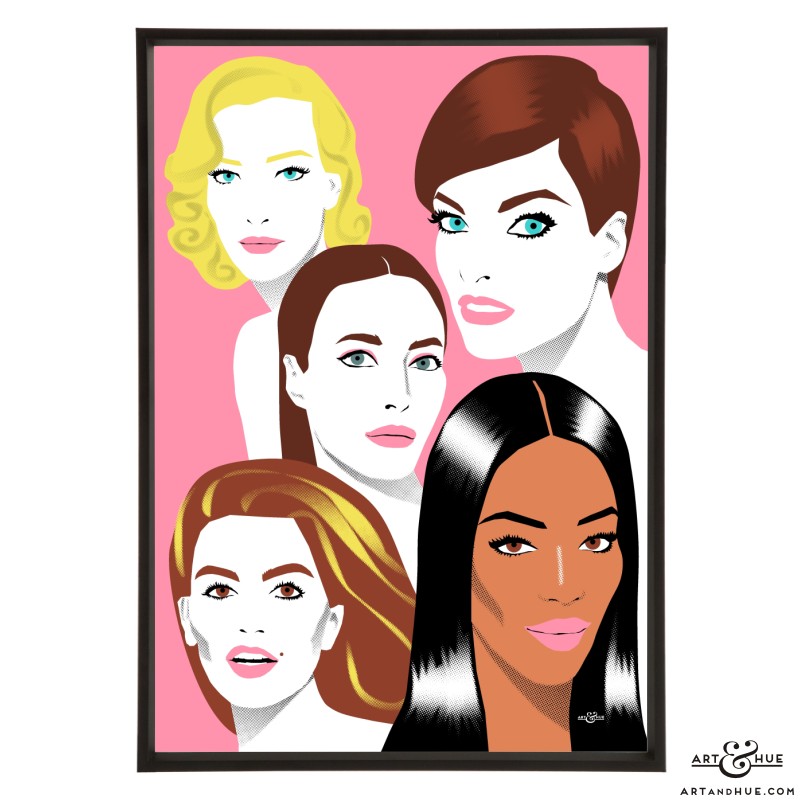 To mark 30 years of the iconic supermodels, Art & Hue has created a pop art collection of minimal stylised graphic illustrations featuring the fabulous fashion icons who brought style from the pages of magazines into popular culture.
Linda Evangelista, Naomi Campbell, Christy Turlington, Cindy Crawford, Tatjana Patitz, Kate, Claudia, and Amber Valletta, have been given the Art & Hue treatment in this group of stylish graphic illustrations.
Discover the Supermodels Pop Art Collection here.
2020 marks 30 years of Supermodels