Man About The House poster pop art print
Stylish pop art print which reimagines the film poster of "Man About The House" starring Richard O'Sullivan, Paula Wilcox,
Sally Thomsett
, Brian Murphy, &
Yootha Joyce
. The original sitcom that inspired "Three's Company" in American, the TV sitcom "Man About The House" (which premiered on the
Granada
& Anglia channels on the 14th of August 1973) led to spin-offs "George & Mildred" (first aired on the 5th of September 1976 on the Border TV channel) , "Robin's Nest" (first episode aired 11th of January 1977), and this film version, which opened in British cinemas, including the ABC Deansgate in Manchester, on the 8th of December 1974.
Available in A4, A3, and A2 sizes to fit standard-size picture frames. Please note that black frame is not included – for a guide on choosing a frame size take a look here.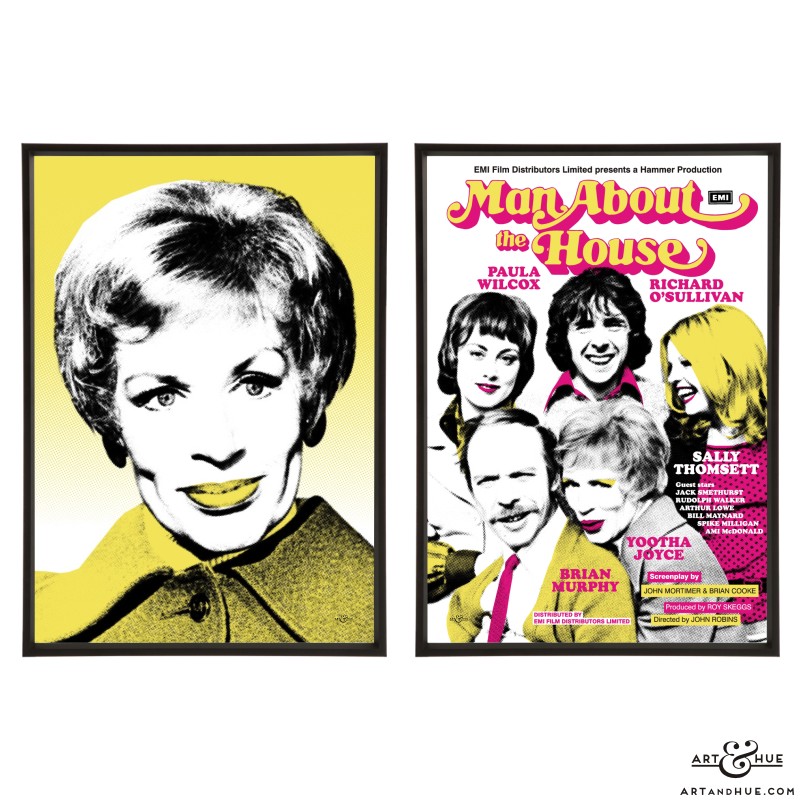 Also available as part of a
group of 6
and a
pair
.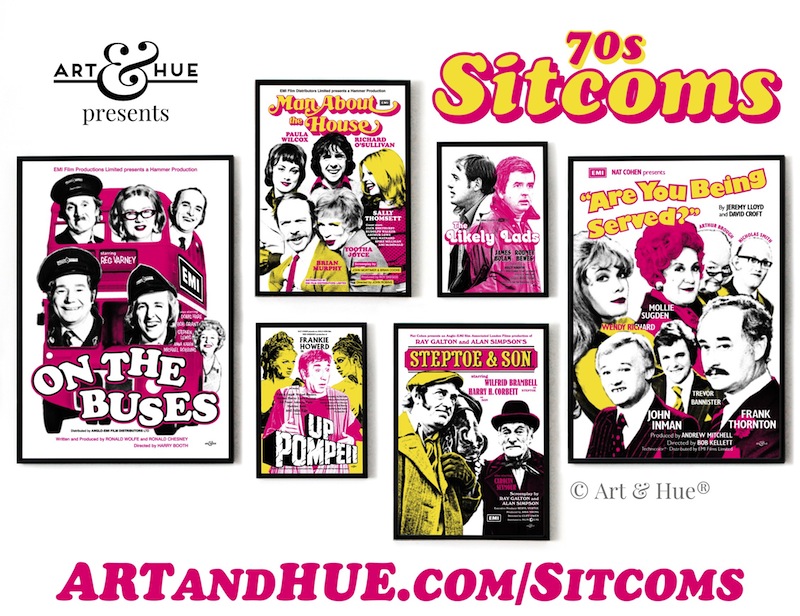 An official collaboration with Studiocanal, this print is part of the 70s Sitcoms collection of stylish pop art prints inspired by film versions of 70s TV comedies, featuring Art & Hue's signature halftone style (halftone is an age-old technique that uses dots to make up the printed image, similar to newspapers or comic books).
Exclusively by Art & Hue, the 70s Sitcoms pop art collection is available in three sizes and 29 colour options, all printed on museum-quality archival card of 310gsm, made from 100% cotton, with fine-art pigment inks for longevity.
"Man About The House" Copyright © STUDIOCANAL Films Ltd. (1974). All rights reserved.
Copyright © Art & Hue® 2020. All rights reserved.