Cliff's Pals
As a sort of unofficial repertory company, Una Stubbs, Richard O'Sullivan, and Melvyn Hayes each appeared in two of Cliff Richard's film musicals. All three are in "Wonderful Life", Una & Melvyn both appear in "Summer Holiday", and Richard features in "The Young Ones".
Prior to "It Ain't Half Hot Mum" with Windsor Davies, Melvyn Hayes appeared in films including "The Man Who Loved Redheads" with Harry Andrews, "The Curse of Frankenstein" with Peter Cushing and Christopher Lee, "Violent Playground" with David McCallum, "No Trees in the Street" with Herbert Lom, Stanley Holloway, and Carole Lesley, "Crooks in Cloisters" with Barbara Windsor and Bernard Cribbins, "Go for a Take" with Dennis Price, David Prowse, and Julie Ege, "The Zany Adventures of Robin Hood" with Fenella Fielding, as well as one of the last Carry On films, "Carry On England" with Joan Sims and Kenneth Connor, and reunited with Richard O'Sullivan in the "Man About The House" film with Yootha Joyce.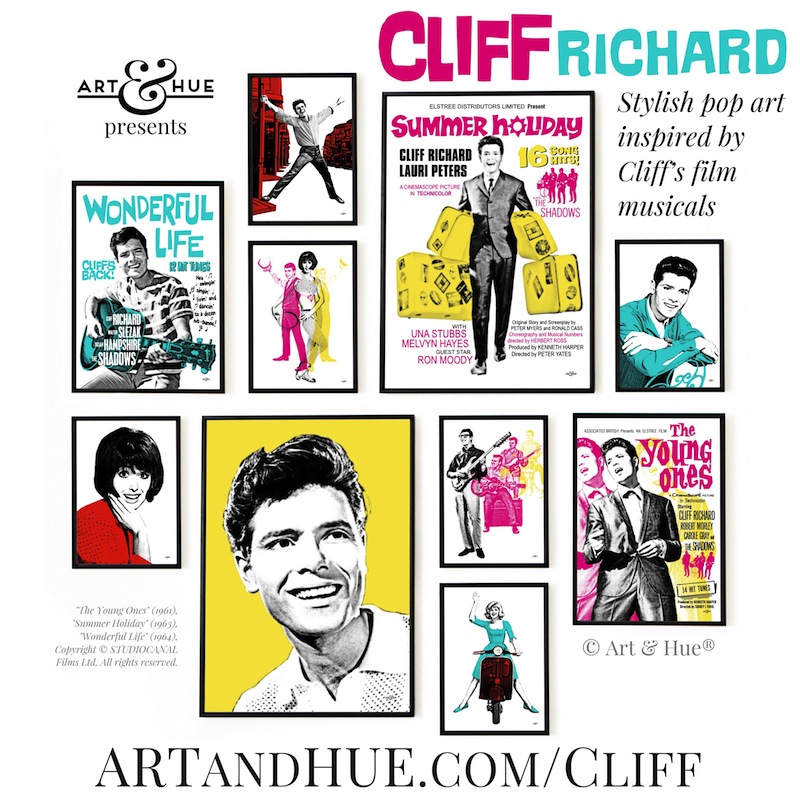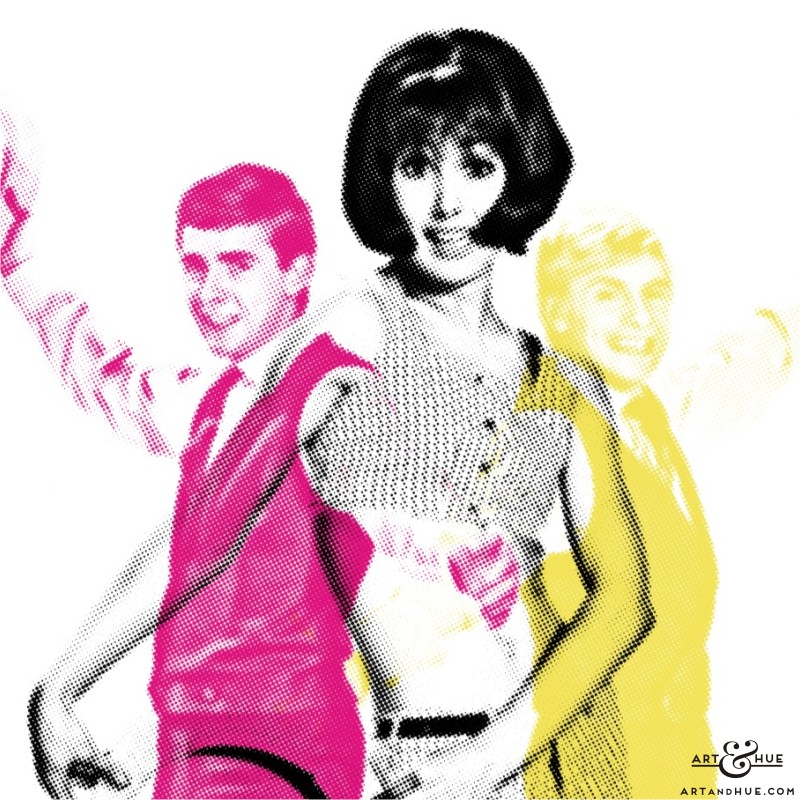 Richard O'Sullivan has a long list of film and TV credits from starting as a child actor. He has appeared in seminal films including "Cleopatra" with Elizabeth Taylor &
Richard Burton
, "The Nun's Story" with
Audrey Hepburn
, and "A Dandy in Aspic" with
Laurence Harvey
and
Harry Andrews
, as well as "Malta Story" with
Alec Guinness
and
Gordon Jackson
, "Every Day's a Holiday" with
Liz Fraser
&
John Leyton
, the British sex comedy "Can You Keep It Up for a Week?" with
Valerie Leon
, "Father, Dear Father" with
Beryl Reid
, and even a
Carry On
film as one of the pupils in "
Carry On Teacher
" with
Joan Sims
,
Kenneth Williams
,
Charles Hawtrey
, and
Hattie Jacques
.
Just some of his television projects include "Redcap" with John Thaw, "Danger Man" with Patrick McGoohan, "Doctor at Large" with Madeline Smith, "Now Look Here" with Ronnie Corbett, and "Dick Turpin" with Susan Hampshire, but to many he'll always be fondly remembered for "Man About The House with Yootha Joyce, which had many actors guesting including Dennis Waterman, and "Robin's Nest" which saw both Honor Blackman and Barbara Murray play Robin's Mother-in-law.
It's interesting to note that Cliff's pals of Una, Richard O'Sullivan, and Melvyn Hayes, from his early 1960s films, would go on to play such a prominent part in 70s and 80s television, with Una sparring alongside Lionel Blair in the charades game show "Give Us A Clue" and in "Worzel Gummidge" with Barbara Windsor, Richard in "Man About The House" and "Robin's Nest", and Melvyn in "It Ain't Half Hot Mum".
Cliff's Pals Pop Art
An official collaboration with Studiocanal, Art & Hue has delved into the archives to uncover images from Sir Cliff's beloved film musicals, which have been transformed into stylish pop art prints.
Exclusively by Art & Hue, the collection is available in three sizes and many colour options, all printed on museum-quality archival card of 310gsm, made from 100% cotton, with fine-art pigment inks for longevity.
Available in A4, A3, and A2 sizes to fit standard-size picture frames. Please note that black frame is not included – for a guide on choosing a frame size take a look here.
Part of the Cliff Richard collection of stylish pop art prints inspired by Sir Cliff's film musicals, featuring Art & Hue's signature halftone style (halftone is an age-old technique that uses dots to make up the printed image, similar to newspapers or comic books).
"The Young Ones" (1961), "Summer Holiday" (1963), "Wonderful Life" (1964), Copyright © STUDIOCANAL Films Ltd, All rights reserved.
Copyright © Art & Hue ® 2019. All rights reserved.