Environment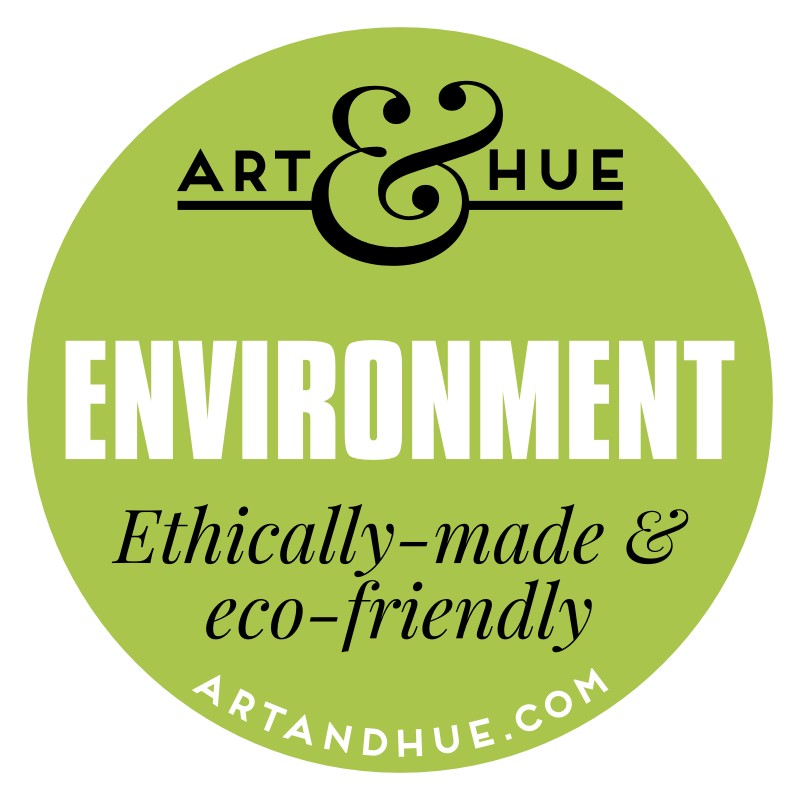 To help awareness of Art & Hue's eco-credentials, it's about time they were collated. Since launching the first print collection in 2014, it's always been of paramount importance to seek out quality sustainable papers from renewable sources and using the method of delivery that's best for the environment.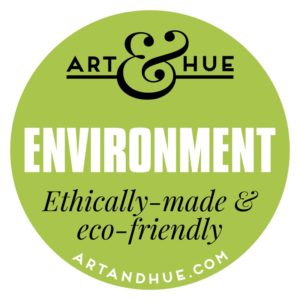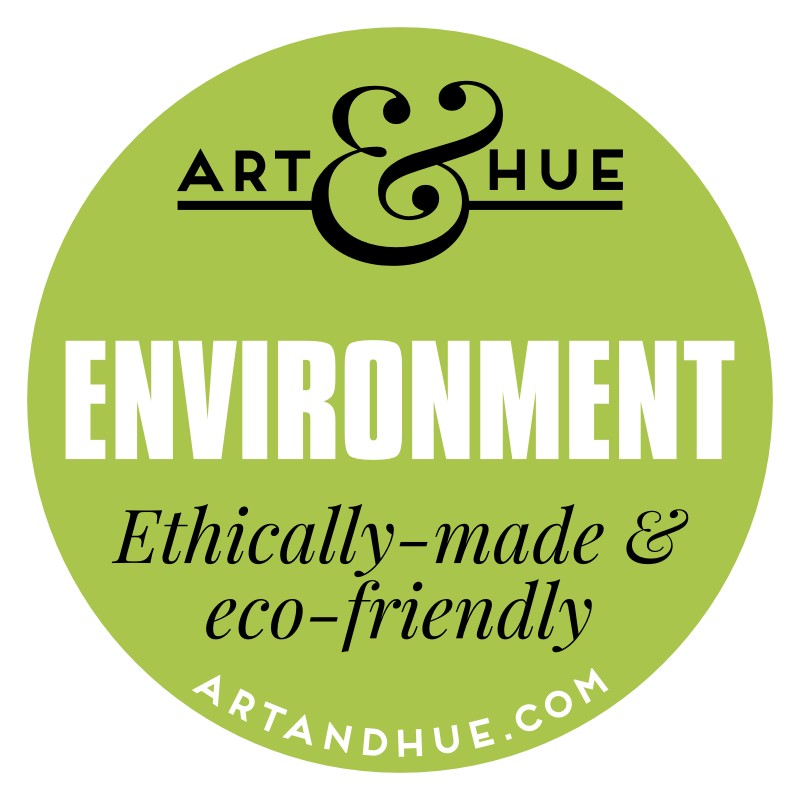 Art & Hue prints on 310gsm museum-quality archival matte paper, made from 100% cotton, using fine art pigment inks for longevity. The lightly-textured British-made paper is more like card at 310gsm thickness.
Art & Hue creates fine art prints using archival matte card so we do not produce traditional posters which use inks that fade and we do not use thin gloss papers which have polyethylene coatings.
All art is printed to order so there is no excess stock or wastage.
All art is designed & printed in the Art & Hue studio in Britain, using paper which is made in Britain too, so less air miles compared to some other printers and paper manufacturers.
The 100% cotton paper is pH neutral and acid-free, and is also free of chlorine and lignin, which means it will not yellow over time.
The cotton used to make the paper is ethically sourced from renewable sources who are certified with the Forest Stewardship Council.
Greeting cards are also printed in Britain on carbon-captured papers from sustainable sources. The A6-size white cards are made from pH-neutral 300gsm stock, free of chlorine & heavy-metals, and FSC Certified.
Prints & cards are posted in recyclable cardboard envelopes and tubes.
To protect art prints in transit, the tubes use metal or white plastic end caps, depending on availability, which are also recyclable.
For deliveries, Art & Hue uses Royal Mail and all packages are taken to Royal Mail on foot.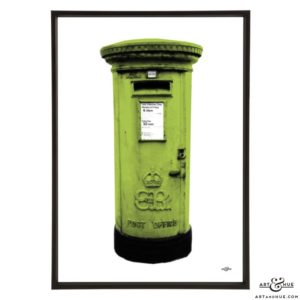 The postman has to be the most eco-friendly means of transport – your local postie is already doing his rounds, on foot, and there are no additional vehicle journeys required for one-off drops that can occur with other couriers. International deliveries are sent via Royal Mail also so that the local postman in other countries can deliver.