Beano at Somerset House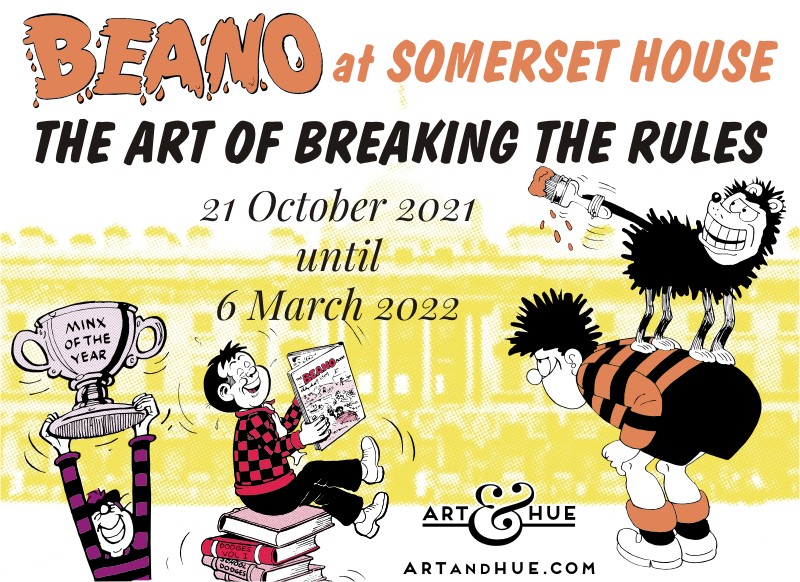 Regular readers & subscribers will know that the
Beano
pop art collection by Art & Hue came to an end last year.
However, some prints from the collection are escaping from the vault and are going to be available to buy in the dedicated Beano shop at Somerset House for a very special exhibition opening this month.
An official collaboration with Beano & Somerset House, eight pop art prints by Art & Hue will be available in the shop which has been specifically designed & constructed for the exhibition.
Taking place in the South Wing of the Embankment Galleries at Somerset House, the exhibition opens on the 21st of October 2021 and runs until the 6th of March 2022.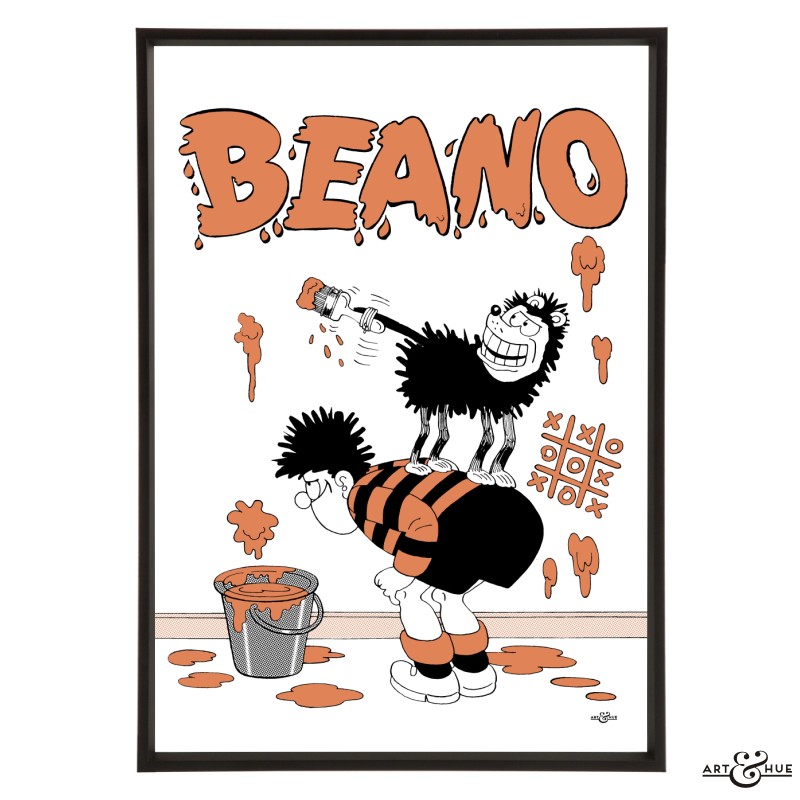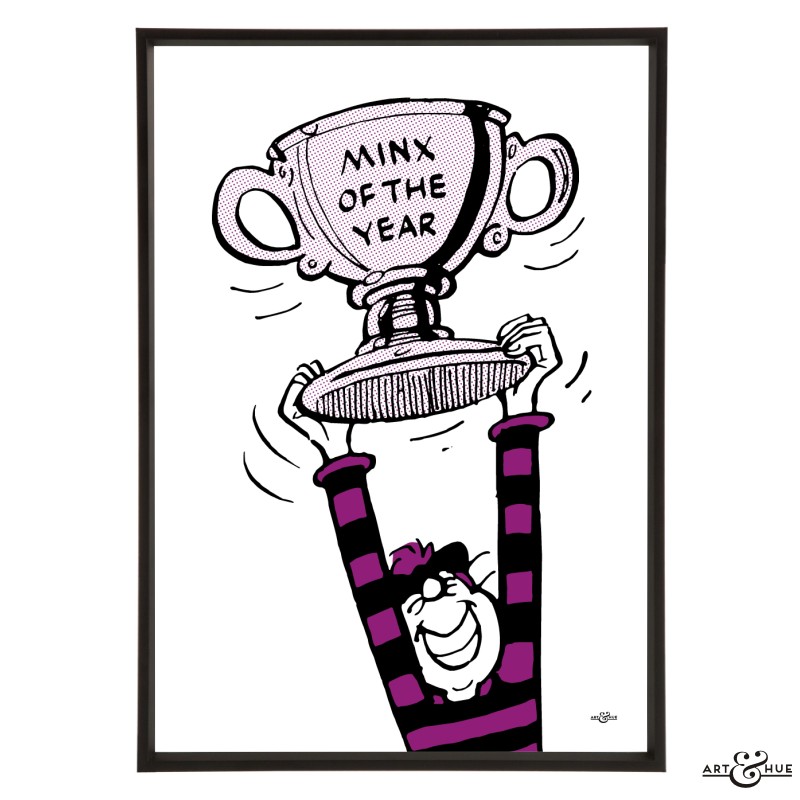 The exhibition is called "
Beano: The Art of Breaking the Rules
" and features over 100 comic artworks from the archives, including original drawings never previously seen in public, as well as works by 50 contemporary artists.
Contributors include Alex Wheatle, Phyllida Barlow, Gilbert & George, Martin Creed, Sarah Lucas, Chris Sievey (otherwise known as Frank Sidebottom), and pop artist Jann Haworth, to name a few. ​
Inside a set of Beanos Record Shop, visitors will find a fully-functioning jukebox curated by Bob Stanley of Saint Etienne. Filled with a selection of music that has been influenced by Beano's riotous spirit, visitors are encouraged to take control of the sound of the show by selecting tracks from it.
First released in 1938 and still crafted weekly from its home in Dundee, Beano has always applied one simple rule – rules should be broken, and this exhibition looks to explore both Beano's and contemporary art's unruliness and irreverence.
You can book tickets online here, or call 0333 320 2836 for phone bookings, and make sure to pass through the shop when you visit to see (and perhaps purchase) the Art & Hue prints!
Closed on Mondays (except for school holidays), tickets are on sale, priced at £16 (concessions, child and family tickets also available) via www.somersethouse.org.uk/whats-on/beano-art-of-breaking-the-rules