The 1960s were an exciting era of social upheaval and cultural change, reflected in the youthquake of new music, fashion, and hairstyles.
With the progression of the liberated attitudes of the Swinging Sixties, androgynous styles developed, from shaggy mop-tops for men to pixie crops for women.
Hair kept pace with, or perhaps even accelerated, fashion and social directions as men's hair got longer and women's shorter.
Prior to the superstar hairdressers of the 1960s, it was expected that women would spend hours having their hair cut, set, and styled during their weekly vital salon visits.
With Vidal Sassoon's inventions of the 60s bobs, geometric crops, and the five-point cut, women were liberated from the traditional time-consuming ritual of dressing hair – with a modernist haircut they could wash & go with their minimalist style falling perfectly into place.
In 1963, Nancy Kwan's long hair, famous from "The World of Suzie Wong", was chopped into a sharp modernist bob by Vidal Sassoon for the film "The Wild Affair", at the request of director John Krish.
Vidal cut away three feet of her hair whilst she played chess, after which Terence Donovan photographed the new style on the 9th of August 1963. The image of her new hairstyle was published in the October editions of British & American Vogue (the 1st then 15th October issues respectively) and circled the world.
The revolutionary bob cut heralded a new era of women's mod fashion, as well as making Vidal Sassoon a globally famous hairdresser. Vidal's new hairstyle was previously called the "Quant cut", as it had first featured in her fashion show, but became universally known as the "Nancy Kwan cut".
Nancy Kwan, Quant, Twiggy, Peggy Moffitt, and Mia Farrow defined modernity in the 1960s with their sharp short cuts by House of Leonard & Vidal Sassoon that indicated they were free to spend their time on their life and not their hair.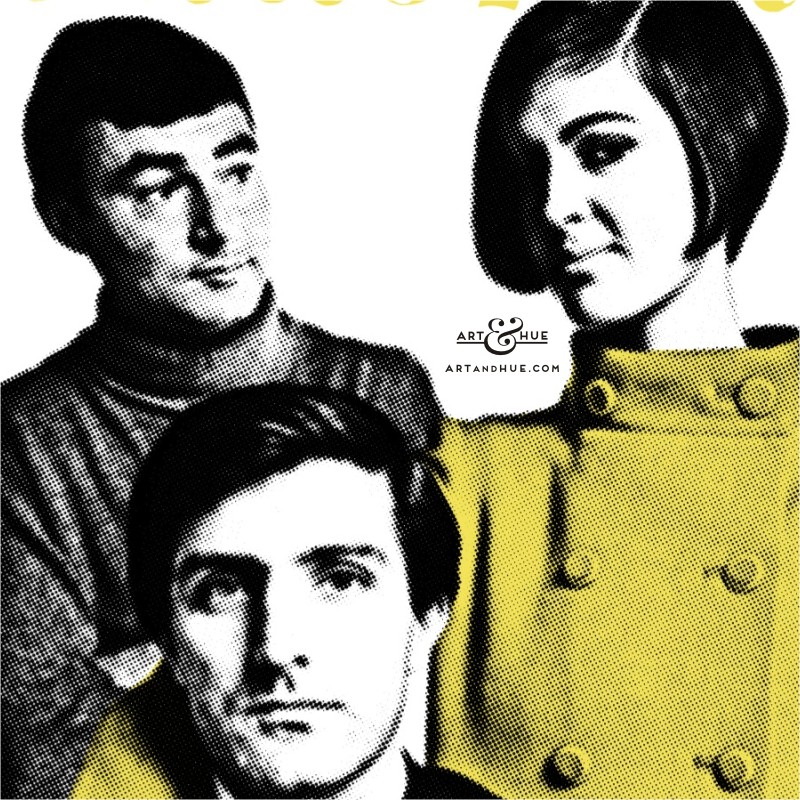 Adopted by the Mod girls of Carnaby Street and the King's Road, the short cuts complemented their minimalist wardrobe and Mod boyfriends, as well as enabling hair to look good even after a windswept jaunt on a
scooter
.
Ready-to-wear hair was so forward-thinking and liberating that it created superstars of the hairdressers of the time, including Vidal Sassoon and the House of Leonard, with some becoming global brands and other hairstylists even modelling for fashion companies.