The Avengers Greeting Cards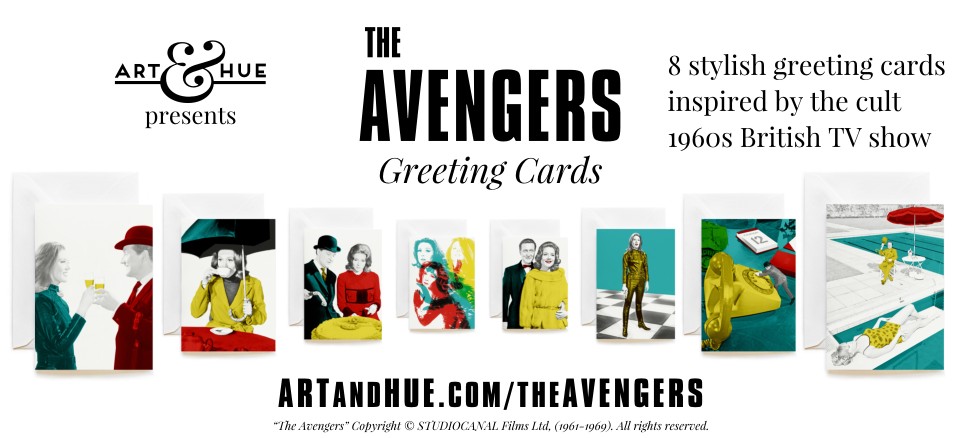 It's no state secret that Art & Hue likes the cult 1960s British TV show "
The Avengers
", as evidenced by the large
pop art collection
of stylish art prints featuring the show's characters.
Starring Diana Rigg as Mrs Emma Peel, and Patrick Macnee as John Steed, prints from the pop art collection have been displayed at the BFI at a pop-up exhibition, and are now on permanent display at Elstree Studios where the show was filmed in the 1960s.
With Dame Diana Rigg's 80th birthday coming up in July, Art & Hue has been inspired to create eight stylish greeting cards featuring reworked images of Emma Peel and John Steed.
An official collaboration with Studiocanal, all cards are available to purchase individually, as well as in groups, and come in A6 size with envelopes.
Printed on carbon-captured papers from sustainable sources, the all-purpose cards are ideal for any occasion – birthdays, congratulations, anniversaries, or simply for a fan of classic television.
See the full collection of The Avengers greeting cards below and at artandhue.com/theavengers
"The Avengers" Copyright © STUDIOCANAL Films Ltd, (1961-1969). All rights reserved.
Copyright © Art & Hue® 2018. All rights reserved.