Susan Polgar – stylish pop art of the chess grandmaster.
In 1991, Susan Polgar became the third woman to be awarded the title of Grandmaster, after Nona Gaprindashvili and Maia Chiburdanidze.
In 2003, Polgar became the first women to be honoured as "Grandmaster of the Year" by the United States Chess Federation.
Also available as part of a group of six: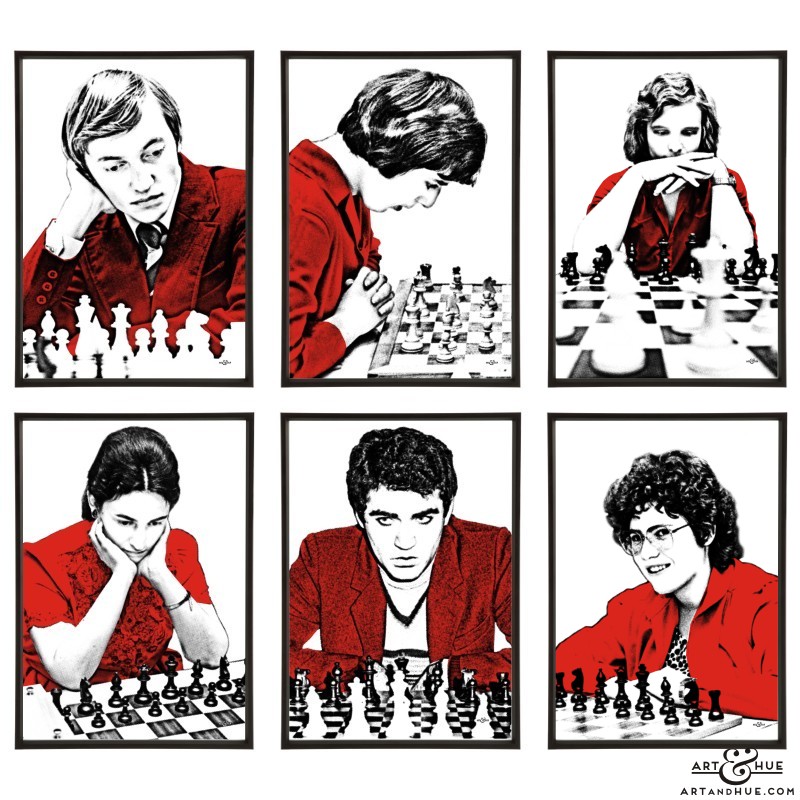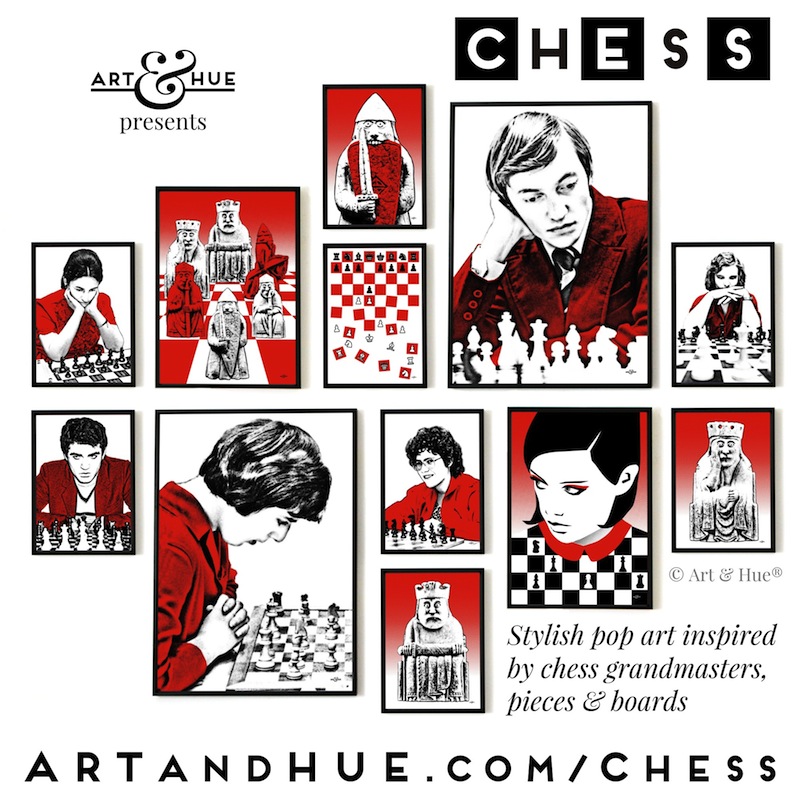 Exclusively by Art & Hue, the Chess pop art collection comes in 3 sizes & 20 colours, all printed on museum-quality archival card of 310gsm, made from 100% cotton, with fine-art pigment inks for longevity.
Available in A4, A3, and A2 sizes to fit standard-size picture frames. Please note that black frame is not included – for a guide on choosing a frame size take a look here.
Copyright © Art & Hue ® 2021. All rights reserved.