Massiel
Stylish pop art of the Spanish singer Massiel who won the European song contest in 1968.
Taking place in London at the Royal Albert Hall following Sandie Shaw's win the previous year, 1968 saw the European Song Contest broadcast in colour for the first time.
The contest was one by Spain's entry Massiel with the catchy uplifting song "La, La, La".
Cliff Richard represented the United Kingdom for the first time (he would go on to take part in the 1973 contest as well) and finished in second place with the enduring song "Congratulations".
Euro Song
Art & Hue presents Euro Song, a collection of stylish pop art featuring singers from across the years in homage to the European song contest.
Originally created to bring the nations of Europe together after the Second World War, the contest has produced singers and groups who endure to this day, as well as creating its own brand of Euro-Speak song titles which transcend language barriers.
Exclusively by Art & Hue, the Euro Song collection is available in three sizes & many colour options, printed on museum-quality archival card of 310gsm, made from 100% cotton, with fine-art pigment inks for longevity.
Available in A4, A3, and A2 sizes to fit standard-size picture frames. Please note that black frame is not included – for a guide on choosing a frame size take a look here.
Part of the Euro Song collection of stylish pop art prints inspired by singers from the European song contest, featuring Art & Hue's signature halftone style (halftone is an age-old technique that uses dots to make up the printed image, similar to newspapers or comic books).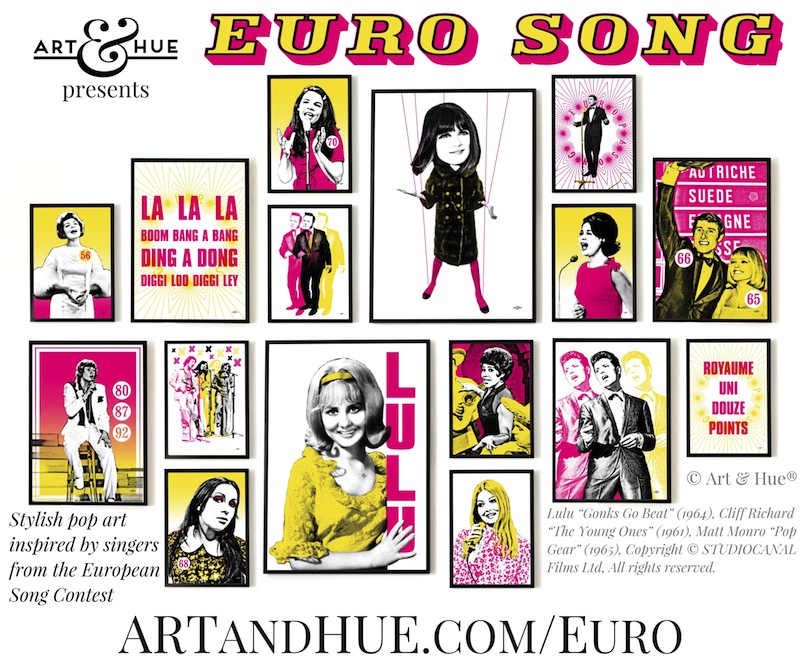 Also available as part of a group of four prints.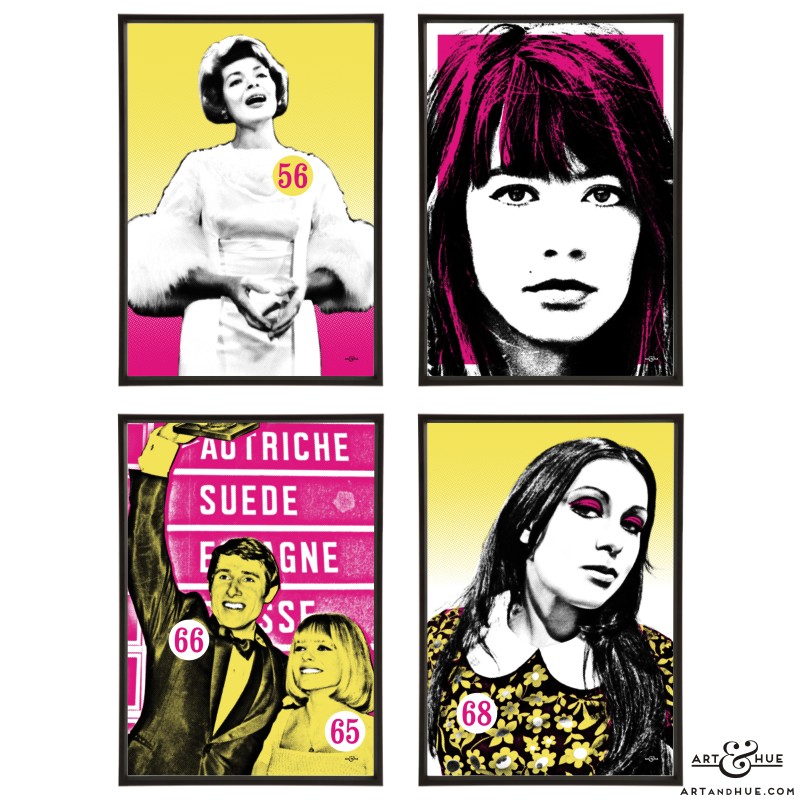 Copyright © Art & Hue® 2016-2023. All rights reserved.