Charles I Pop Art
Stylish pop art print of King Charles I, part of the
The Tudors & The Stuarts
collection by Art & Hue.
The son of King James VI & I, Charles I ascended to the throne in 1625 and coronated in 1926. His belief in the divine right of kings led to disputes with Parliament and the English Civil War which resulted in his execution in 1649. England entered the Interregnum (a republic between reigns) until the restoration of the monarchy with Charles I's son Charles II proclaimed King in 1660.
Also available as part of a group of 3, 7 & 12.
Available in A4, A3, and A2 sizes to fit standard-size picture frames. Please note that black frame is not included – for a guide on choosing a frame size take a look here.
Exclusively by Art & Hue, the The Tudors & The Stuarts pop art collection comes in 3 sizes & 20 colours, all printed on museum-quality archival card of 310gsm, made from 100% cotton, with fine-art pigment inks for longevity.
This print is part of the The Tudors & The Stuarts pop art collection, featuring Art & Hue's signature halftone style (halftone is an age-old technique that uses dots to make up the printed image, similar to newspapers or comic books).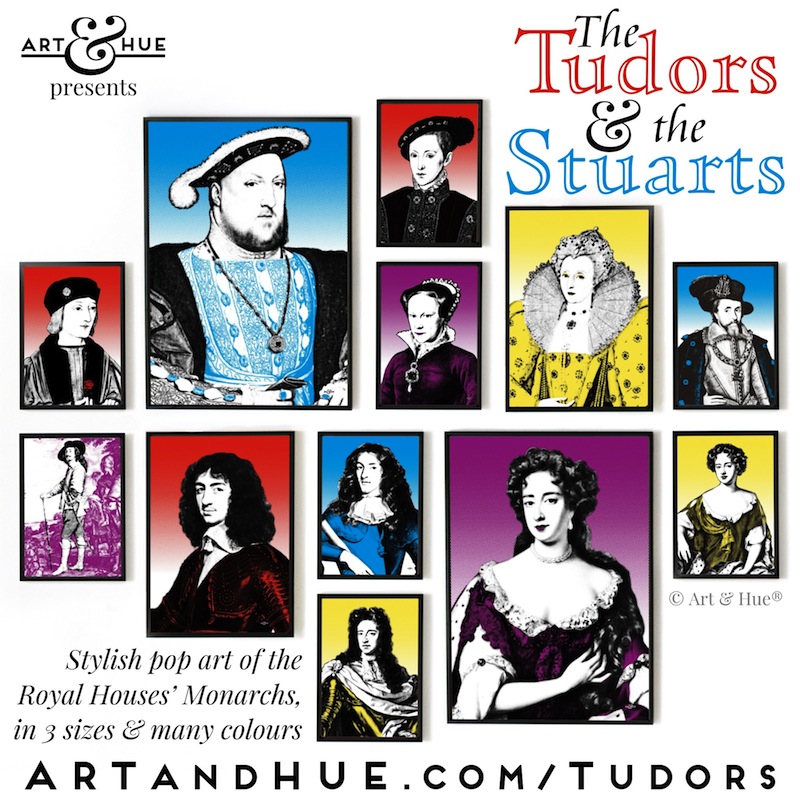 Copyright © Art & Hue® 2022. All rights reserved.