School for Scoundrels – New Pop Art and Free Screening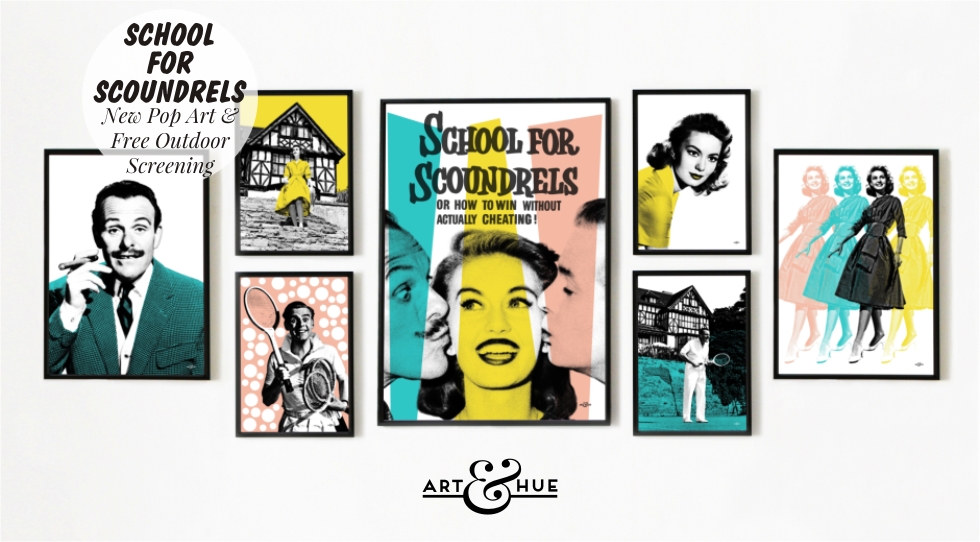 To coincide with the film screening at The Laura Ashley Manor Hotel near Elstree on Sunday the 29th of May, Art & Hue has created a collection of seven pop art prints based on the film School For Scoundrels, available in three sizes and 17 colour options.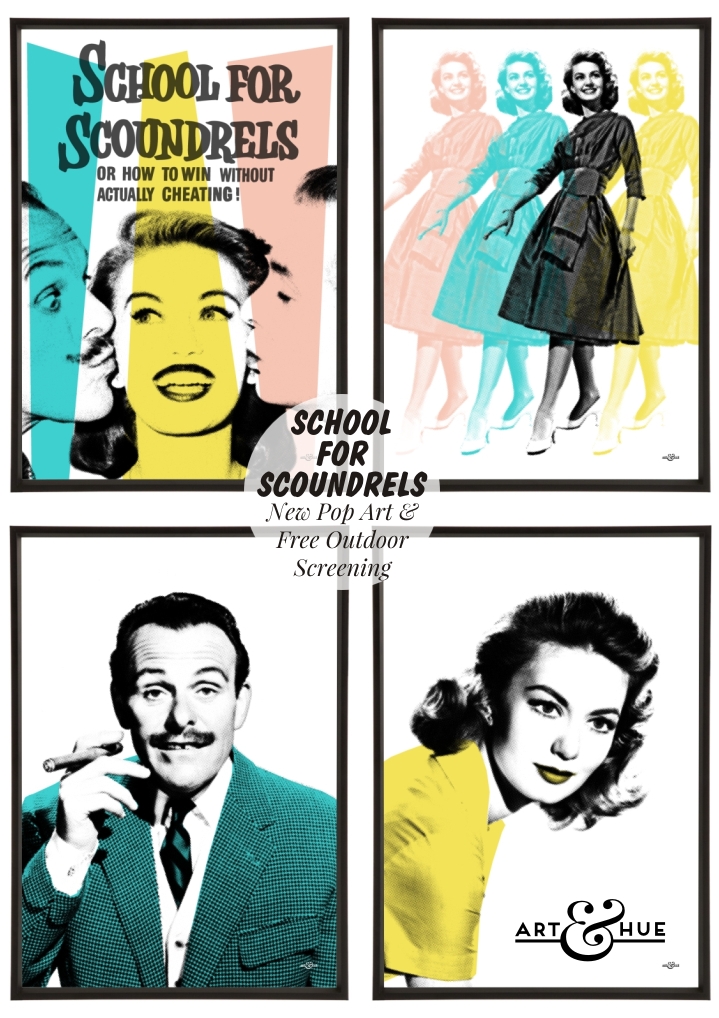 School for Scoundrels is a pleasurable example of Mid-Century British cinema that still charms to this day. Starring the irrepressible comedian with his distinctive gap-toothed smile, British film icon Terry-Thomas is on top form as the gentleman-bounder, smitten by Janette Scott and keen to humiliate Ian Carmichael.
Starring the daughter of national treasure Thora Hird, Janette Scott carved out a successful career in many British & American films but her leading-lady role in School for Scoundrels is one that is fondly remembered as a fan-favourite.
Filmed in and around Elstree Studios, the tennis scenes at "The Old Chippentonian Tennis Club" were shot at what was formerly known as The Edgwarebury Hotel. The hotel is now called the Laura Ashley Manor Hotel Elstree, with the building's original features restored, and still welcomes guests all these years later.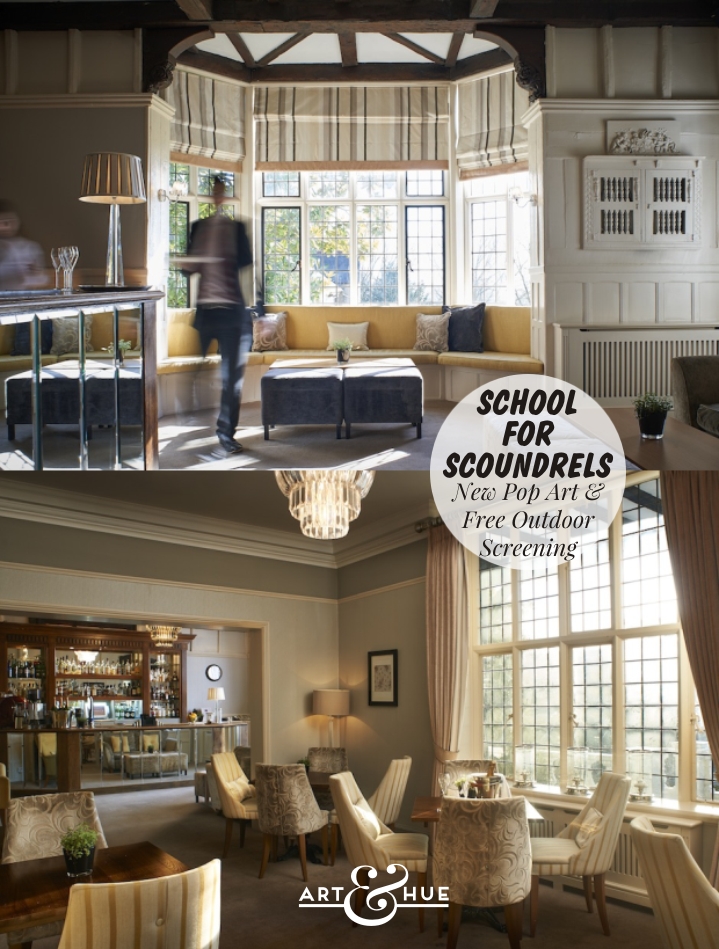 On the 29th of May 2016, Laura Ashley Hotels, in association with Elstree Studios and Studiocanal, have organised a free open-air screening of School for Scoundrels on the very spot where the comical tennis matches took place.
To attend to see the film where it was shot, as well as see the film's leading lady Janette Scott, who will be attending the screening and taking part in a Q&A, book a ticket via Eventbrite.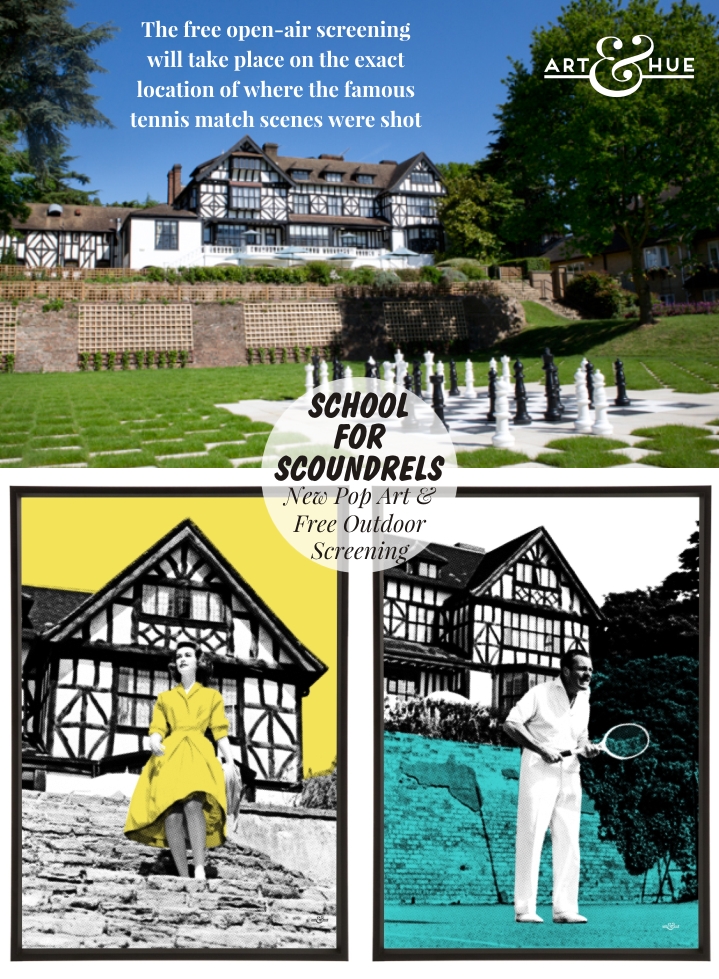 Commander Sir Arthur Trevor Dawson, was the owner and first occupant of the "Edgwarebury House". It was turned into a private country club in the early 1930's and remained so until the late 1960's when it was then turned into a hotel.
The building's original features have been largely retained such as the front door which was originally part of the dungeons in Lewes Castle, and some of the wood used in the building was actually from ships involved in the battle of the Spanish Armada. The wooden panels in the Beaufort Room are believed to date back to the 1600's and in the bar, the old Gothic panels are made from ships lockers.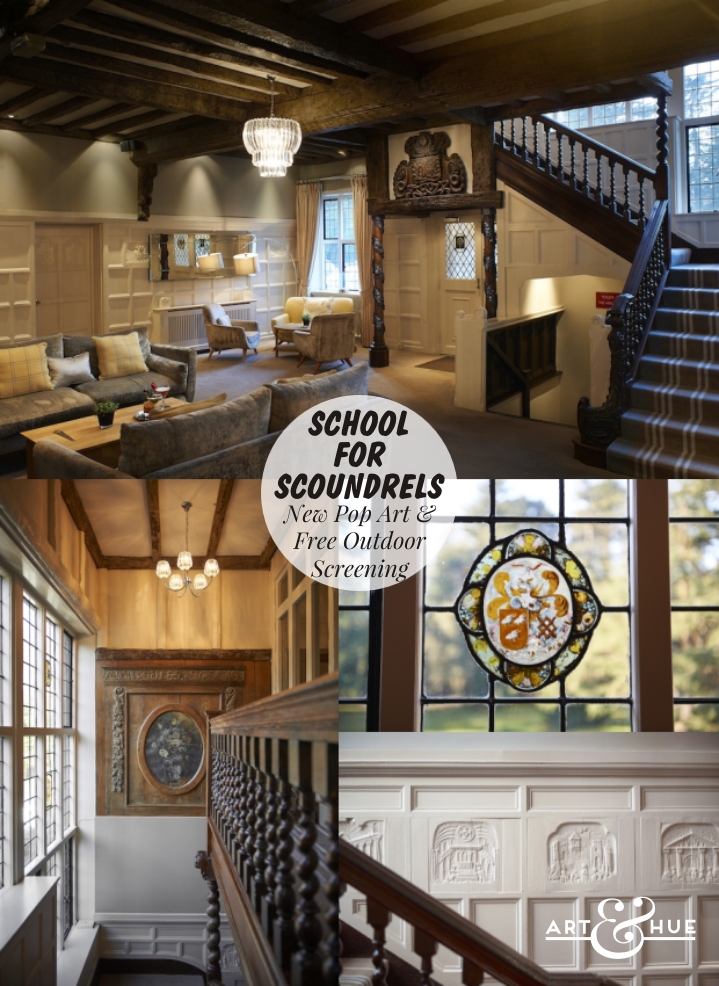 All of the rooms have been individually styled using Laura Ashley products with all of the decor at The Manor available for guests to buy online from the Laura Ashley website.
See the full School For Scoundrels pop art collection at http://artandhue.com/sfs/