55 Years of James Bond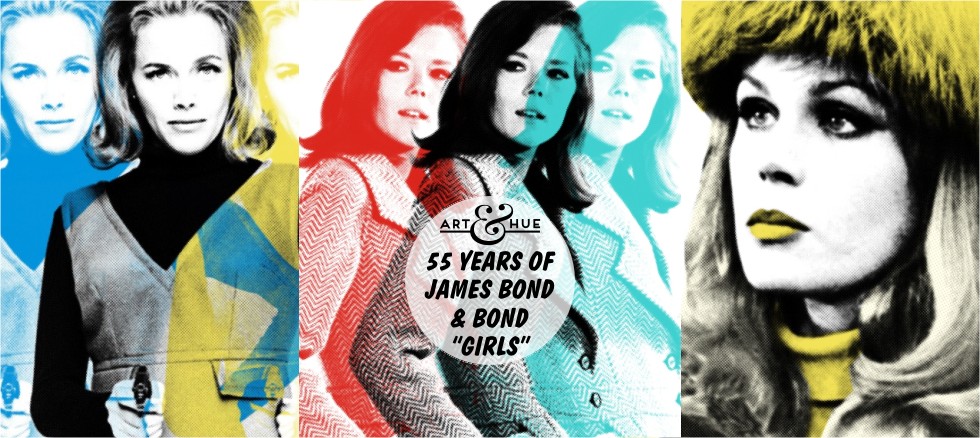 James Bond has become a British institution recognised around the world and the long-running spy film series all started 55 years ago.
2017 marks 55 years since the first ever Bond film when Dr. No started filming on the 16th of January 1962 and premiered in October of the same year.
Gadgets, glamour, and guns – they've become familiar to global audiences and no spy film or TV show can use them without being aware of the legacy of the suave British agent 007.
The year before the first ever Bond film "Dr. No" started production, Sean Connery cut a dash as a London gangster in the British noir film "The Frightened City".
Seduction, guns, judo, and drinks – with hindsight it makes perfect sense that Cubby Broccoli would want to cast the vital Scotsman as 007 after seeing Connery steal this tale of London crime gangs and protection rackets.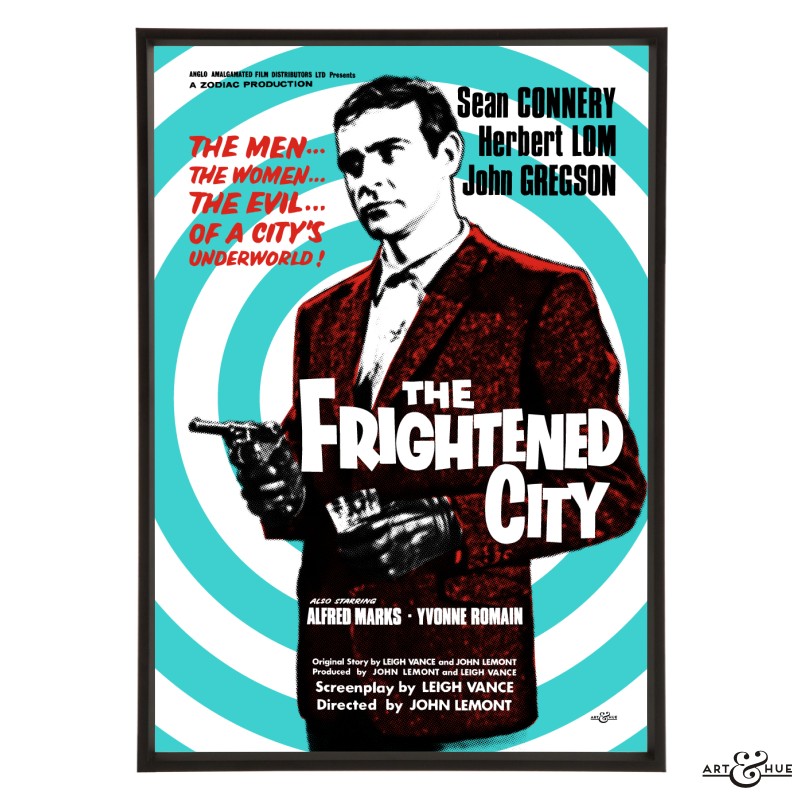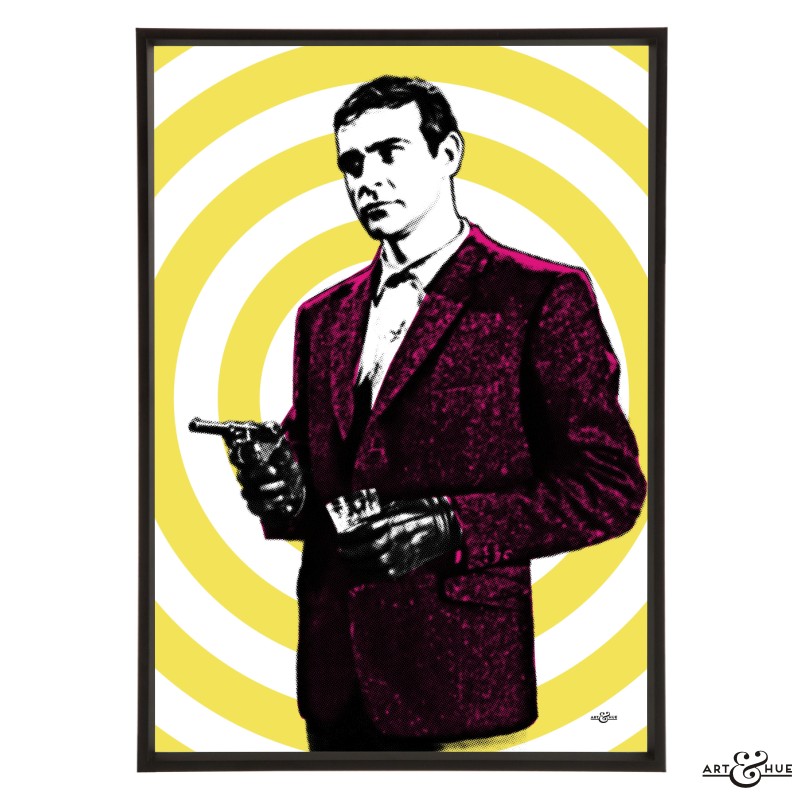 The term "Bond Girl" seems to apply to all actresses that have appeared in the spy films, whatever their age or attributes – many were strong, independent, and inspirational women who were Bond's match.
As well as the first Bond Sean Connery, Art & Hue has stylish pop art of iconic actresses who have appeared in some of the Bond films. From the tough Honor Blackman in "Goldfinger", to the only woman to take Bond up the aisle, Diana Rigg in "On Her Majesty's Secret Service", both graduated from the classic 1960s series The Avengers to James Bond, whereas Joanna Lumley moved in the other direction – from "OHMSS" to The New Avengers.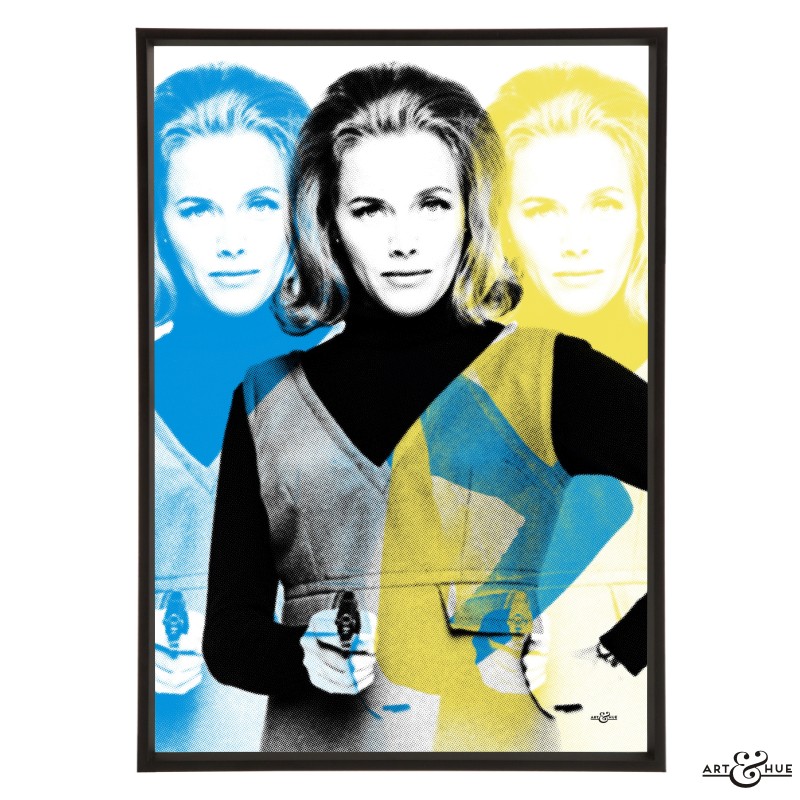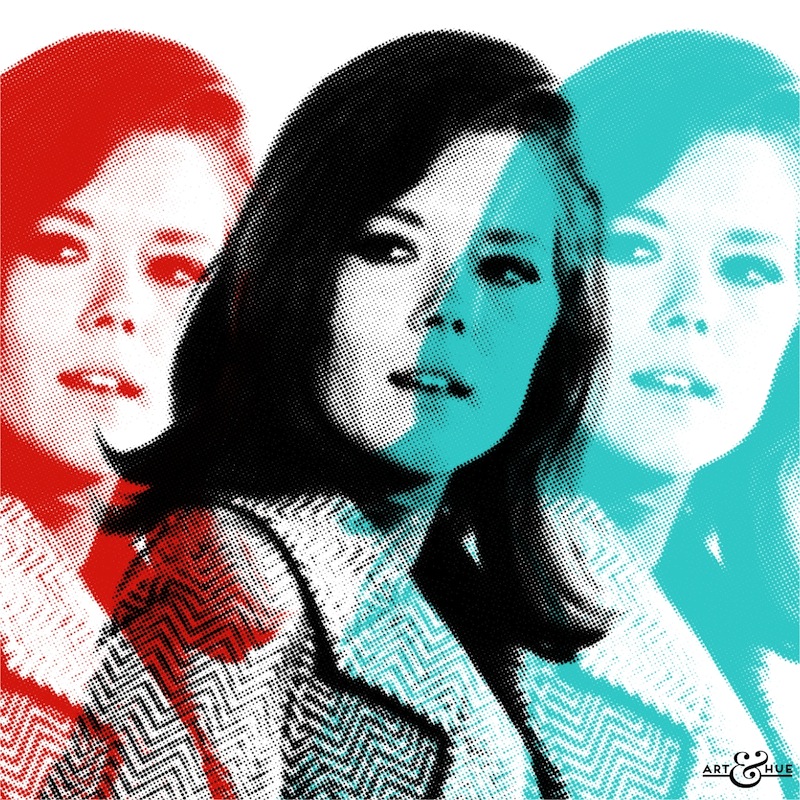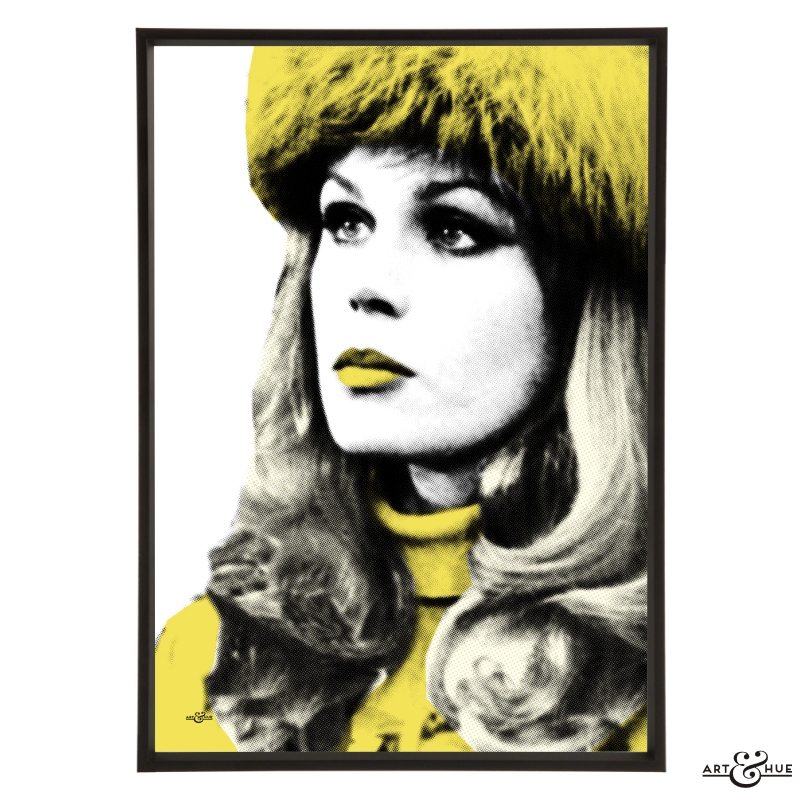 Valerie Leon
appeared in two Bond films, in a supporting role as a receptionist in "The Spy Who Loved Me" with Roger Moore, and got frisky with Sean Connery in "Never Say Never Again", when he reprised the role of 007 in 1983.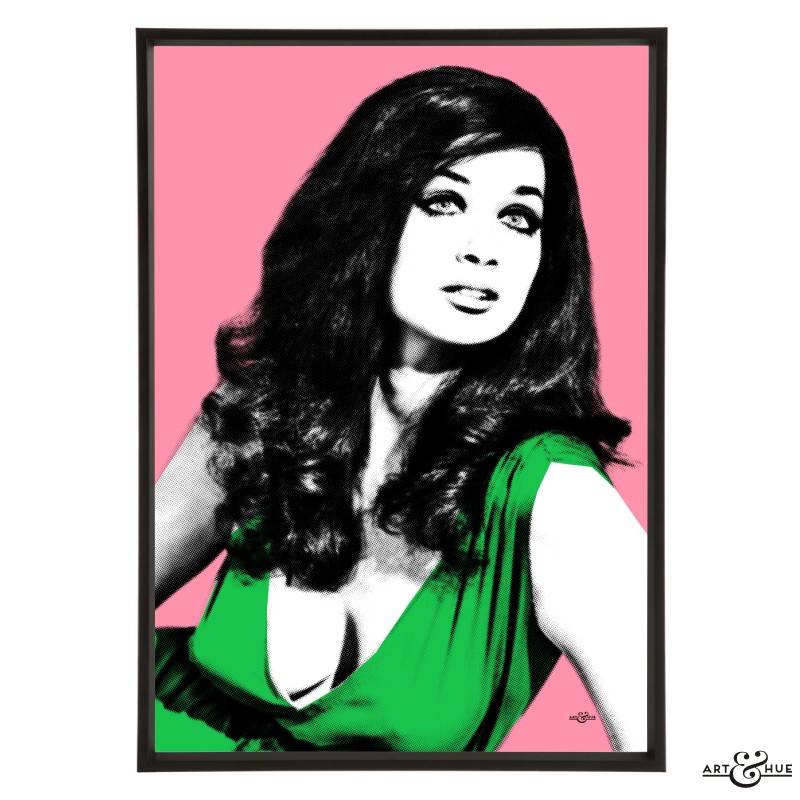 Actress and model
Jeanne Roland
also appeared in two Bond films, the unofficial "Casino Royale" and the official "You Only Live Twice", both in 1967, after she had modelled Vidal Sassoon's modernist hairstyle as featured in
this pop art print
.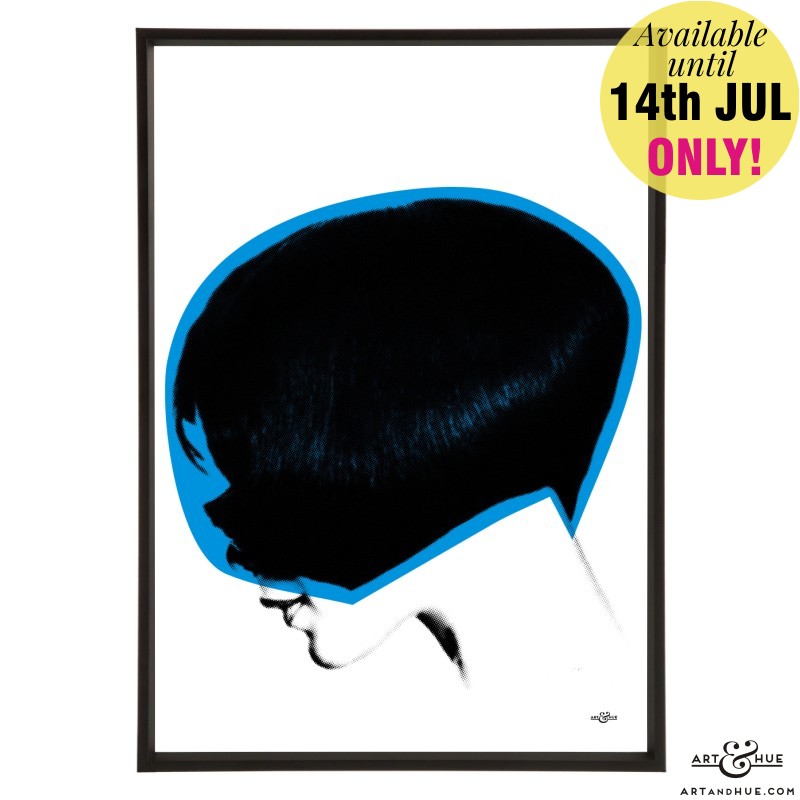 There are also pop art prints which feature Anouska Hempel (who appeared in "On Her Majesty's Secret Service") as a vampire in "Scars Of Dracula", part of the Hammer Horror pop art collection; and, celebrating her 80th birthday today is Shirley Eaton, who was painted gold in "Goldfinger", on the pop art version of the poster for Carry On Sergeant, the first Carry On film of the most prolific British film series (yes, more films than Bond) in which she appeared as Bob Monkhouse's wife.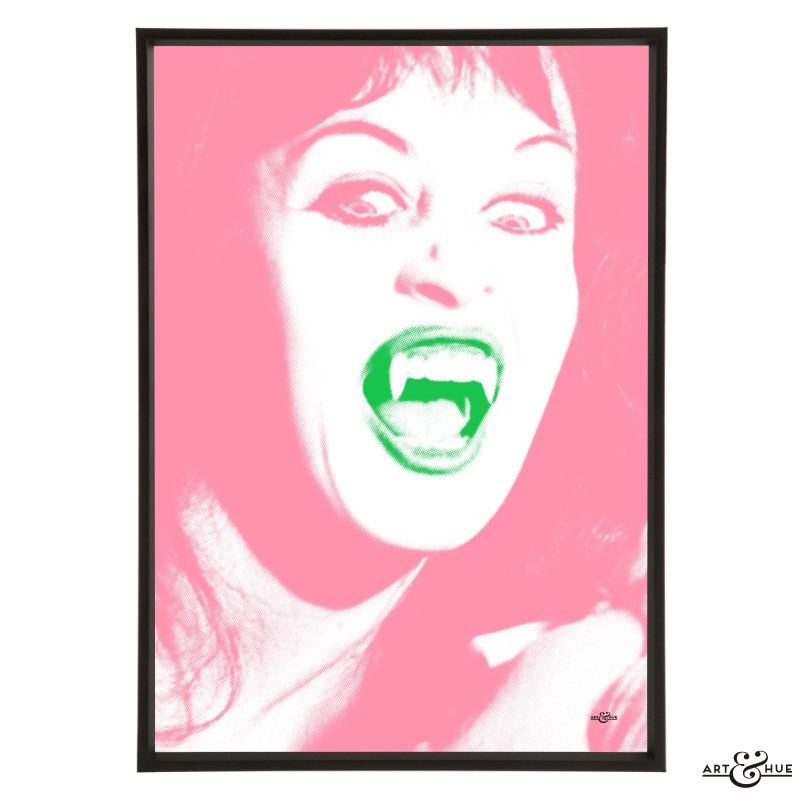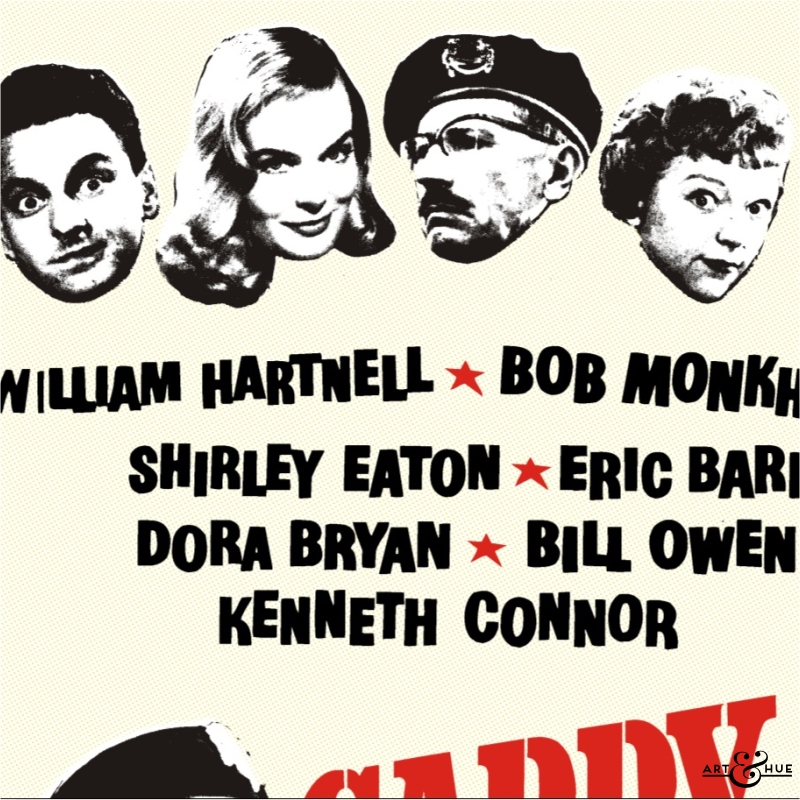 Take a look at a selection of pop art prints by Art & Hue below which feature actresses who have appeared in the Bond films: