Tony Miles – stylish pop art of the chess grandmaster.
In 1976, Anthony John Miles became the first chess player born in Britain to achieve the status of Grandmaster.
Born in the Birmingham suburb of Edgbaston, Miles inspired a generation of British chess players when he beat Karpov in 1980, replying to Karpov's opening gambit with an unknown move which he later jokingly called his "Birmingham defence".
Miles died at the age of 46 in 2001 but left behind a legacy of British success on the international stage to inspire subsequent homegrown players.
Also available as part of a group of six: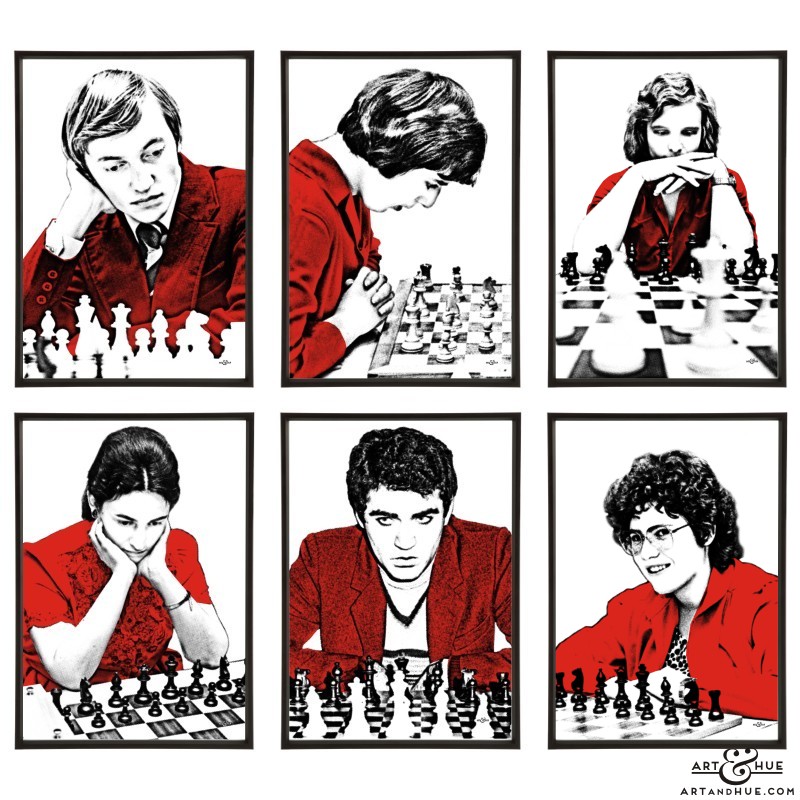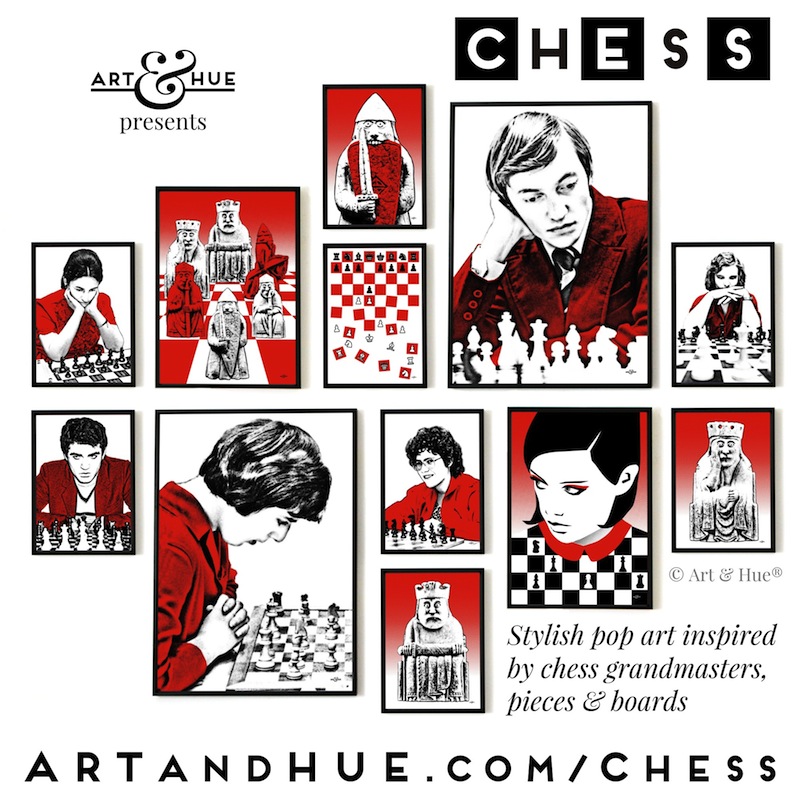 Exclusively by Art & Hue, the Chess pop art collection comes in 3 sizes & 20 colours, all printed on museum-quality archival card of 310gsm, made from 100% cotton, with fine-art pigment inks for longevity.
Available in A4, A3, and A2 sizes to fit standard-size picture frames. Please note that black frame is not included – for a guide on choosing a frame size take a look here.
Copyright © Art & Hue ® 2021. All rights reserved.