Sandwina Pop Art
Born Katharina Brumbach in 1884, the pioneering female bodybuilder from Vienna became known as Sandwina after defeating the father of bodybuilding,
Eugen Sandow
, in a weightlifting challenge.
She successfully lifted 300 pounds above her head in the contest whereas Sandow only managed to raise the weight to his chest after which she gained the title The Great Sandwina (a feminisation of Sandow).
As part of the Barnum & Bailey troupe, one of her trademark moves was to lift her husband above her head using one hand, a feat she continued to perform until almost 60 years old, after which she retired from circus life to open a restaurant and bar, occasionally bending metal bars to entertain patrons.
Contrary to popular opinion of the day, Eugen Sandow encouraged women to exercise for "health and happiness".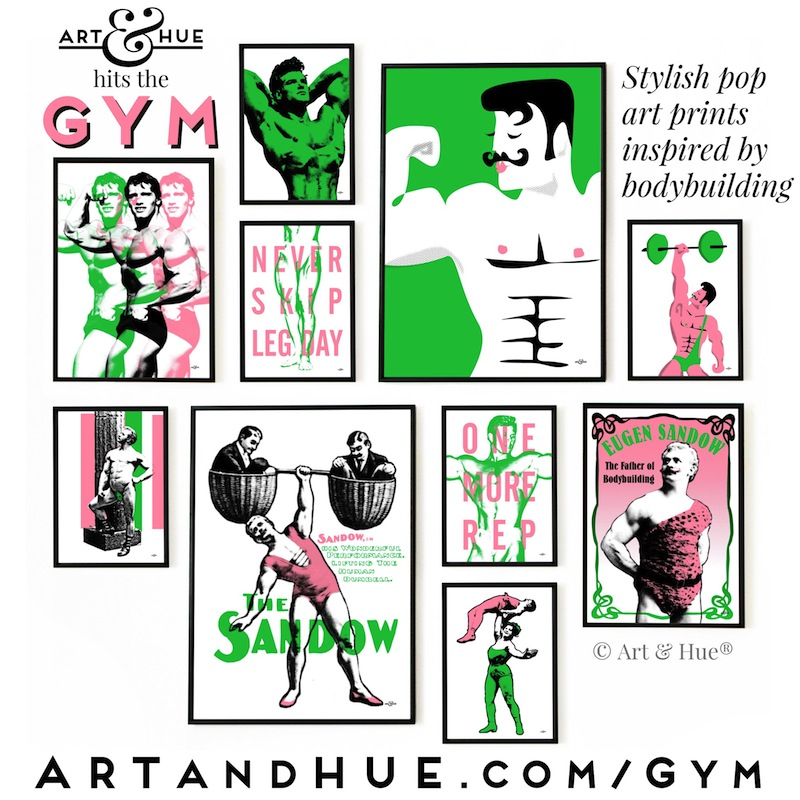 Sandwina Pop Art
Exclusively by Art & Hue, the collection is available in three sizes and many colour options, all printed on museum-quality archival card of 310gsm, made from 100% cotton, with fine-art pigment inks for longevity.
Available in A4, A3, and A2 sizes to fit standard-size picture frames. Please note that black frame is not included – for a guide on choosing a frame size take a look here.
Part of the GYM collection of stylish pop art prints inspired by bodybuilding, featuring Art & Hue's signature halftone style (halftone is an age-old technique that uses dots to make up the printed image, similar to newspapers or comic books).
Copyright © Art & Hue ® 2019. All rights reserved.