Monica Vitti
Star of the 1966 film "Modesty Blaise", Monica Vitti looks amazing in each and every costume change throughout the fun camp spy-fi romp.
Co-starring Terence Stamp and Dirk Bogarde, the film is worth watching for the op-art sets alone and the infectious theme music.
"Modesty Blaise" was the first English-speaking film for Monica who had a successful Italian film career, before and after Modesty, appearing in films including "Il Disco Volante" and "Le Fate" with Claudia Cardinale and Capucine.
Find "Modesty Blaise" on DVD at Amazon.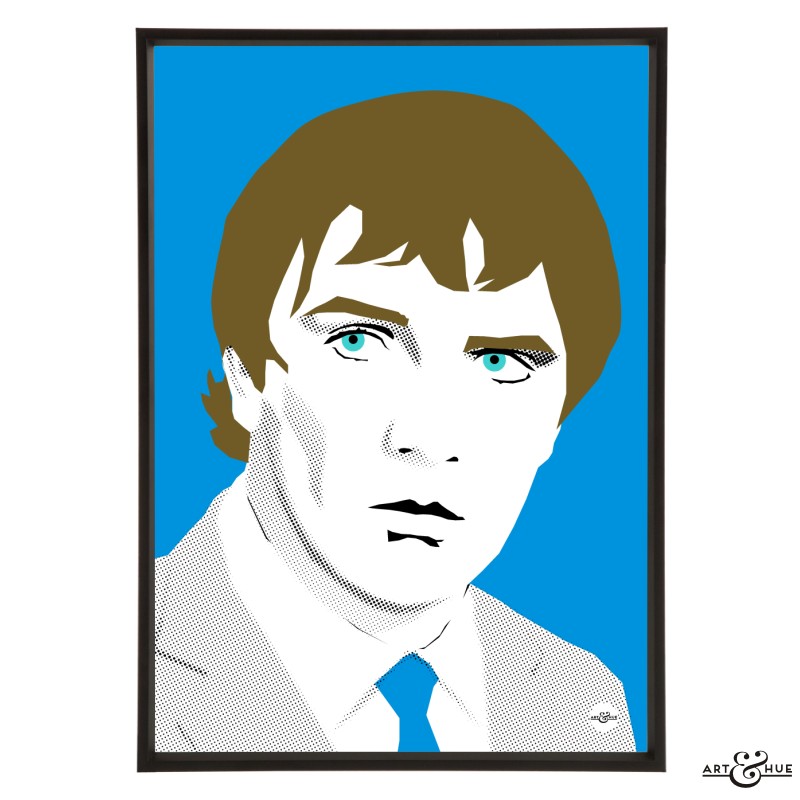 Monica Vitti Pop Art
Exclusively by Art & Hue, the collection is available in three sizes and many colour options, all printed on museum-quality archival card of 310gsm, made from 100% cotton, with fine-art pigment inks for longevity.
Available in A4, A3, and A2 sizes to fit standard-size picture frames. Please note that black frame is not included – for a guide on choosing a frame size take a look here.
Part of the 1960s Capers collection of stylish pop art prints inspired by 1960s spy & crime films & TV shows, featuring Art & Hue's signature halftone style (halftone is an age-old technique that uses dots to make up the printed image, similar to newspapers or comic books).
Copyright © Art & Hue ® 2019. All rights reserved.