Inspired by Mid-Century print techniques and the graphic vernacular of the time, Art & Hue's collection of pop art prints creates a Modernist Alphabet of stylish over-printed letters, numbers, & characters which can be personalised.
Available in three sizes & 14 colour options.
Available in A4, A3, and A2 sizes to fit standard-size picture frames. Please note that black frame is not included – for our guide on choosing a frame size take a look here.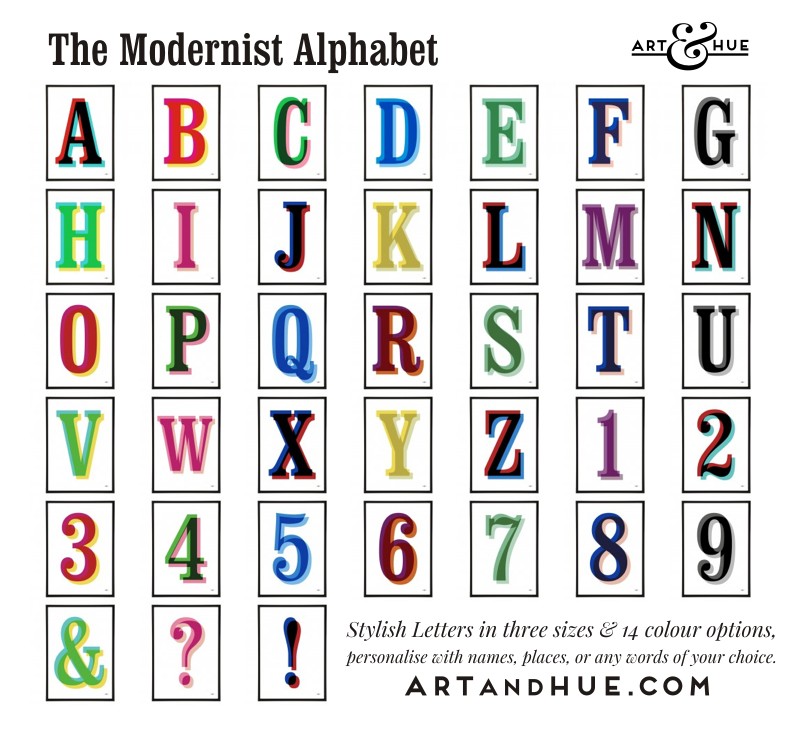 Copyright © Art & Hue® 2018. All rights reserved.