George Formby Pair
Stylish pop art of the British performer
George Formby
with his banjolele, part of the
Guitars
collection by Art & Hue, and a pop art reworking of the poster for "
Turned Out Nice Again
".
Whilst George Formby with his banjo ukulele is not a typical axe man, as the banjo uke is not strictly a guitar, it is a stringed instrument with a body and a neck nevertheless so it would have been churlish not to include one of Britain's most popular entertainers.
George was one of Britain's biggest stars, along with Gracie Fields, and provided joy to cinemagoers through his many films including "Keep your Seats, Please" with Alastair Sim, which featured his classic song "When I'm Cleaning Windows", and "Turned Out Nice Again", to name just a couple.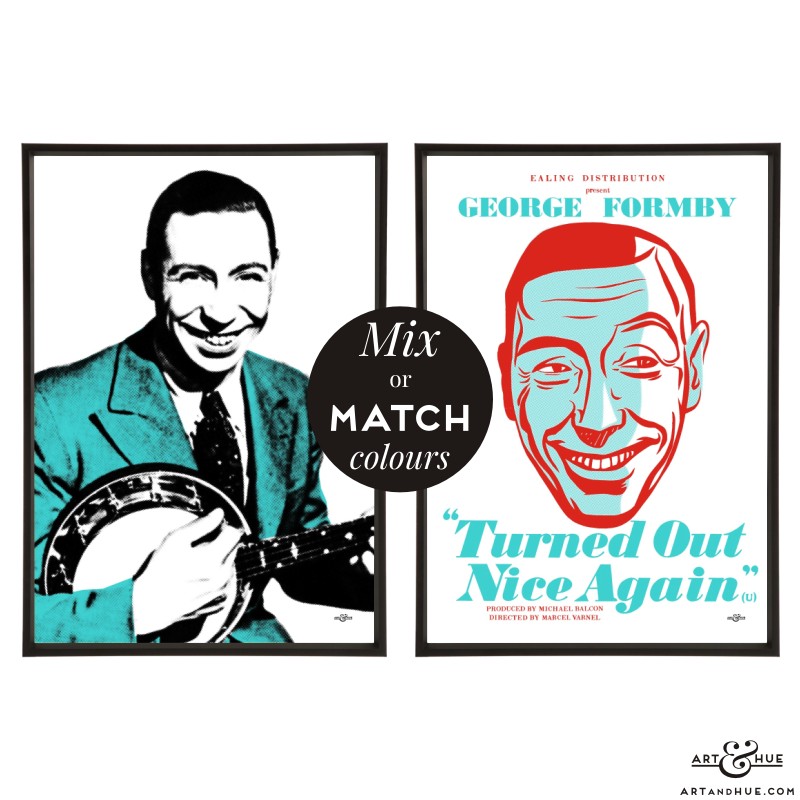 George Formby Pop Art
Exclusively by Art & Hue, these prints are available in three sizes and many colour options, all printed on museum-quality archival card of 310gsm, made from 100% cotton, with fine-art pigment inks for longevity, featuring Art & Hue's signature halftone style (halftone is an age-old technique that uses dots to make up the printed image, similar to newspapers or comic books).
Available in A4, A3, and A2 sizes to fit standard-size picture frames. Please note that black frames are not included – for a guide on choosing a frame size take a look here.
Also available individually – George Formby & Turned Out Nice Again.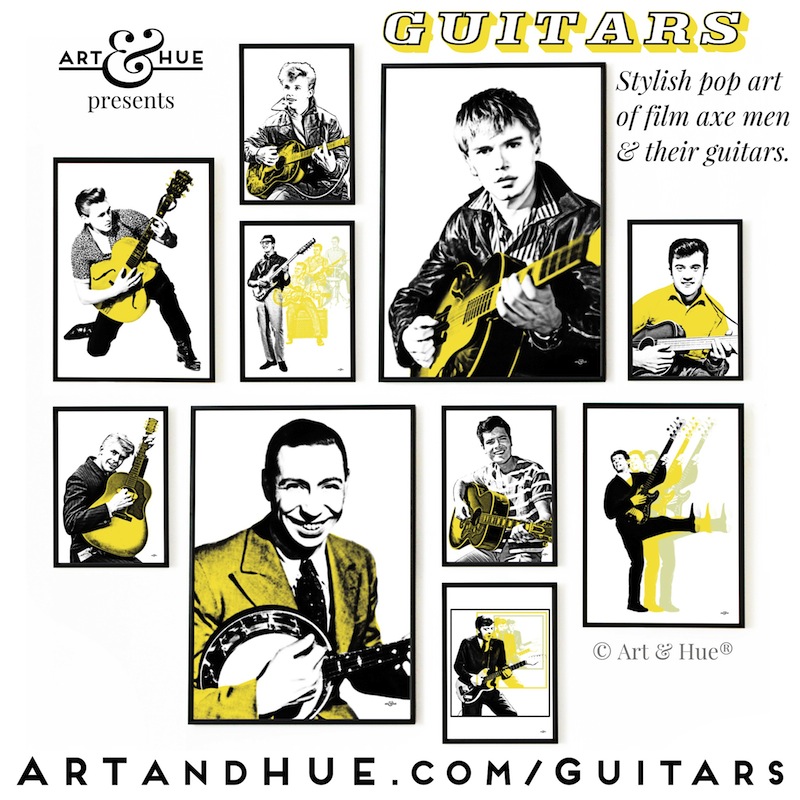 "Keep Your Seats, Please" (1936), "Turned Out Nice Again" (1941), Copyright © STUDIOCANAL Films Ltd, (1936) All rights reserved.
Copyright © Art & Hue ® 2019-2020. All rights reserved.