Eugen Sandow Pop Art
Eugen Sandow is widely known as the father of bodybuilding. He enthralled Victorian society with feats of strength and displays of his physique.
Considering the somewhat puritanical morality of the Victorian age, it's surprising to learn that men and women would gather to swoon over the almost-naked figure of Sandow as he flexed and posed.
He modelled himself on the Greco-Roman ideal to develop a musculature to resemble classical marble statues.
Sandow found instant fame in London when he entered a strength challenge at the Royal Aquarium Music Hall in London. Round one of the competition against Charles A. Sampson for the title of "The Strongest Man on Earth" took place on the 29th of October 1889.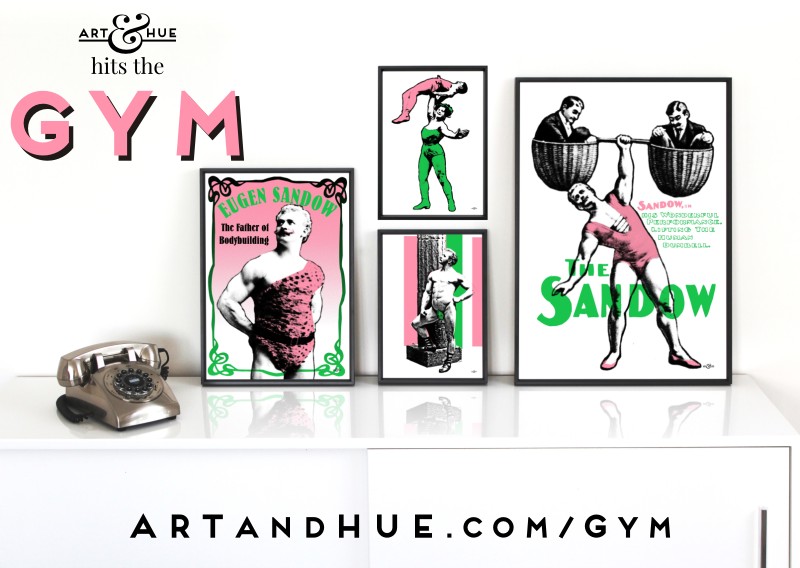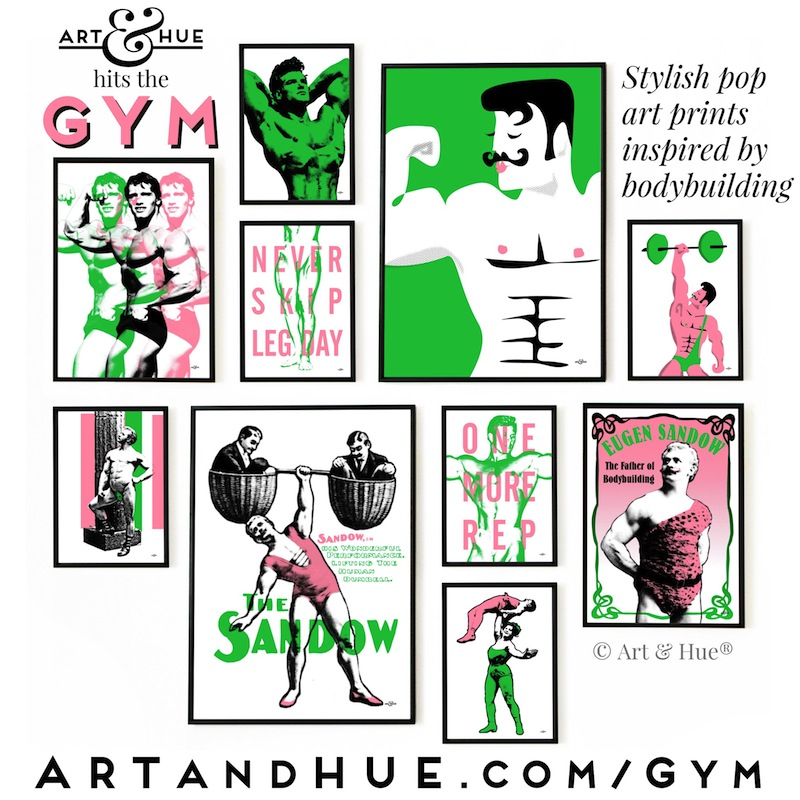 The conclusive Round Two on the 2nd of November, judged by the Marquis of Queensberry, the boxing rules inventor, almost didn't happen as Sandow was prevented from entering the venue until he broke the door down.
Overnight, Sandow became an instant celebrity for his successful challenge and secured a music hall contract to perform feats of strength nightly.
In 1901, Sandow organised what is widely regarded to be the world's first major bodybuilding contest called "The Great Competition". Judged by Sandow, the Sherlock Holmes creator Sir Arthur Conan Doyle, and sculptor Sir Charles Bennet Lawes-Wittewronge, the contest took place at the Royal Albert Hall on the 14th of September 1901.
The first superstar personal trainer, Sandow opened a gymnasium and published books, as well as the first monthly bodybuilding magazine, invented exercise equipment, and is credited with first coining the term "body-building".
He went on regional and international tours with his shows of strength, becoming a globally famous figure with his influence spreading far and wide, to royalty in fact with the Prince of Wales, who was to become King Edward VII, seeking out Sandow's autograph, and King George V following his instructions for physical exercise.
Without his accomplishments, modern bodybuilding would not exist as we know it. Sandow's influence continues to this day and is honoured by one of the highest accolade in professional bodybuilding, the Mr. Olympia award called The Sandow.
In 1950, Steve Reeves won the Mr. Universe contest in London and was awarded one of the original Sandow trophies from The Great Competition of 1901. The Sandow trophy was revived in 1977 for the overall winner of the Mr. Olympia competition and continues to be awarded to the victors to this day.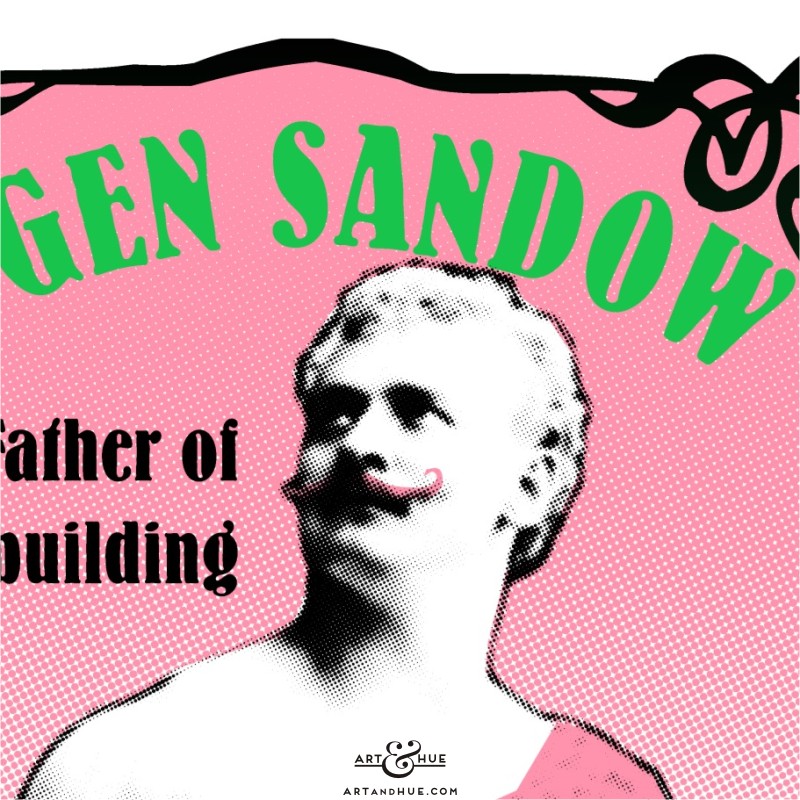 Eugen Sandow Pop Art
Exclusively by Art & Hue, the collection is available in three sizes and many colour options, all printed on museum-quality archival card of 310gsm, made from 100% cotton, with fine-art pigment inks for longevity.
Available in A4, A3, and A2 sizes to fit standard-size picture frames. Please note that black frame is not included – for a guide on choosing a frame size take a look here.
Part of the GYM collection of stylish pop art prints inspired by bodybuilding, featuring Art & Hue's signature halftone style (halftone is an age-old technique that uses dots to make up the printed image, similar to newspapers or comic books).
Copyright © Art & Hue ® 2019. All rights reserved.