Cliff Richard
Born in India, like Joanna Lumley, as Harry Webb, Cliff is the original British rock'n'roll star, with an enduring career that still sees him touring. Cliff Richard has been an influential figure in British culture, providing the soundtrack to our lives with even The Beatles crediting Cliff for producing the first British songs worthy of listening to.
Originally compared to the King of Rock'n'Roll, Cliff found his own style with The Shadows to create memorable songs that are still played to this day, including 67 Top Ten hit singles, and the only artist to have had a number one single in five consecutive decades.
"Move It", widely regarded as the first true British rock'n'roll single, "Living Doll", "Summer Holiday", "The Young Ones", and "Bachelor Boy" are just some of his previous hits that remain in the British psyche. Later years saw hits including "Devil Woman", "We Don't Talk Anymore", "Wired For Sound", "Some People", "Mistletoe & WIne", and "The Millennium Prayer" topping the charts.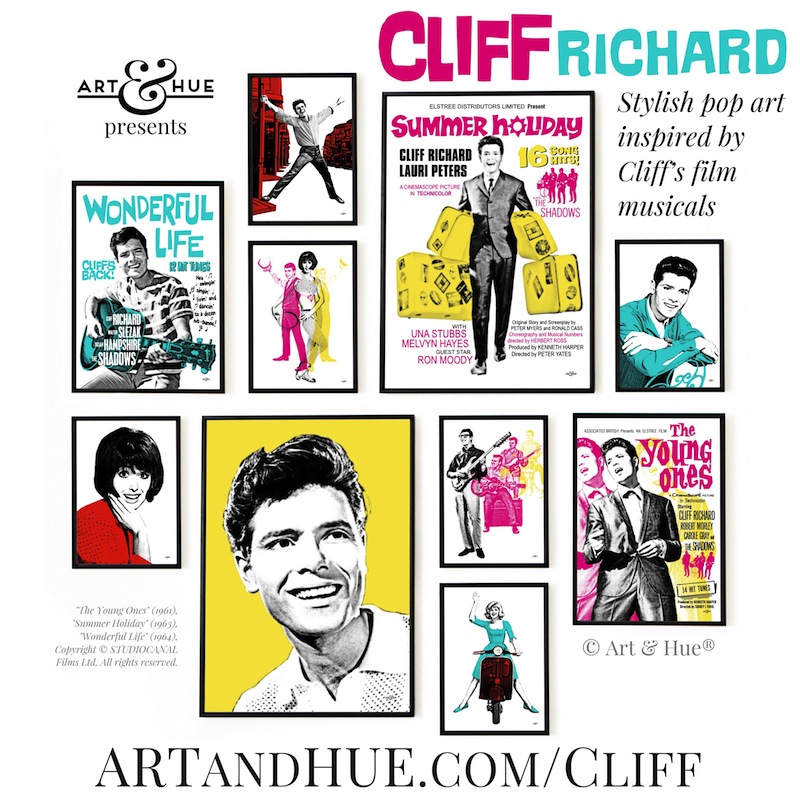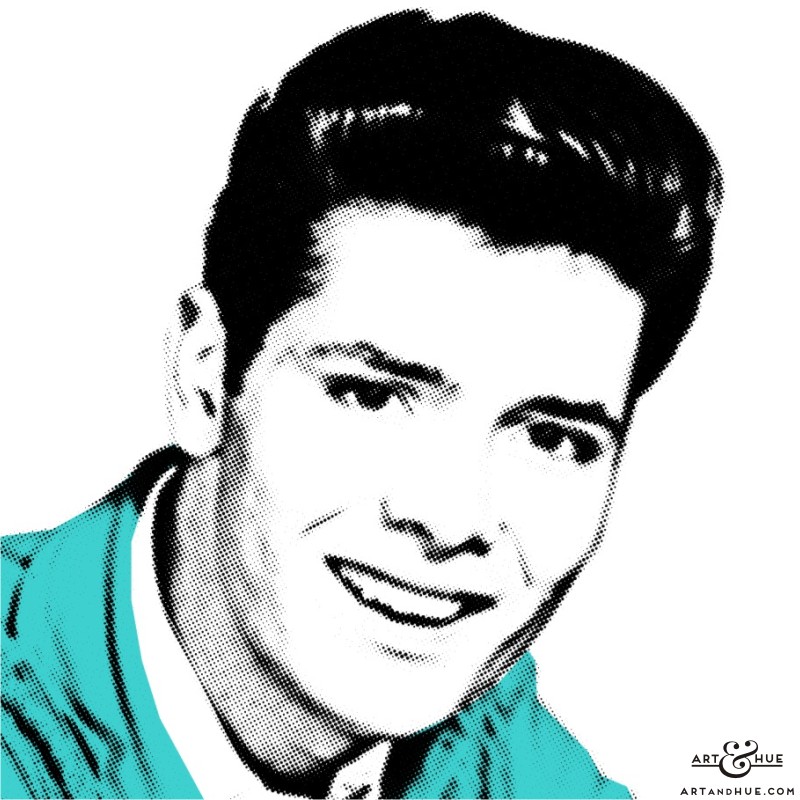 With a clean-living reputation seemingly at odds with that of the stereotypical rock or pop star, in many ways Cliff's wholesome lifestyle is more rebellious because of it, and pre-dates the current "straight-edge" movement of millennials who have chosen to reject drugs and alcohol (although Cliff does have an interest in fine wine with his Portuguese vineyard).
A film, music, and fashion icon (he used to shop at John Stephen's Carnaby Street boutiques in the 1960s where, the story goes, John Stephen created a mohair jumper from a rug overnight especially for the singer), Cliff was robbed at the Eurovision Song Contest in 1968 when "Congratulations" placed second behind Spain's winning entry "La La La" but, ironically, Cliff's song is such a popular hit, most people assume it won.
Cliff is still writing and performing, with last year seeing the release of his 44th album "Rise Up".
Cliff only made a few films but their impact has been enduring. Cliff's acting debut was in the 1959 film "Serious Charge" in which he sang "Living Doll".
This was followed by "Expresso Bongo", a satire of the London music industry and Tin-Pan Alley, in which Cliff performed four songs including "Bongo Blues".
The positive response to "Expresso Bongo", both at the box office and music charts with Cliff's EP of songs from the film, ensured that Cliff simply had to appear in more musical films.
A trilogy of film musicals, tailored specifically to showcase Cliff's music and talents, started with "The Young Ones" in 1961, then "Summer Holiday" in 1963, and then "Wonderful Life" in 1964.
Cliff Richard Pop Art
An official collaboration with Studiocanal, Art & Hue has delved into the archives to uncover images from Sir Cliff's beloved film musicals, which have been transformed into stylish pop art prints.
Exclusively by Art & Hue, the collection is available in three sizes and many colour options, all printed on museum-quality archival card of 310gsm, made from 100% cotton, with fine-art pigment inks for longevity.
Available in A4, A3, and A2 sizes to fit standard-size picture frames. Please note that black frame is not included – for a guide on choosing a frame size take a look here.
Part of the Cliff Richard collection of stylish pop art prints inspired by Sir Cliff's film musicals, featuring Art & Hue's signature halftone style (halftone is an age-old technique that uses dots to make up the printed image, similar to newspapers or comic books).
"The Young Ones" (1961), "Summer Holiday" (1963), "Wonderful Life" (1964), Copyright © STUDIOCANAL Films Ltd, All rights reserved.
Copyright © Art & Hue ® 2019. All rights reserved.