Claudia Cardinale
Claudia Cardinale starred in the classic 1963 crime caper directed by Blake Edwards, "
The Pink Panther
", alongside
David Niven
,
Peter Sellers
, &
Capucine
.
One of Italy's most famous actresses, Claudia Cardinale's role of Princess Dala opposite David Niven brought her to the attention of international audiences as the jet-set socialite holidaying in the ski resort of Cortina d'Ampezzo.
Claudia Cardinale has appeared in many films, including Federico Fellini's influential "8½", "Le Fate" with Capucine and Monica Vitti, "The Magnificent Showman" (released as "Circus World" in America), and Sergio Leone's "Once Upon a Time in the West", to name a few.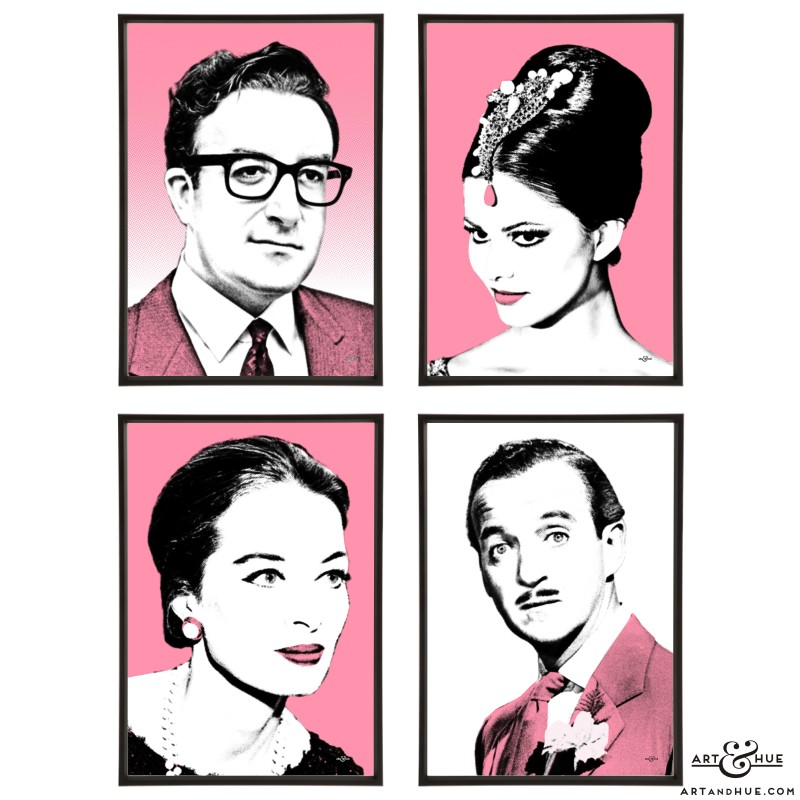 Claudia Cardinale Pop Art
Exclusively by Art & Hue, the collection is available in three sizes and many colour options, all printed on museum-quality archival card of 310gsm, made from 100% cotton, with fine-art pigment inks for longevity.
Available in A4, A3, and A2 sizes to fit standard-size picture frames. Please note that black frame is not included – for a guide on choosing a frame size take a look here.
Part of the 1960s Capers collection of stylish pop art prints inspired by 1960s spy & crime films & TV shows, featuring Art & Hue's signature halftone style (halftone is an age-old technique that uses dots to make up the printed image, similar to newspapers or comic books).
Copyright © Art & Hue ® 2019. All rights reserved.