In September 1965, Mrs Peel made her British television debut in "The Avengers".
To mark 55 years of Mrs Emma Peel, Art & Hue presents two new pop art prints inspired by "The Avengers" title sequence featuring Diana Rigg & Patrick Macnee.
On the 28th of September 1965, audiences were introduced to Diana Rigg as Emma Peel in the first episode of the new series called "The Town of No Return".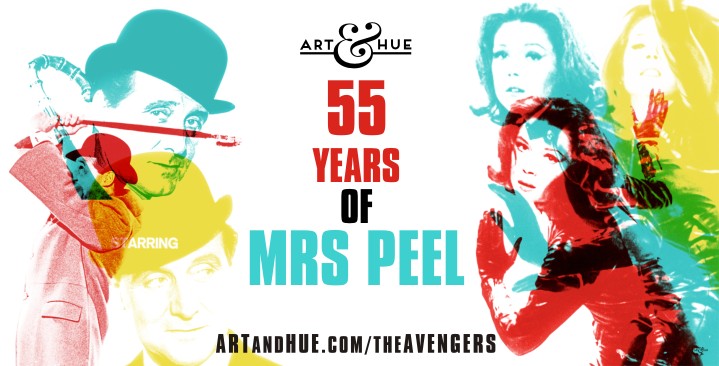 Also available
individually
: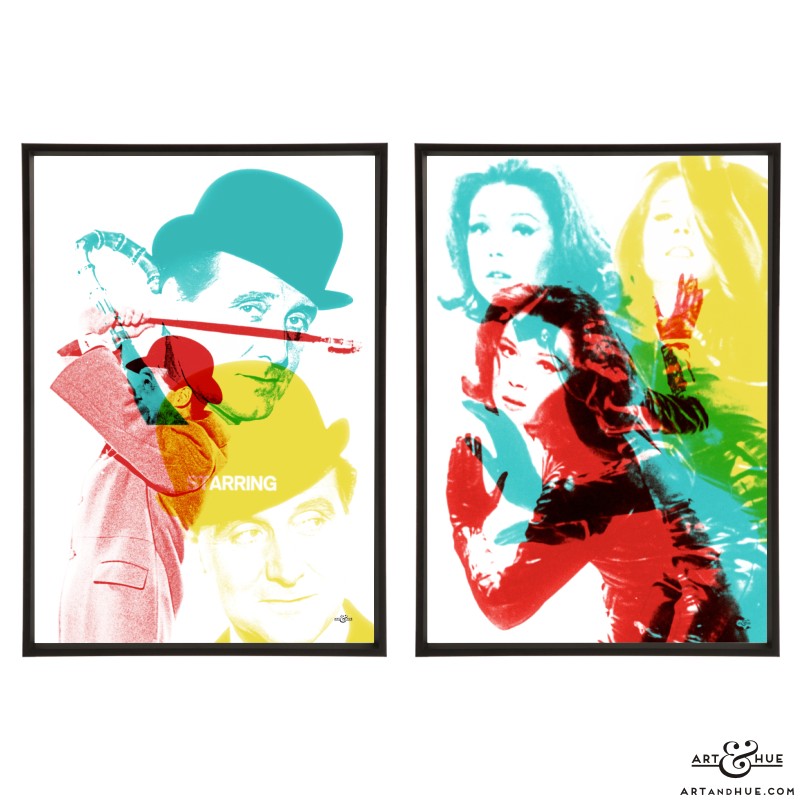 Airing first on the Rediffusion London and Scottish Television channels on September 28th 1965 at 8pm, the fourth series had new iconic theme music by Laurie Johnson and a new title sequence.
Available in three sizes & two colour options, Art & Hue's in-house studio colours of Red with Yellow & Aqua, and Tonal Greys similar to the black-and-white series in which Mrs Peel made her debut.
Available in A4, A3, and A2 sizes to fit standard-size picture frames. Please note that black frames are not included – for a guide on choosing a frame size take a look here.
An official collaboration with Studiocanal, these prints are part of the collection of stylish pop art by Art & Hue inspired by images from the photographic archives of the cult 1960s British TV show The Avengers.
"The Avengers" Copyright © STUDIOCANAL Films Ltd, (1961-1969). All rights reserved. | Copyright © Art & Hue ® 2018-2020. All rights reserved.