John Stephen photographed "faces-about-town" in his clothing for the press to feature, including Peter Hinwood, an art student who later went on to star as the muscled Rocky in "The Rocky Horror Picture Show" in 1975.
As well as modelling John Stephen's clothes in press photos, Peter appeared in swimming trunks on the walls of a dressing room in the girl's shop Trecamp, as seen in the 1960s satirical farce "Smashing Time" which featured Valerie Leon in her first film role.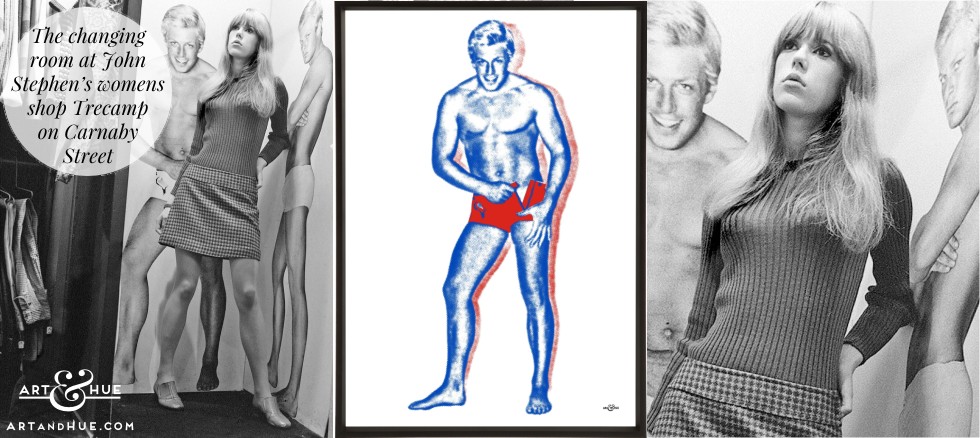 Available in A4, A3, and A2 sizes to fit standard-size picture frames. Please note that black frame is not included – for a guide on choosing a frame size take a look here.
An official collaboration with the estate of John Stephen, this print is part of the new collection of stylish pop art prints, exclusively by Art & Hue, inspired by John Stephen of Carnaby Street and features Art & Hue's signature halftone style (halftone is an age-old technique that uses dots to make up the printed image, similar to newspapers or comic books).
Copyright © The John Stephen Estate (1957-1975). All rights reserved. | Pop Art Copyright © Art & Hue ® 2017-2020. All rights reserved.